0
Cape to Cape Day 05 – Conto's Campsite to Deepdene
Limestone Pinnacles
The trail before the
Foul Bay
Lighthouse endlessly undulated up and down hills. I kept on making the mistake of telling myself that the lighthouse would be just around the next hill, which ended up causing frustration to start to set in after several times of that not being the case. Just when I began to lower my gaze and just trudge forward one foot after another (wondering if this was how the other two had felt just before pulling out), the tip of the lighthouse appeared in the near distance (oxymoron?) as I rounded a corner. The trail met a road shortly after the lighthouse. I turned right and followed the road for a short while before turning left once again down a sandy path that made its way back down to the coast.
The path narrowed down to a log stairwell just before meeting the coast, a coast that was fringed with strange looking pinnacle-like limestone knobs that were formed by erosion over the years. The rocks generated strage and very unnatural guttural sounds that reverberated as the waves thundered through the rocks, occasionally sending huge puffs of spray high up into the air. I stopped here for a while feeding my senses, completely lost in thought.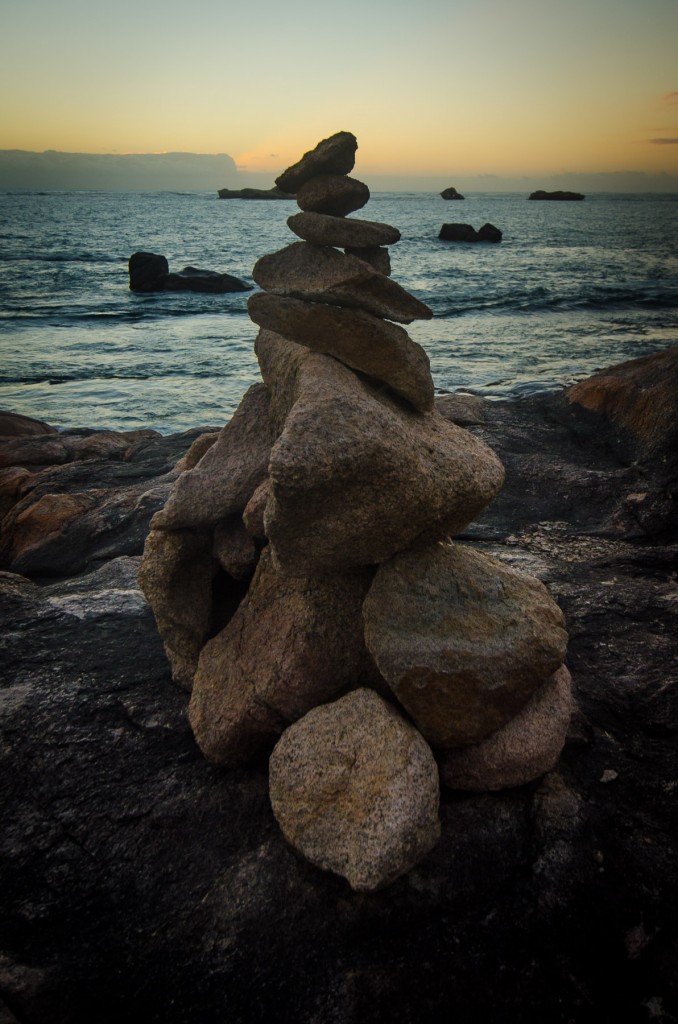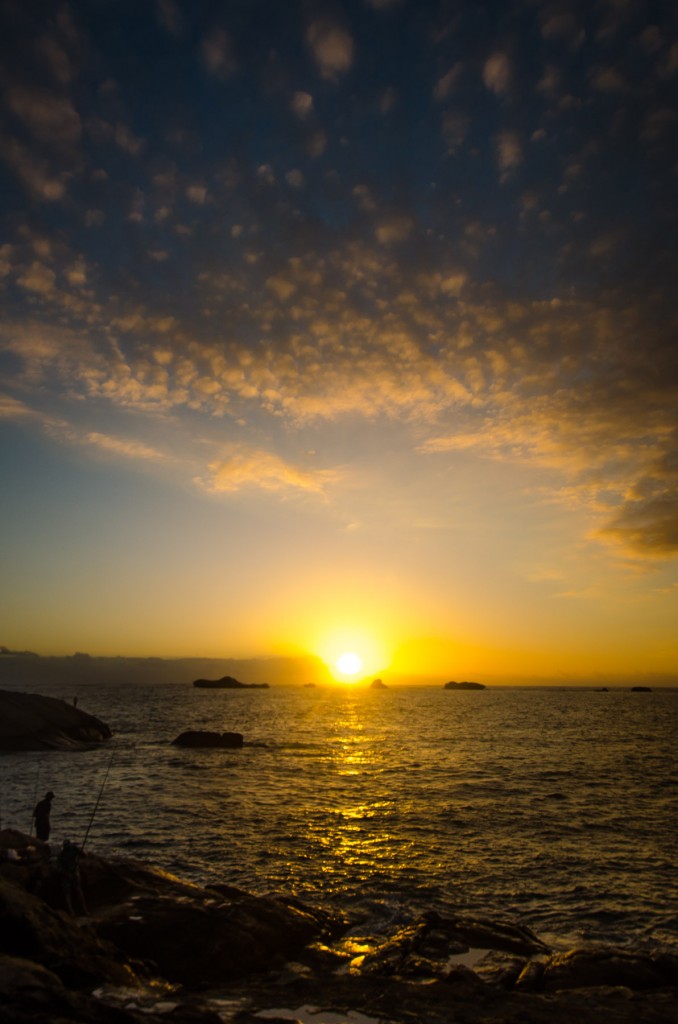 After rounding the cape, the trail dipped down to another beach momentarily before climbing back out once again. The trail continued to meander up and over pinkish-peach rocks and through narrow calf-scratching paths before opening up to the beach once more. The trail did this several more times, dipping inland for a while and then back out to the beach, past Cape to Cape posts that had been defaced by vandals, before I finally caught sight of the Cape Leeuwin lighthouse blinking in the distance. The sign marking the
Deepdene Campsite
lay infront of a sand blowout that was completely obscured behind a fairly large dune. Cutting inland from here, the narrow path lead through the woods for some distance before finally reaching the campsite (and fortunately for me, just as darkness was beginning to set in).