0
Crazy Horse Buttress
We made our way, bright and early, out of Chiang Mai's
Tha Phae Gate
(East Gate) and eastwards to Warorot Market (ตลาดวโรรส), the point where the yellow songthaews that made their way to Mae On District for the buttress of Crazy Horse supposedly waited. We hadn't had much time at all to see the city since we had arrived in Chiang Mai late the day before, but that hadn't left me discouraged in the slightest as we had travelled all this way predominantly for the excellent rock climbing that Chiang Mai was reputed to have on offer. Warorot Market was reached just before we met the Ping River. This market is the oldest of all of Chiang Mai's markets and is sprawling, with countless make-shift vendors overflowing out of the main three-storey building and onto the streets, all of whom sell a variety of wares ranging from flowers and fresh produce to trinkets and clothes. We didn't venture into the building itself but instead tried to avoid the throng by staying on the main street and just continuing on towards the Ping River. Songthaews (สองแถว, literally "two rows") are very common in Thailand and are basically utility vehicles that have been converted into a small bus of sorts, not too dissimilar from the Philippino 'Jeepney' but without the kitschy decor. Songthaews that operate around Chiang Mai are colour-coded to distinguish them based on the direction that they travel to: yellow for northern routes, green for north-eastern, white for eastern, and blue for southern. Westerly routes do not have a specific colour as travelling in that direction quickly brings one to the formidable hills of Doi Suthep that enclose and overshadow the city. Red songthaews however, don't follow specific routes and one can just hail one down and inquire directly with the driver. We found the right songthaew (that had 'San Kamphaeng Hot Springs' emblazoned across the front) almost immediately, and spotted the driver off to the side next to the river with a common mynah (
Acridotheres tristis
) on his hand. The bird hopped onto the ground as we approached, and the driver turned around to speak to us. Online accounts had stated that the journey would only cost
THB50
but the driver just pointed at me and held up 8 fingers. Each and every time we asked for five, he would shake his head and reiterate that it would be eight, so with resignation, we just went along lest we end up having to wait a while for another songthaew. We clambered on after I stowed my
North Face Duffel Bag
on the roof rack and squeezed myself up into one of the corners next to a pile of sweet potato-filled bags. After perhaps fifteen minutes of waiting, the songthaew began to depart, looping southwards around the square before heading back up towards and across the Nakhon Ping Bridge.
We were to find out a few days later that a new service had been established that covered the same route, a white air-conditioned van that departed from the Chang Phuak ("White Elephant", north of the North Gate) bus station and passed by Warorot Market, and at only

THB35

per way, was a much cheaper and a far more comfortable alternative!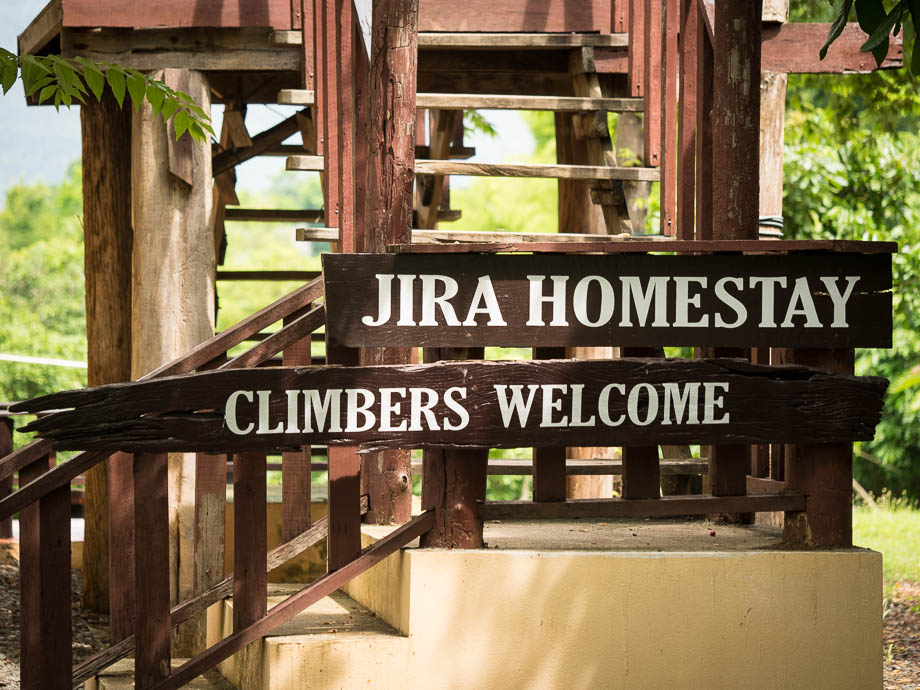 We clambered off the songthaew just before noon, almost an hour and a half later, and walked down the gravel pathway to Jira Homestay. Jira's had a rustic feel to it, with the wooden structures and dried grass roofs adorning the small huts along the pathway reminding me of
Rapallas
somewhat. The owners greeted us cordially (Nong Yaw) and welcomed us in. I had been in contact with them via
facebook
and had ensured that there would be rooms (double occupancy room with fan for
THB250
per night) available when we arrived. The room was comfortable enough for the price but needed cleaning so we dug in on our lunch (coffee,
THB25
; rice x3,
THB30
; red curry shared,
THB89
/2) in the meantime whilst Nong Yaw fixed it up for us.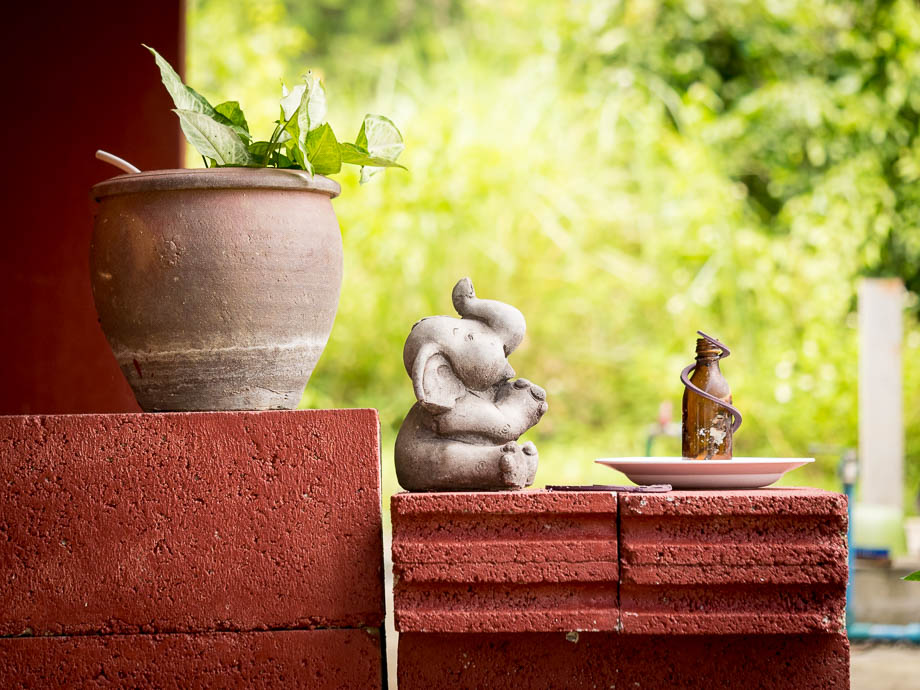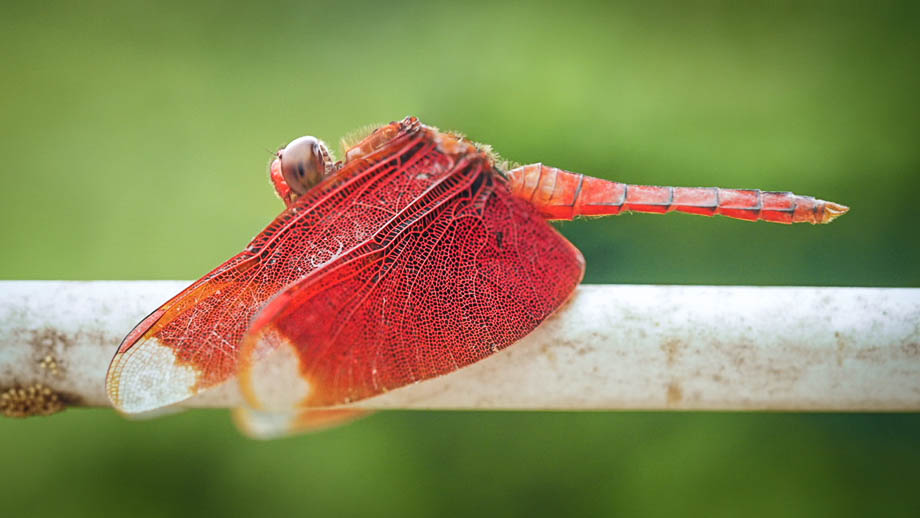 A male Fulvous Forest Skimmer (Neurothemis fulvia) perched on a cable