0
EBC Day 02 - Kathmandu's Durbar Square
TIMS Card Attempt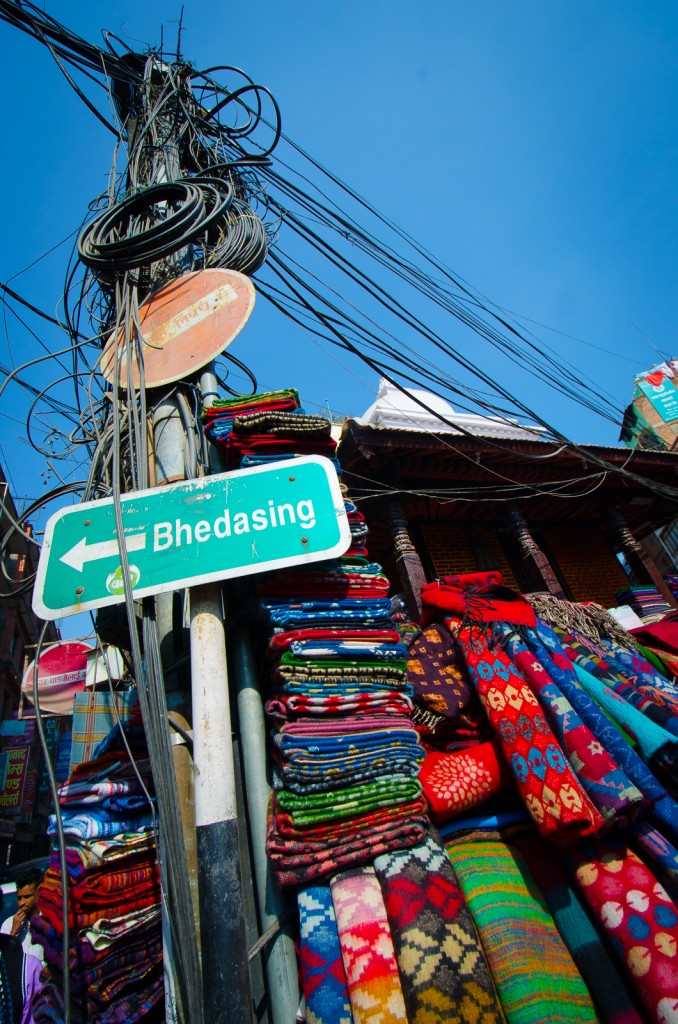 The little pizza slice was not very satiating however so I ended up going back to the same place I ate yesterday, the 'Newa Mo:mo Restaurant', since the food had been so good there. This time I ordered Chicken curry and a cup of coffee which ended up costing NPR255. Right after I went back to some of the shops that sold trekking gear that I had browsed around in earlier but this time ended up puchasing a pair of gaiters, a pair of trekking socks and a trekking pole and all for the modest sum of NPR1000. 
I was also surprised by the low prices of original climbing gear being sold here. A Petzl Grigri 2 was being sold for NPR7000, Petzl and BD carabiners for NPR1000-1500, BD ATCs for NPR1700, BD ATC Guides for NPR2150, and BD Bod Harnesses for NPR4000!  
Since I had some time to spare before dinner, I decided to go and sort out my TIMS (Trekkers' Information Management System) card so I ended up walking to the TIMS office but to my dismay it was already closed by the time I reached there. The walk itself is not one that would appeal to everyone as one would end up walking a distance of 3km through the dustiest parts of Kathmandu. If you do decide to head there, don't forget to keep your eye on the traffic and to bring a facemask!
The trip was not for naught however as I managed to find and purchase more medication for my kit along the way. I bought Diamox for NPR120, Immodium for NPR80, Antihistamine for NPR75, and surprisingly non-prescription general antibiotics for NPR110. It all came up to only NPR385! After that I once again went back to Newa Momo but this time ordered chicken 'fry' rice and buff (buffalo) momo for dinner for a total of NPR325. 

Route from Thamel to the TIMS office (Suunto Movescount)
Expenditure
End of Day 2 Expenditure (NPR)*

Transportation : 0

Entrance Fees/Visa : 750

Gear : 1000

Food : 680

Maps : 500

Medication : 385

Accommodation : 0

TOTAL (NPR)

* Excluding the cost of the flights to and from Nepal

Total

: 650

: 4900

: 6050

: 890

: 500

: 385

: 1200

: 14575