0
EBC Day 11 – Everest Base Camp
Everest Base Camp

I think that the altitude was finally starting to get to me as the hike up to base camp felt long and draining. I tried to push the pace nonetheless as I felt much lighter, now that I was free of my heavy backpack. Despite the much lighter load, I somehow managed to go off the trail twice, but the route on my
Suunto Ambit
always brought me back to the trail. The trail itself slowly made its way upward along gravel, and followed a ridge that then went on to join Everest's spine.
The famous EBC signpost
As I made my way upwards, I really did not know where I was heading. There didn't seem to be any visual reference of where the base camp

lay. Winter was just around the corner and that meant that there were no vibrant tents of climbing expeditions to mark the location. I prodded along, just keeping an eye on the faint trail that lay just in front of me. The view of Mount Everest (
elevation : 8848m
) from here was completely underwhelming, and paled in comparison to the views that were to greet me the
next day
. I realised then that reaching base camp basically was all about the ticking of a box, as all that one really finds there are piles of stones with a cacophony of pictures, signs and prayer flags strung out in-between. Once the crowd of other hikers parts sufficiently, you may even be able to take that (seemingly mandatory) photo of yourself that everyone back home is expecting, before making your way up the ridge, and back towards the small village of Gorak Shep once again.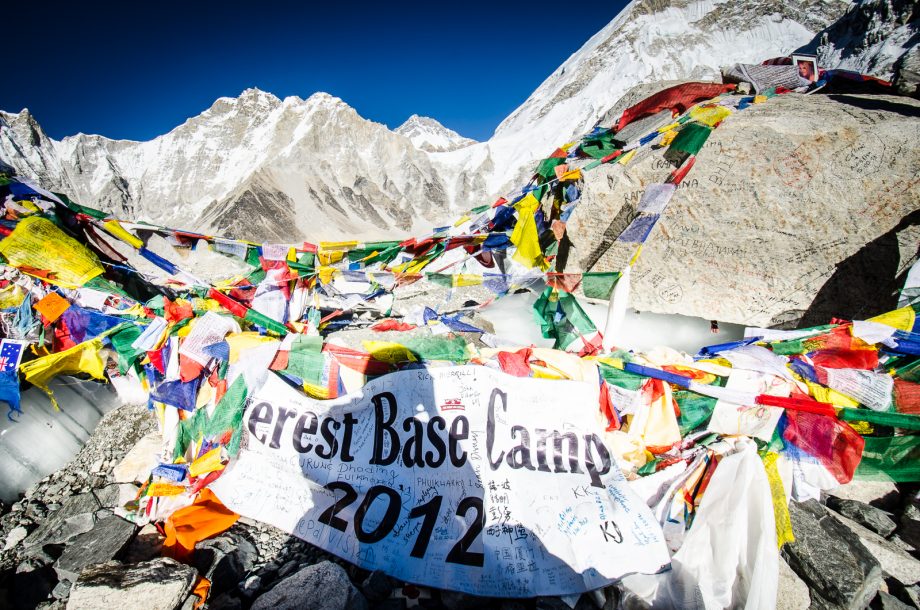 Underwhelming EBC!
On the way back, I ended up veering off the trail once again, this time going across the moraine to a point where the rocks below my feet began to get very unstable. After checking the route on my
Suunto Ambit
once again, I realised that I was too far east, so decided to cut across to the trail, practically crawling up the moraine to get there. The going here was slow as I had to take great care to ensure that each and every rock that I stood on would support my weight. I made it to the guesthouse eventually, just after the sun had set, and stumbled in cold and tired, eager to dig into the yak steak rice and coffee (
NPR1260
) that awaited me!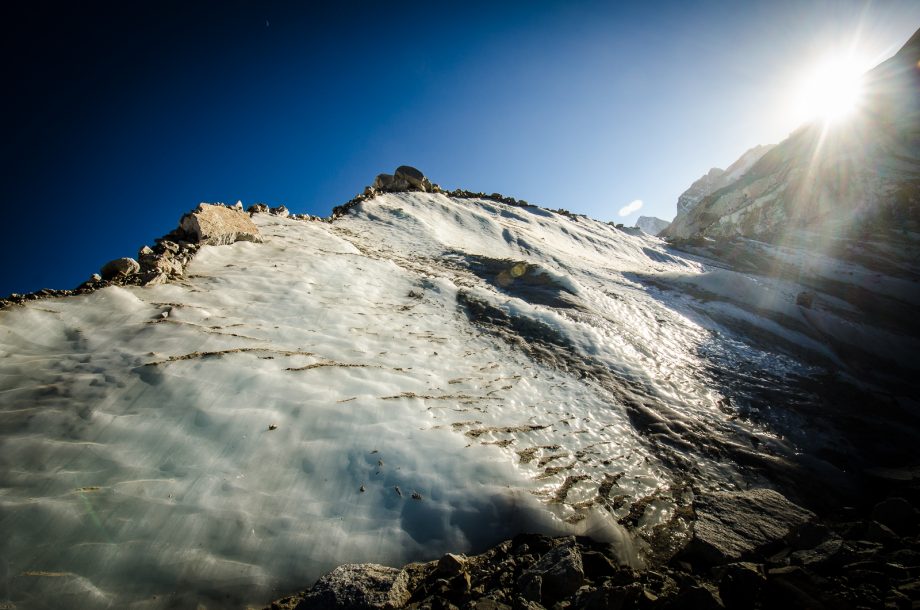 Area Map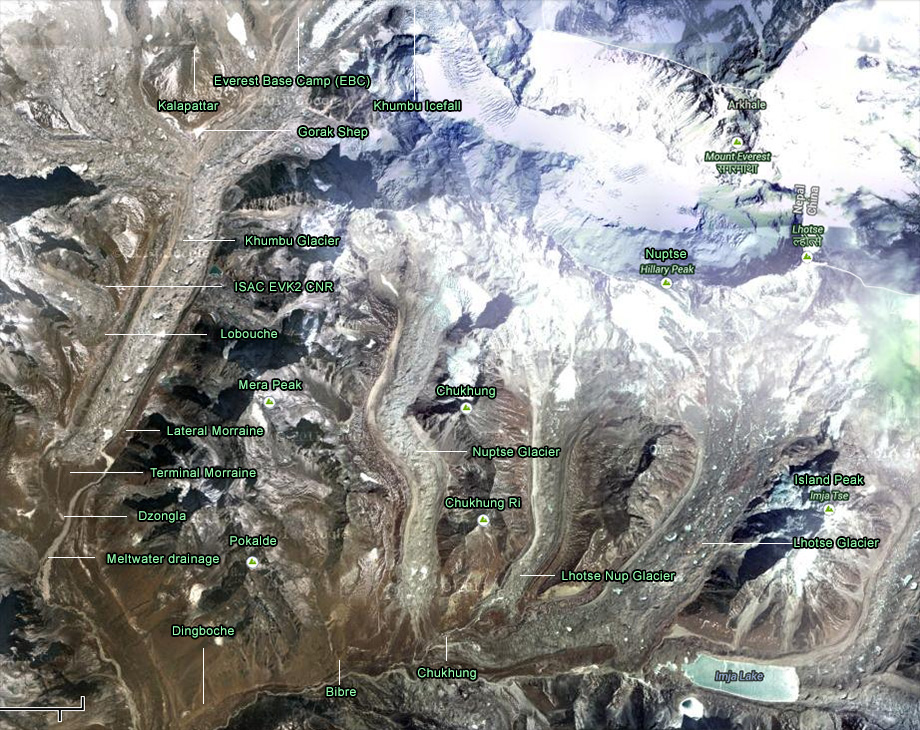 Expenditure
End of Day 11 Expenditure (NPR)*

Transportation : 0

Entrance Fees/Visa : 0

Gear : 0

Food : 1350

Maps : 0

Medication : 0

Misc : 0

Internet/Charging: 0

Accommodation : 0

TOTAL (NPR)

* Excluding the cost of the flights to and from Nepal

Total

: 30650

: 10295

: 16700

: 11100

: 700

: 385

: 700

: 1500

: 3590

: 75620