0
EBC Day 06 – Acclimatisation at Namche Bazaar
Namche Bazaar's Army Camp
I had heard that there was a viewpoint that was located above the Namche Bazaar Army Camp (which turned out to not be much of an army camp since I only spotted two armed soldiers) and so made my way there. There was a small museum (Nepali : सगरमाथा राष्ट्रिय निकुञ्ज संग्रहालय)

there that contained information about the region and Mount Everest, as well as poignant reminders about how global warming was causing the
glaciers to recede
.
The museum was nice but the views of the mountains here were spectacular! The massive Thamserku (
elevation : 6608m
), also known as 'Peak 43', completely dominated the view to the east. Looking further north, through the valley carved by the Imja Khola river, the South face of Everest (
elevation : 8850m
), Lhotse (
elevation : 8516m
), and the twin spires of Ama Dablam (
elevation : 6812m
) could be seen - their snow-covered peaks almost calling out to me... I spent some time just soaking in the breath-taking views before heading back to the lodge for an early night.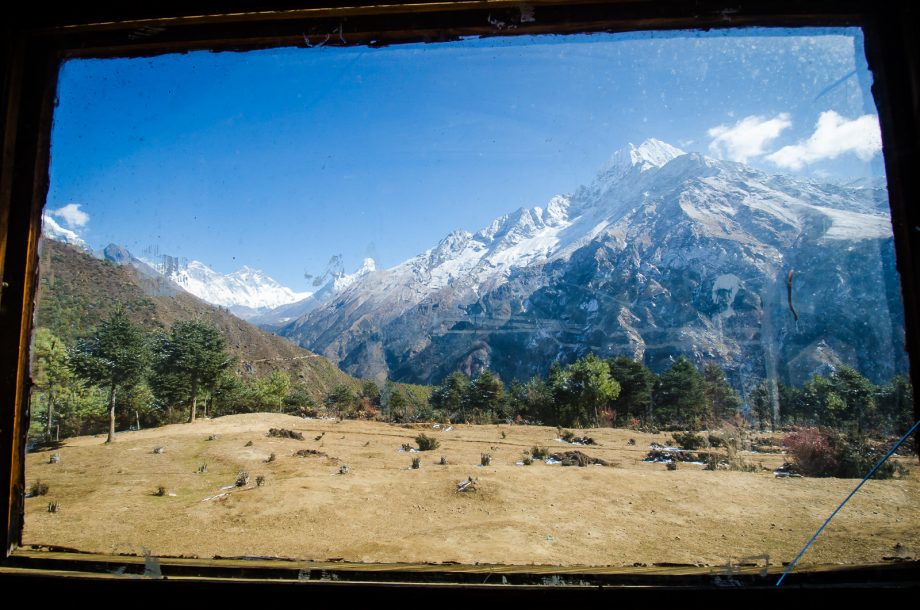 Thamserku (

elevation : 6608m

) dominating the picture; Mount Everest, Lhotse, and Ama Dablam can be seen in the distance on the left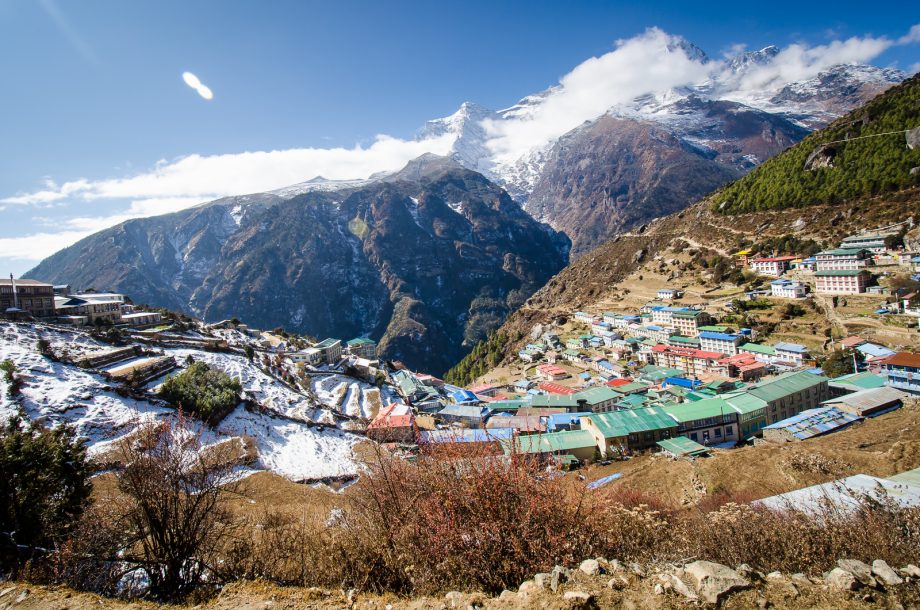 Nupla (

elevation : 5885m

) peak 'peaking' out of the clouds and Kongde Ri (

elevation : 6187m

) obscured
Expenditure
End of Day 6 Expenditure (NPR)*

Transportation : 0

Entrance Fees/Visa : 0

Gear : 650

Food : 320

Maps : 0

Medication : 0

Misc : 100

Internet: 0

Accommodation : 520

TOTAL (NPR)

* Excluding the cost of the flights to and from Nepal

Total

: 30650

: 10295

: 16700

: 4630

: 700

: 385

: 700

: 500

: 2790

: 67350