0
Saga Hill & Waterfall
Saga Hill was a pretty straightforward trek compared to almost everything else that I had done before. Despite the pace being very slow as the fairly large group had a lot of beginners, the peak was reached with roughly a half hour of steady trekking. The trail up to the peak lacked a view however but due to the low level of difficulty and it's proximity to the city center, it is optimal for those who are either new to trekking and don't want something too strenuous or for those who are looking for a quick trek close by. We followed trail C which had an ascent that was fairly constant up to the summit, with a trail that seemed to be fairly well maintained, even with steps built in at certain points.
*Cick here to learn more about the difficulty rating.
Distance: 3.3 km (return) -

2/10

Total Duration: 2-3 hours (return) -

2/10

Ascent: 355 m -

3/10

Terrain: Gradient 10.6 % -

5/10

Average Elevation: 317 m -

1/10
From the summit, we continued on towards the Sungai Putih waterfall (also known as Bukit Apeh Waterfall) which took us another 45 minutes or so. The summit and the waterfall had an altitude difference of only 150m although the trail itself did involve a series of short ascents and descents. The waterfall itself was somewhat a disappointment as it was not very large and due to it being a weekend, there were large groups gathered around almost to a point where one could not find a clearing on the ground to set one's bag down. Time under the waterfall was limited although the company I was with more than made up for this.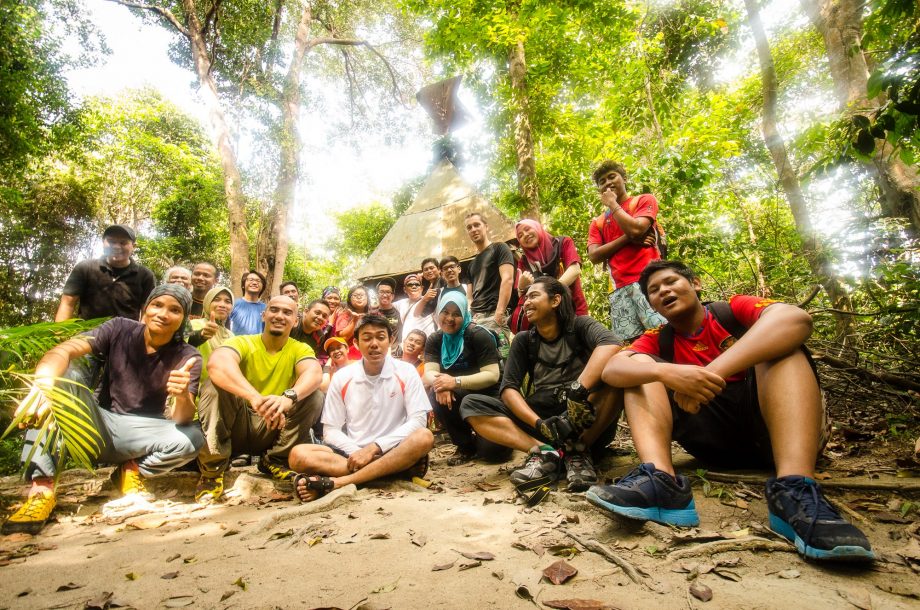 Suunto Movescount Stats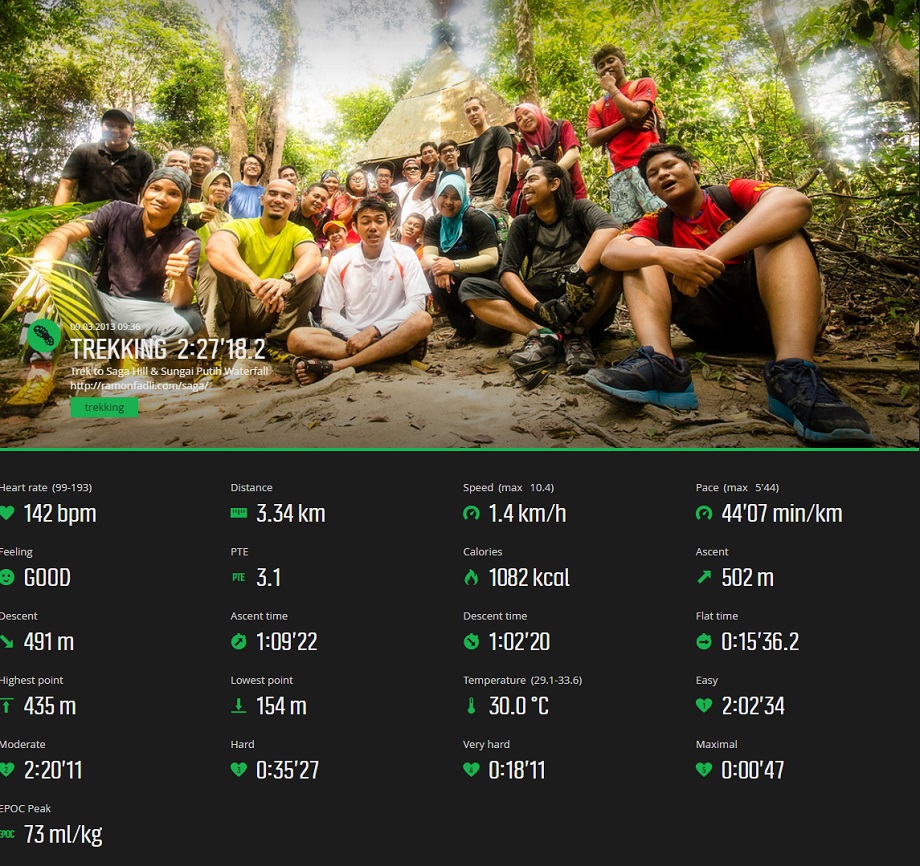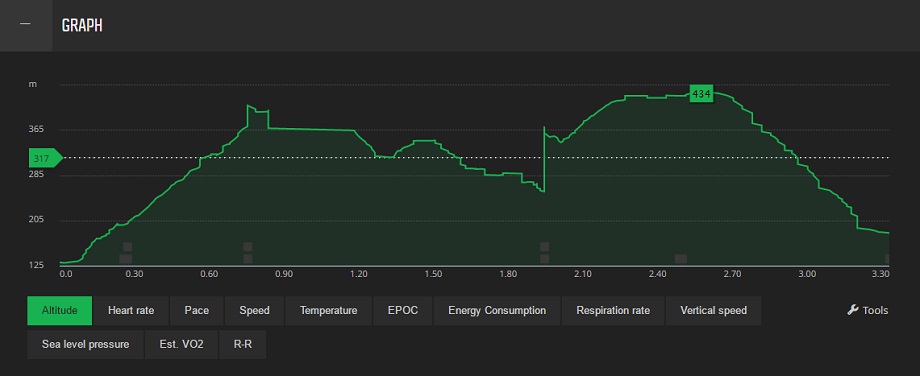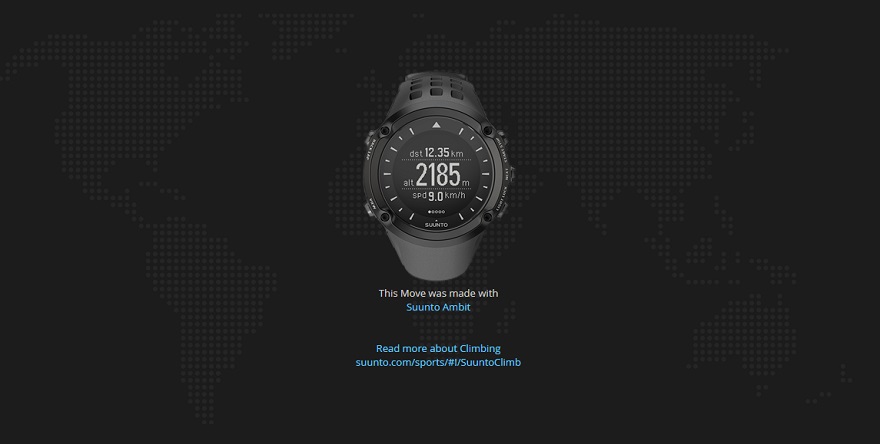 The information from the Suunto Ambit for this trek can be found on my Movescount Page.
For those who also have a Suunto GPS device and would like to use the move as a route, please click on the following link :