About Me
Ramon is a
hiker
,
climber
, and
diver
who loves to get off the beaten path. His website is a combination of his drive to explore and his passion to capture and share what he sees. Ramon is a bit of a
minimalist
and is currently torn between his yearning to travel the world and his need to decrease his carbon footprint. Ramon is a
Wilderness First Responder (WFR)
, under Wilderness Medical Associates (WMA), and a
Rescue Diver
, under the Professional Association of Diving Instructors (PADI). He has been awarded the
River Rescue Certification (RRC)
by Rescue 3 International, and has undergone rescue training under both the
State Emergency Services (SES)
of Western Australia, and the
Mountain Search and Rescue Society of Malaysia (MOSARS)
.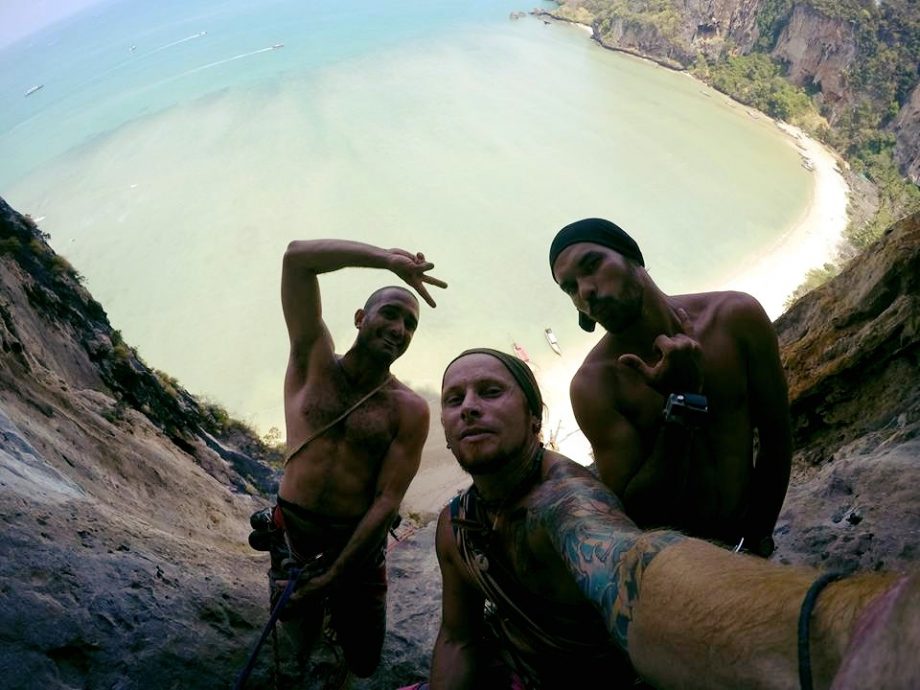 Ramon (on the right) at the top of the magnificent multipitch route 'Humanality' in Railay, Thailand! - Photo credit to Dave Allen!