1
February 23, 2013
Posted by
Ramon Fadli
in
Broadleaf Rainforests
,
Class 6
,
Day Hike
,
Forests
,
Hiking
,
Malaysia
,
Mountains
,
Selangor
,
Tropical Rainforest
,
Waterfalls
Mount Nuang (Kuala Pangsoon)
Camp Lolo
There were multiple ankle-deep river crossings after that point that passed by water pipelines and shortly after reached a water pump station. Camp Lolo, which we came upon soon after, turned out to be a sprawling campsite that had multiple clearings on both sides of the river for camping. It had taken the group about 2 hours to get there (the first plateau on the Movescount graph showing our altitude gain) so we decided to rest here for a while where most of us decided to dig into the provisions that we had brought along. This area is the Last Water Point (LWP) so it would be wise to replenish your water supply here, after filtering and sterilizing the water first, before heading out.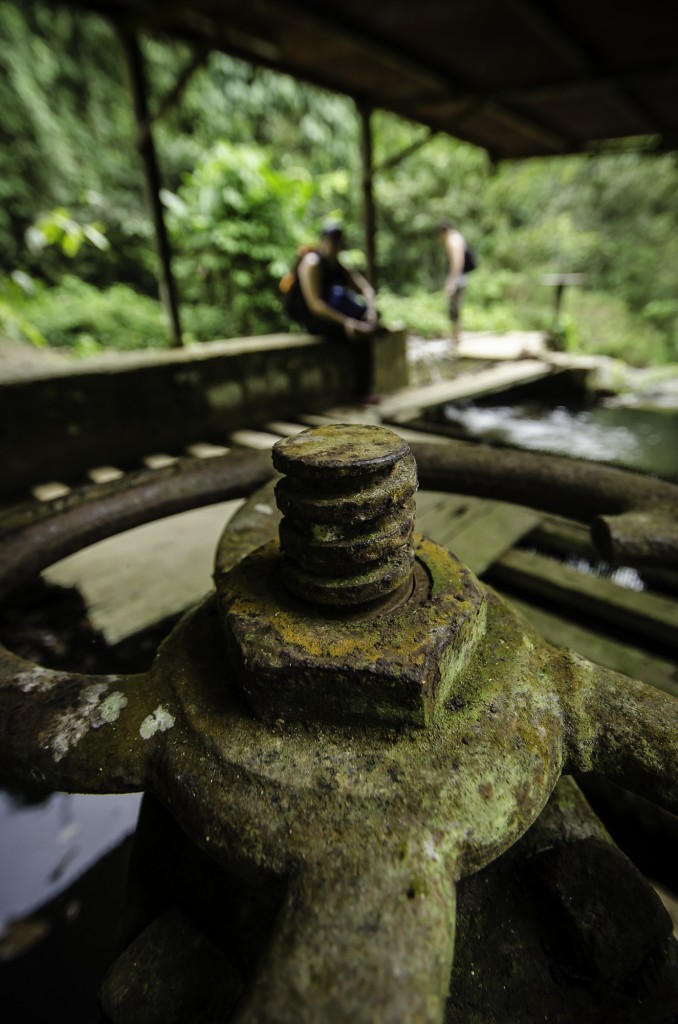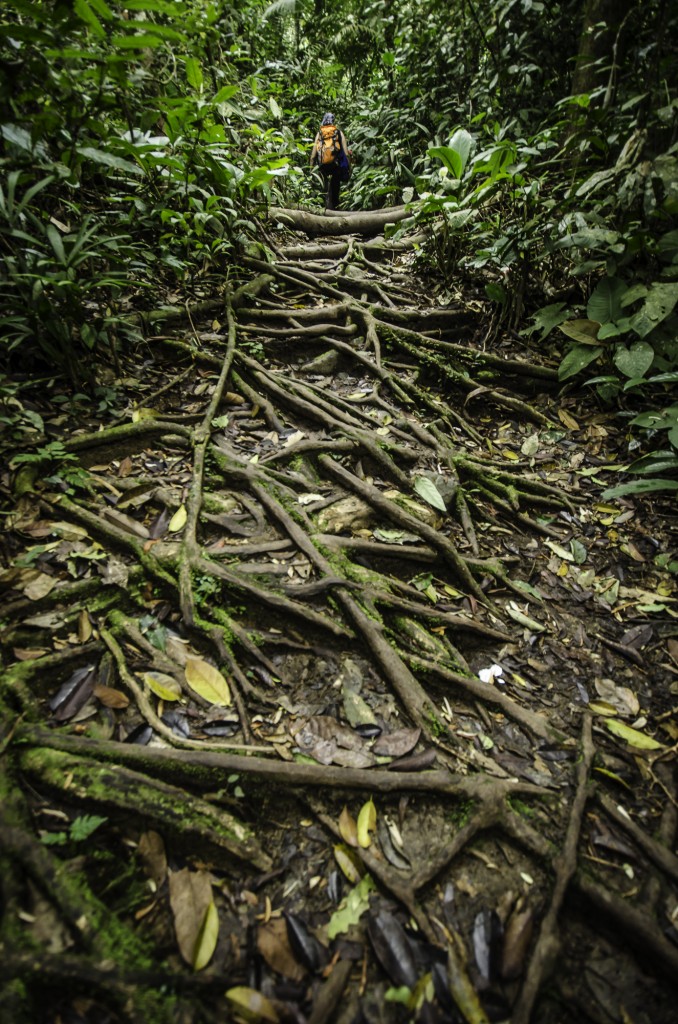 The group left Camp Lolo at 10:50 after two of the groups members decided to stay behind. There was a sign by the 'Jabatan Bomba' that stated that the next camp, Camp Pacat, was only 1.2km away but that it would take 150 minutes  of trekking to reach there. From this point the trail started to get a bit more strenuous as the inclination began to increase. Andy remarked that we were gaining an altitude of 1 meter for every 3 steps that we took!
The terrain began to get more interesting at this point as we left the crowds behind in Camp Lolo. The trail became festooned with stumps and roots patiently waiting to trip up the unwary, with vines and low lying branches swaying above one's head. The trees groaned every time the wind blew which (to me) was eerily reminiscent of Tolkien's ents. Before we knew it though we had already reached Camp Pacat which was nothing more than a clearing with a sheltered shed. 
After a long, sustained climb with an inclination of about 50 degrees in muddy terrain, I suffered my first serious accident in many years of trekking and rock climbing. I stepped on a tree trunk that many in the group had used before which just completely shattered under my weight. My shin ended up smashing into another trunk just below and developed a nasty, swollen lump that surprisingly diminished soon after. I carried on nonetheless as there was no damage to the bone.