0
Tok Nenek, Bubu, Yong Yap (TNBYY) - Day 1
A 4WD Start
The original plan was to depart from KL Central at 20:00 but there were a few trekkers coming up from
Johor
to join as well and were only expected to arrive around 23:00. As such, and after meeting up with my brother, we made our way to Kajang instead as the departure was to be from the DATS store much later on.
The convoy itself arrived at the Gua Musang Police Station around dawn the next day where Haidy and the guys promptly got to work laying out all the gear and dividing them up for distribution. The rations consisted in part of not only the actual ingredients that were for our meals but also of cooking utensils and things such as tissues and cutlery. Prior to setting off however, since everyone was tired from a lack of sleep, a few tried to grab whatever rest they could (however futile) before heading off for breakfast.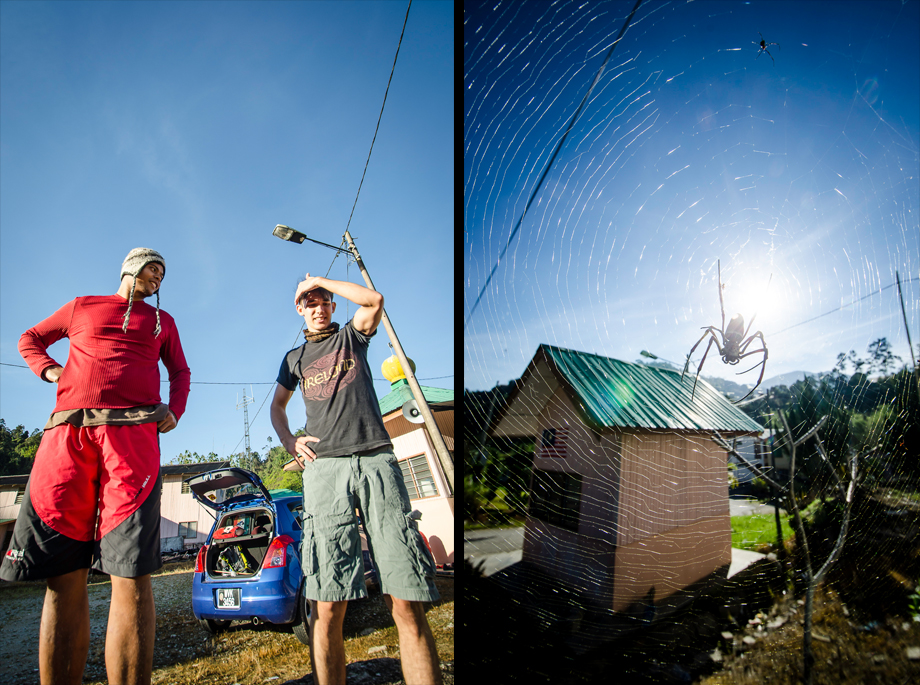 Trail Head
Start of trek at indigenous village
The trek itself began after a short trip up the road to an indigenous village
on a 4WD pickup truck with both the bags and everyone just crammed into the back. With our bellies full, everyone seemed to be in good spirits despite the lack of sleep and seemed to be very eager to get started. After dismounting the 4WD and crossing a rickety bamboo bridge that spanned a large river, the group headed uphill beyond the village past large swaths of land that had trees cut down for the cultivation of tapioca for what was to be a daily session of a short stretching routine; a briefing by our guide Kay which covered what we were expected to encounter along the trek, the duration, as well as where our next stop was to occur; and since the group consisted mainly of Muslims, a short 'doa' or prayer session. I was also relieved and somewhat encouraged that the briefing did not include any superstitious bunk that one tends to find before walks in the wilderness such as this.