8
Pauh Campsite (Cameron Highlands)
The Sungai Pauh Campsite is located at the Forestry Department (Jabatan Hutan) in the residential area of Taman Sedia, which lies in Tanah Rata in Cameron Highlands and is one of the only camping spots that is readily available in this area.
Getting There
In order to get there, you need to make your way North from the main area of Tanah Rata and just after the Smokehouse Hotel (just before the Cameron Highlands Golf Course), you will reach a junction where you will need to turn right. The road will lead to a tiny roundabout where a right turn there will bring you to the Forestry Department (Jabatan Hutan) on the left fork of the road. Go past the guard booth and make another left turning that winds it's way down a narrow road until you can go no further. Park alongside the road as the campsite is just a short walk from this point.
View Larger Map
Getting to the Cameron Highlands Forestry Department from Tanah Rata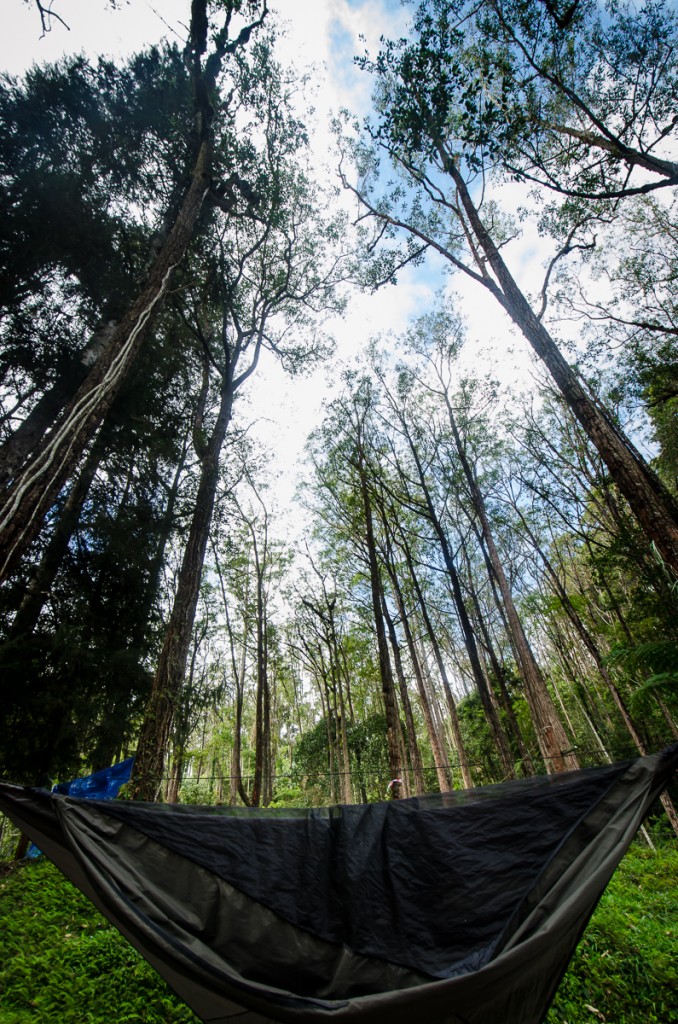 You will end up feeling quite spoilt here if you are used to camping in the rough as you are surrounded by amenities. There are barbecue pits that lie under sheltered gazebos, toilets with cold running water, as well as shower rooms. There are plenty of trees around for those who use
hammocks
and a large number of tent pitching blocks for those with tents. I found the water from the shower to be bearable although there were those in the group who claimed that the water was freezing. There is also a river that runs through the campsite if you would like an alternative place to wash up. The campsite is also conveniently lit by fluorescent tubes that are hung from some of the trees. 
I found the campsite to be relatively clean and pleasant although there were large groups of other campers who made a lot of noise and were inconsiderate enough to blast horrible pop music from speakers. You can call +605 491 1384 and confirm a place if you plan to make your way there over the weekend because even though this campsite can accommodate large groups of campers, during festive and school holidays the campsite can end up quite full. There is also supposed to be a parking fee of MYR5 and a camping fee of MYR3 per person but we were unable to find anyone to pay this to when we were there.