0
EBC Day 02 - Kathmandu's Durbar Square
Durbar Square
By the time I reached Kathmandu's Durbar Square I was profoundly annoyed by the endless touts and guides who kept on pestering me trying to get me to hire them. The 'Hanuman-dhoka Durbar Square' itself is a cluster of both Hindu and Buddhist Temples, mostly built between the 12th and 18th centuries, and a Palace with a large courtyard called the Basantapur Durbar. There was also a place called the Kumari Bahal somewhere here which is apparently the residence of Kumari Deli, aka 'the Living Goddess' which is basically a young pre-pubescent girl that is worshiped as a manifestation of the devi.
I personally found the Jaganath temple to be the highlight of the entire complex mainly because of the sheer number of pigeons (Family : Columbidae) that could be found in and around the courtyard which opened up a realm of photographic opportunities! The temple itself is also the oldest structure in the square and is known for its erotic carvings on the roof struts. After taking loads of pictures, I made my way towards Basantapur Durbar.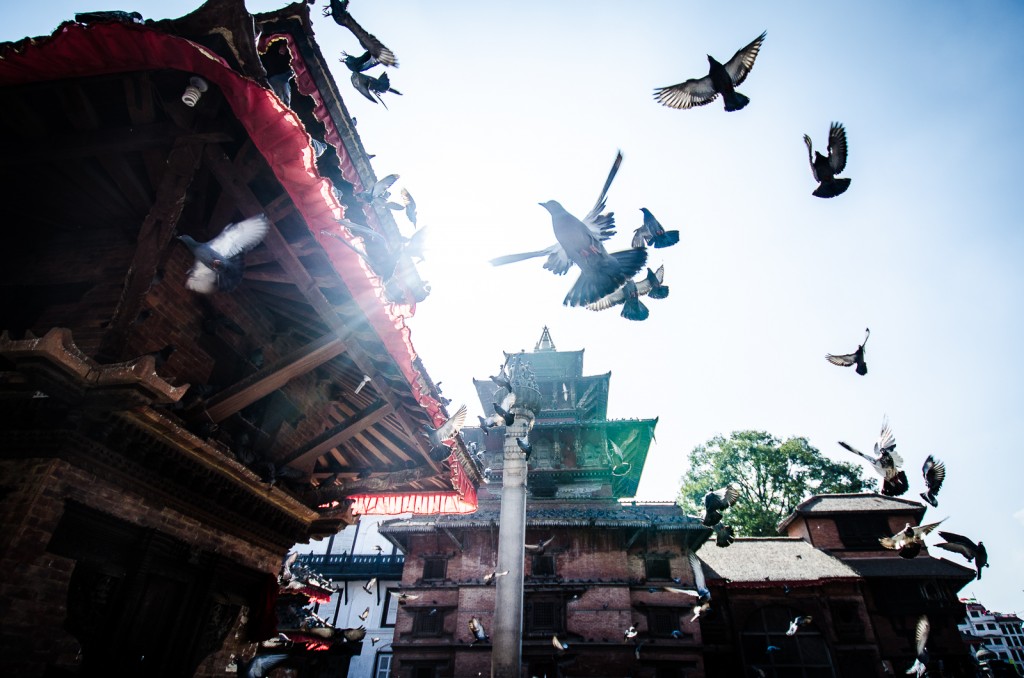 When I got to the courtyard that was called Nasal Chowk I found that I was not allowed into the Basantapur Durbar itself as I was either not Nepali or not a Hindu (they weren't very clear) so instead wandered around the square itself. One thing I found very interesting however was when a large group of pre-teen schoolchildren in uniforms poured out of Basantapur in what must have been some sort of school trip. They ran around mingling with the tourists trying their very best to speak English. It was somewhat refreshing knowing that these children weren't after money or trying to sell things and were just genuinely intrigued by the tourists.
I was extremely hungry by then and bought something from the next food stall I came across which sold little square slices of what I think was supposed to be pizza (cost
NPR100
).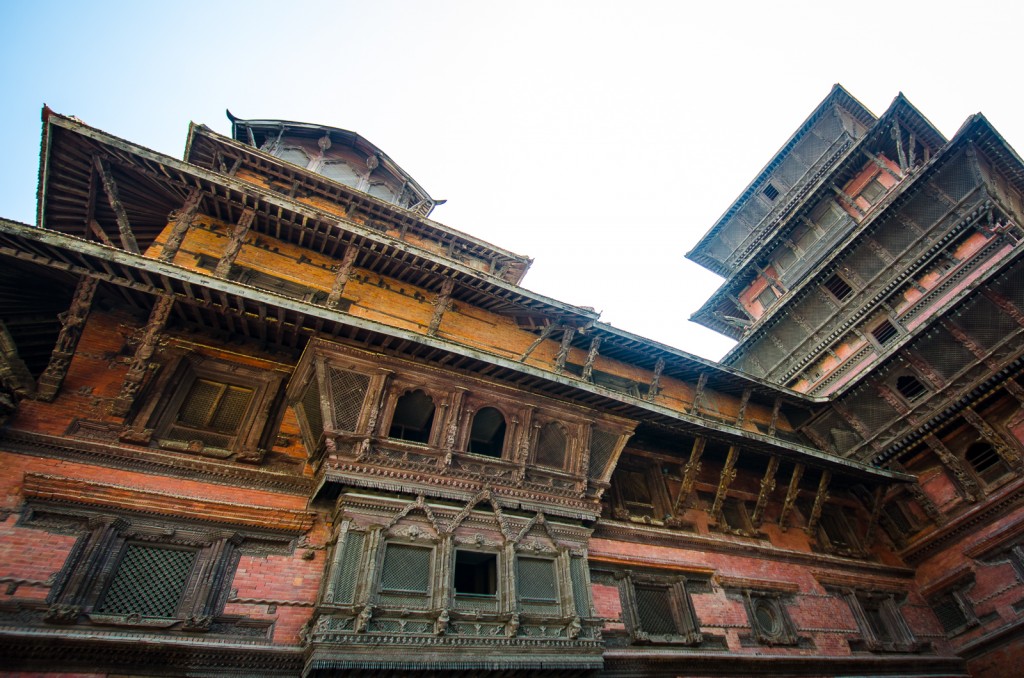 From Nasal Chowk with Lohan Chowk on the left and Basantapur Durbar on the right.