0
Kinabalu via Timpohon Day 2 - Low's Peak
We spent so much time on the summit and the upper plateau that we were one of the last groups to begin our descent. The views during the descent were quite interesting as it was the first time we were seeing them, having previously gone through that same section in the pitch darkness. It took us 1.5 hours to descend back down to 'Sayat Sayat Hut'
(
elevation : 3668m
) since we were taking our time. We made sure to sign out here as doing so entitled us to the coloured Mount Kinabalu climbing certificate (which we would later have to purchase at the Kinabalu Park at the exorbitant price of
MYR10
). The black and white alternative however, is normally reserved for those who do not reach the summit.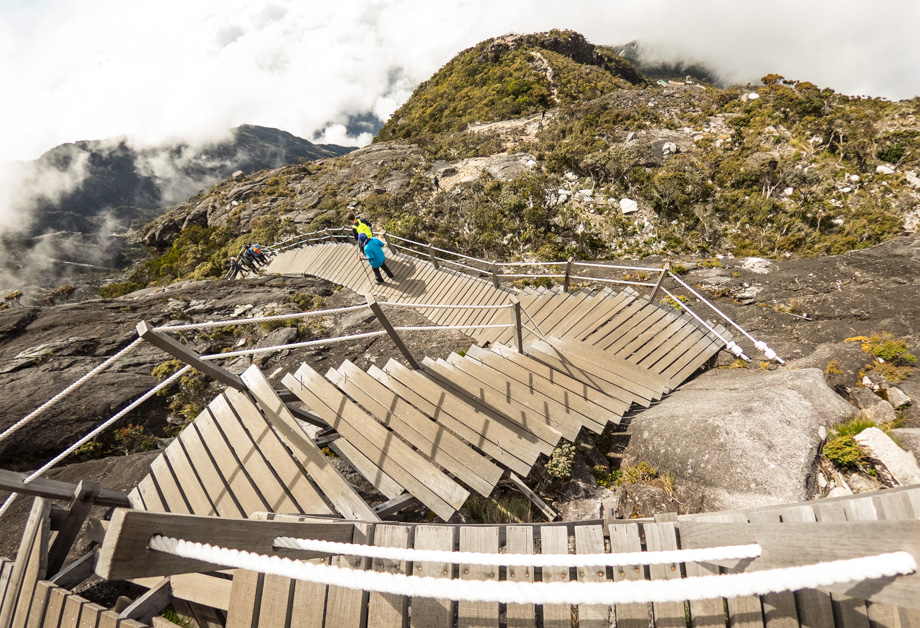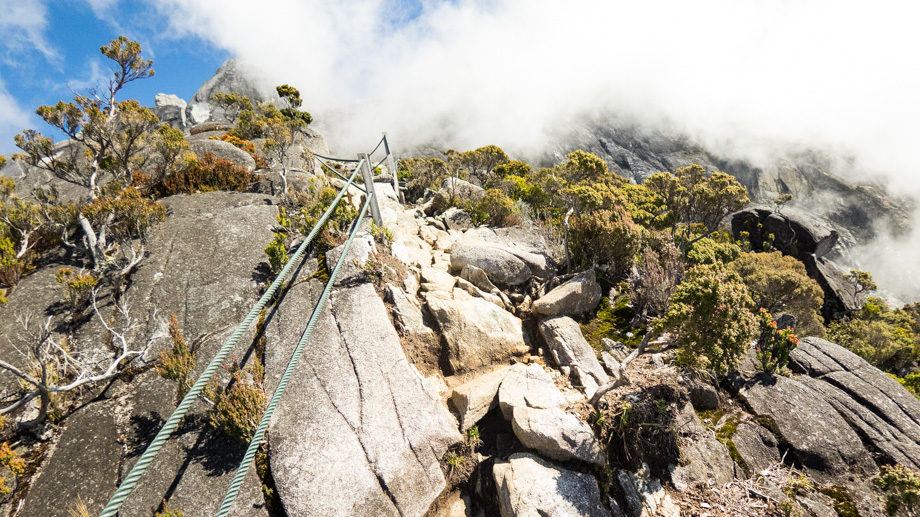 It took us an hour or so to descend to Laban Rata
(
elevation : 3272m
), where we had a quick breakfast before we repacked our bags and checked out of the rooms. We didn't depart immediately however, but instead sat around a table in the dining hall for a long rest of about an hour or so. Once everyone was ready, we tightened our shoes and adjusted the straps of our backpacks, before beginning the six-kilometre hike back down to Kinabalu Park.
Suunto Movescount Stats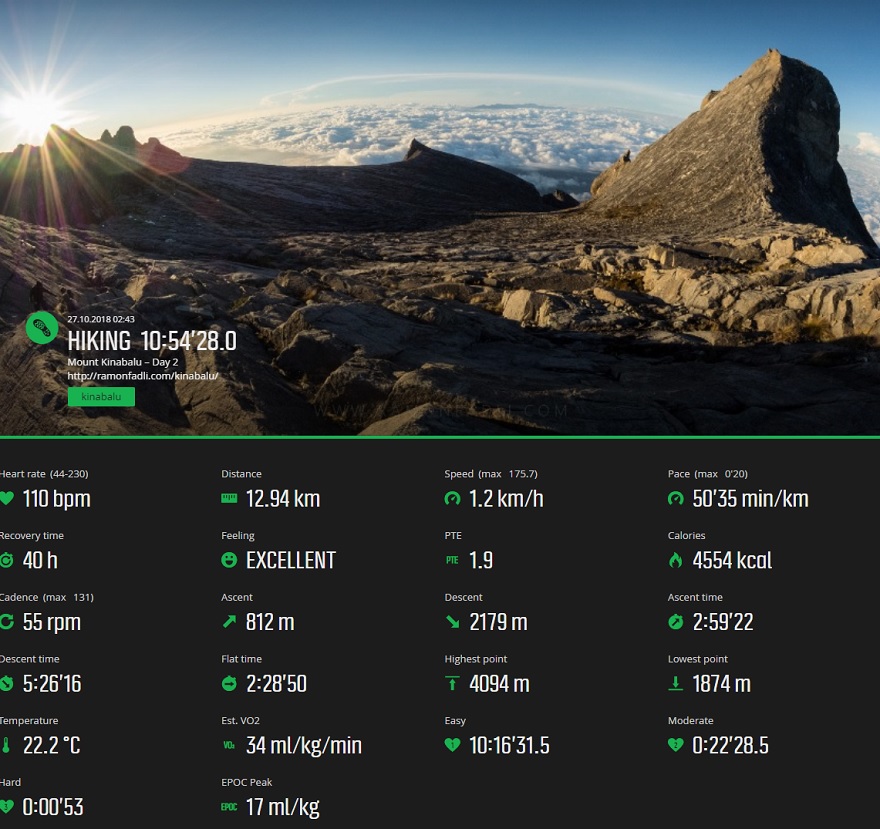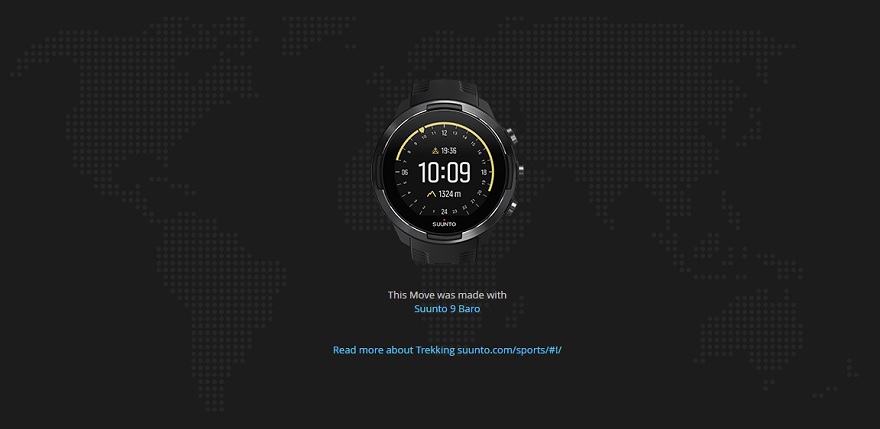 Download file:
Mount Kinabalu Timpohon - Day 2.gpx