0
November 23, 2012
Posted by
Ramon Fadli
in
Alpine, Arctic & Antarctic Tundra
,
Budget
,
Hiking
,
Mountains
,
Nepal
,
Passes
,
Peak Labels
,
Pradesh 1
,
Solo Hike
EBC Day 16 – Renjo La Pass
After almost an hour of just sitting and admiring the views, I began to make my way over the Renjo La pass and down the stone steps to the Bhote Koshi (भोटे कोशी) valley floor below. I passed by the frozen lake of Angladumba Tsho before the trail curved southward towards the second lake, Rermo Tsho. The walk from the pass to Lungden was fairly long, a little over six kilometres long, but the rewarding scenery that surrounded the valley more than made up for that. There were herds of yaks that were fairly close to the trail and the male would come closer to me and would stalk me as I passed the herd, grunting loudly just to make sure that I was well upon my way. When grazing, yaks tend to ascend to higher ground, and the grassy knolls around the valley seemed to be filled with them. The entire scene actually reminded me of of
Ireland
, except of course for the snowy mountains that adorned the horizon!
A decorated yak skull
An abandoned stone house
I passed by several abandoned settlements and structures that were dotted about the landscape; some looked like they may have been left for winter but some looked to be permanently abandoned. The sun was beginning to set by then and there was an eerie stillness in the air. The last six hours had gone by without me seeing another person and I felt completely and perfectly isolated, a small speck floating in the vast space that surrounded me. The feeling was quickly dispelled when I caught sight of Lungden (Nepali : लुन्देन)
(
elevation : 4375m
) at bottom of the valley. As I approached the lodge, low-lying clouds rushed in through the valley and engulfed everything in an almost complete whiteout!Seems that I had reached Lungden just in time!
The moraine from Kyajo Ri (

elevation : 6151m

) framing (from left to right) Kongde Ri (

elevation : 6186m

), Tyangmoche (

elevation : 6500m

), and Paniyotapa (

elevation : 6696m

)
*Dinner was dhal bhat (

NPR420

) a cup of hot lemon (

NPR70

) and two cups of coffee (

NPR160

). The room cost

NPR200

*
Suunto Movescount Stats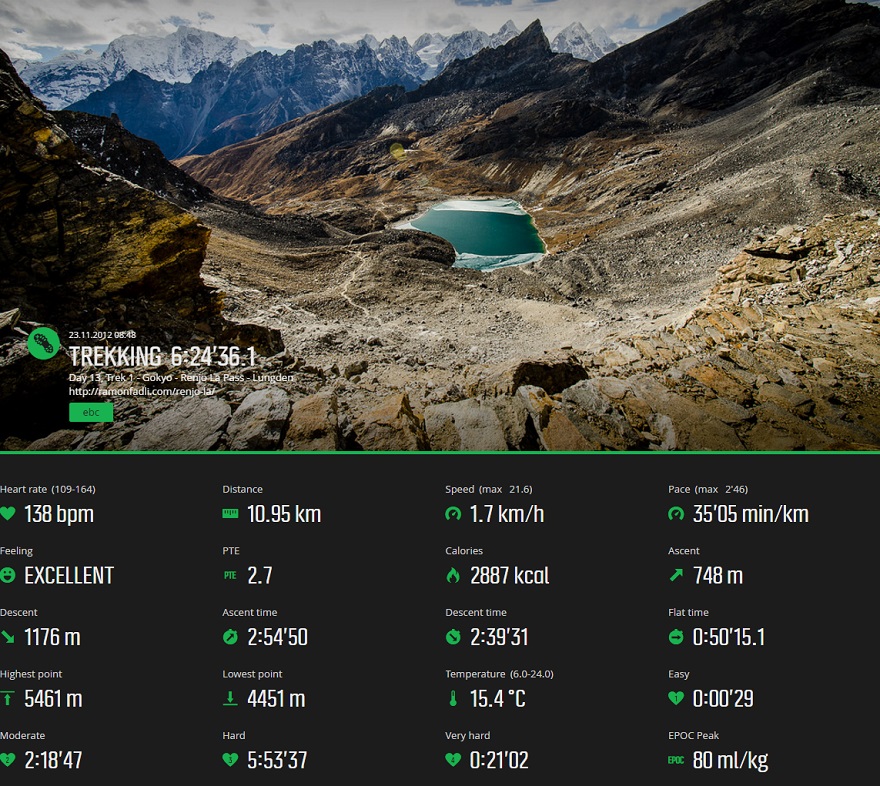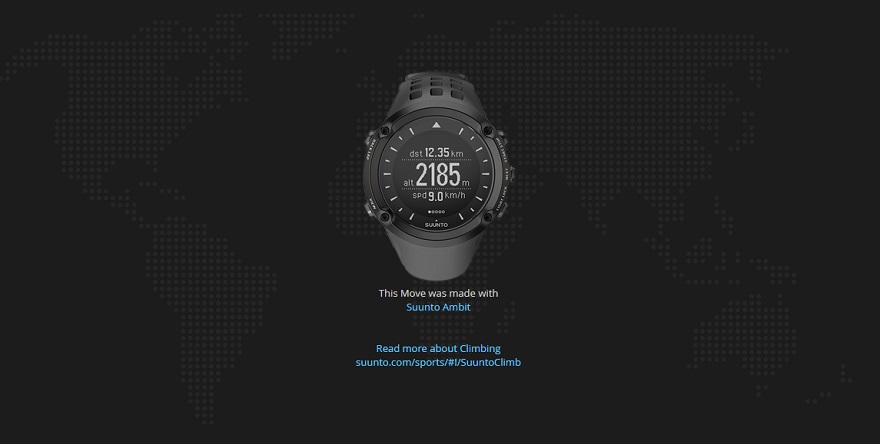 Download file:
EBC - Day 16.gpx