0
EBC Day 08 – Tengbouche to Dingbouche
Tengbouche Monastery

I woke up early to join a group of other hikers that were heading to the Tengbouche Monastery (Nepali : ट्याङबोछे गुम्बा)
for the morning puja, an act of devotion that involves acts such as bowing, making offerings, and chanting. As we approached the monastery, a monk leaned out one of the second-storey windows and blew on a huge conch shell called a 'sankha' - a trumpet that is customary to be blown before the morning puja. It has a lot of religious importance since it is one of the eight Buddhist auspicious signs (Ashtamangala) and blowing it is supposed to call forth happiness and all the 'sound offerings' to the deity. The shell itself is from a large sea snail, called a Divine Conch
(

Turbinella pyrum

)
, that can be found in the Indian Ocean. The shell normally is 'right-handed' (dextral), turning upwards to the right when the tip is aligned to the top, although rare 'left-handed' (sinistral) shells can also be found (approximately 1 in every 200,000 individuals). We removed our boots and tiptoed into the obtrusively colourful and garish interior of the monastery, with mandalas, pictures and symbols completely adorning the walls and ceiling. We edged our way to the back of the room and let the drone of the chants wash over us, completely clueless as to what was being said. The amount of monks chanting in unison was far less than what I had seen (and heard) in
Boudhanath
but the rhythmic chants seemed more intense and focused, reverberating off the walls of the room.
Conch shells at Tengbouche Monastery
Debouche Nunnery
I left Tengbouche (
elevation : 3867 m
) and made my way downhill towards the small Debouche nunnery
. The actual name for the nunnery is 'Pema Choling Buddhist women's convent'. It was built in 1928 and apparently has had minimal maintenance done to it since. I found it a little disheartening that the Tengbouche monastery (for the male monks) located at the top of the hill that I had just come from was thriving, whereas the Debouche nunnery (their sister-monastery) at the bottom of the hill was falling into disrepair. Sigh, 'tis a patriarchal world that we live in... A couple of kilometres before Pangboche (
elevation : 3985 m
), I crossed the old rope bridge that is the subject of some of the paintings that are sold in the art shops around Thamel. The rope bridge was still there, but a larger and longer metal bridge was built right over it. The new bridge was quite an eyesore but definitely looked a lot sturdier and safer than the older one! Pangboche itself was a sprawling town that lay at the foothills of Ama Dablam, a town primarily made up of fields and the meandering walls that divided them. I ended up stopping there for lunch at the 'Om Kailash Hotel' for some buff fried rice and lemon tea (
NPR485
).
Suunto Movescount Stats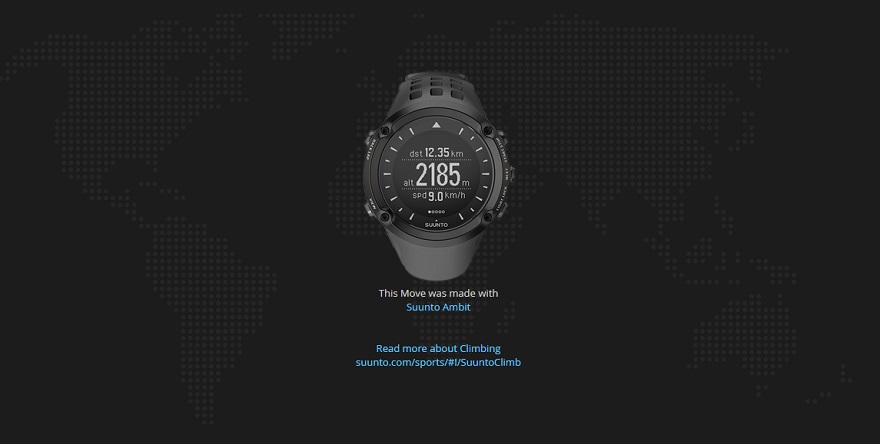 Download GPX file here (right click and save link as)