0
EBC Day 07 – Namche Bazaar to Tengbouche
On to Tengbouche

Even though it was bright and sunny that morning, the temperatures outside hovered just above freezing - a sure sign that winter was just around the corner. Despite the cold, I quickly packed up my gear, eager to get back out on the trail and on to Tengbouche. After making my way up the narrow shop-lined alleyways to the northern side of Namche Bazaar (Nepali : नाम्चे बजार)
(
elevation : 3440 m
) , I turned right along the trail that began to lead eastwards out of the town. As the buildings started to disappear and Namche Bazaar faded away into the distance, the mountains gradually began to open up to proudly showcase their majestic splendour. The air was clear, crisp, and completely invigorating; the narrow trail that we were to follow seen over huge distances, winding and tracing its way up and around the gulleys that lined the sides of the Dudh Koshi River valley.
The trail continued on in a north-easterly direction and slowly began to descend down to the Dudh Koshi River. The magnificent spires of Ama Dablam (
elevation : 6812 m
), that were to dominate the skyline for the next couple of days, lay suspended on the horizon in front of me, keeping my eyes transfixed and my thoughts enchanted as I walked on. Ama Dablam means 'Mother's necklace', apparently named because of the ridges that curve down towards the center - akin to a mother protecting a child. The mountain is also known as 'the Matterhorn of the Himalayas'.
Grunting Yaks
I kept my eyes peeled in the hopes of seeing some wildlife, such as the Himalayan tahr
(Hemitragus jemlahicus)
or a musk deer
(Moschus moschiferus)
, but the only wildlife I saw (apart from birds) were yaks - lots and lots of yaks.
Most yaks
(

Bos grunniens

)
are domesticated and are used not only for their milk and meat, but also to transport goods up the mountains. The dried faeces (which doesn't have much of an odour) of yaks are also used as fuel all over Nepal and Tibet, mainly because there is no other source of fuel available above the treeline. There is also a small population of wild yaks that, although not technically considered a sub-species, are given the taxonomical name of
Bos mutus
, meaning 'mute ox' - most likely because yaks are not known to make the 'mooing' sound that cattle make and instead just 'grunt' (hence the name 'grunniens'). Domesticated yaks tend to be friendly but yaks in general are distrustful and are known to 'bluff charge' (as can be seen at the end of my
video
) when they feel threatened, when defending their calves, or just when irritated. I would always advise to err on the side of caution when confronted by a yak as they are heavy, powerful animals and can be very dangerous.
Suunto Movescount Stats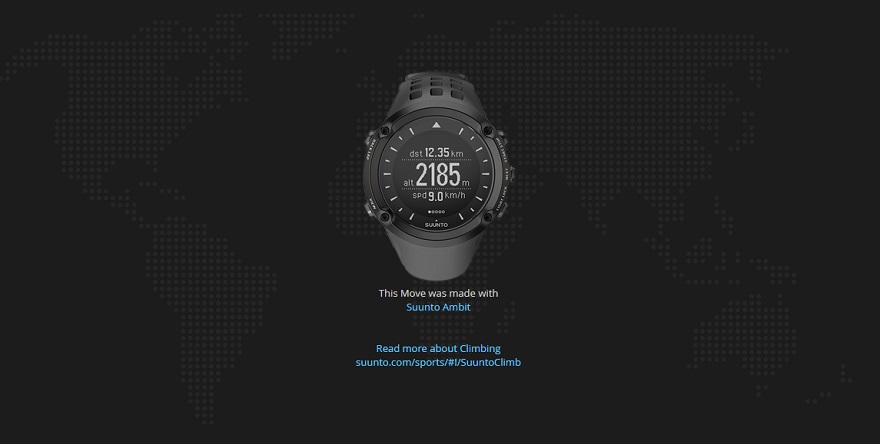 Download GPX file here (right click and save link as)