0
Topo: Wilyabrup
Wilyabrup
Wilyabrup is by far the largest climbing crag in the Margaret River region. Most of the routes on this stretch of red granite are trad routes but there are also a fair amount of bolted routes scattered around. Although the crag lies three hours drive south from Perth, the majestic views of the coast and the fantastic roar of the crashing waves down below makes the long drive more than worthwhile. You can even head off down the
Cape to Cape
track from the cliffs if you want to explore the surroundings.
Getting There
If you are coming from Perth (driving south) down Caves Road, you'll need to turn right at the junction that lies just after Gralyn Winery. This turning leads down a small, gravel road that continues on past a right and then a left turn before bringing you to a small clearing where you can park your car. From here you need to cross the fence using the stile and follow the firebreak trail over Biljedup Brook and on to another fence. Cross this fence and continue down to the cliffs. The walk is just under a kilometre long and takes about 15-20 minutes.
Directions to Wilyabrup Crag from the Caves Road junction
360 Panorama
Facilities
Be sure to top up your water supply before heading out as there is no supply of fresh water at the crags. There is a 'long-drop' toilet at the southern end of the cliffs though that has a spectacular view. If you are climbing in a large group, be sure to contact the Calgardup Cave Office at
97577422
to book and to secure your permits (
AUD8
per person per day). If you are in a smaller group of 5 or less, then permits are not required.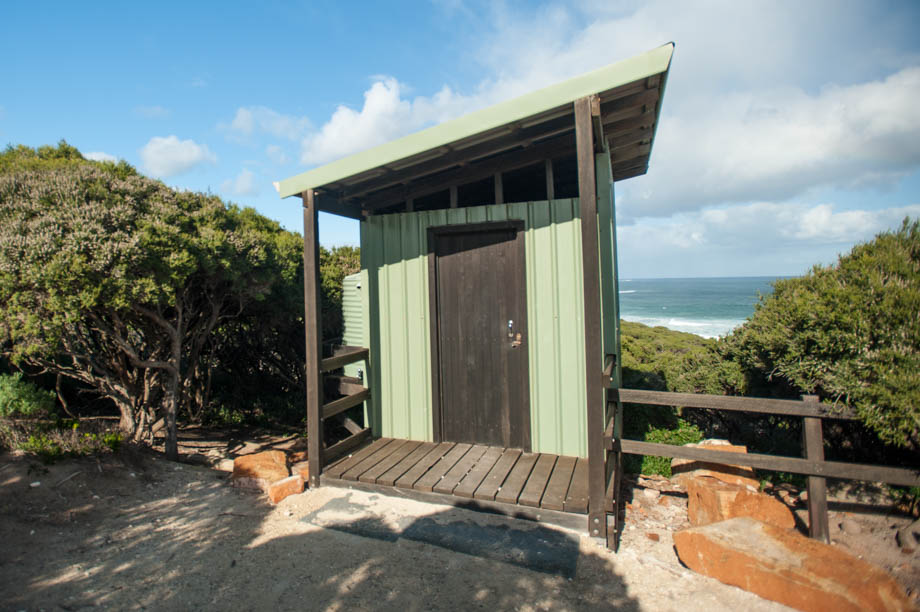 The 'long-drop' toilet
Wildlife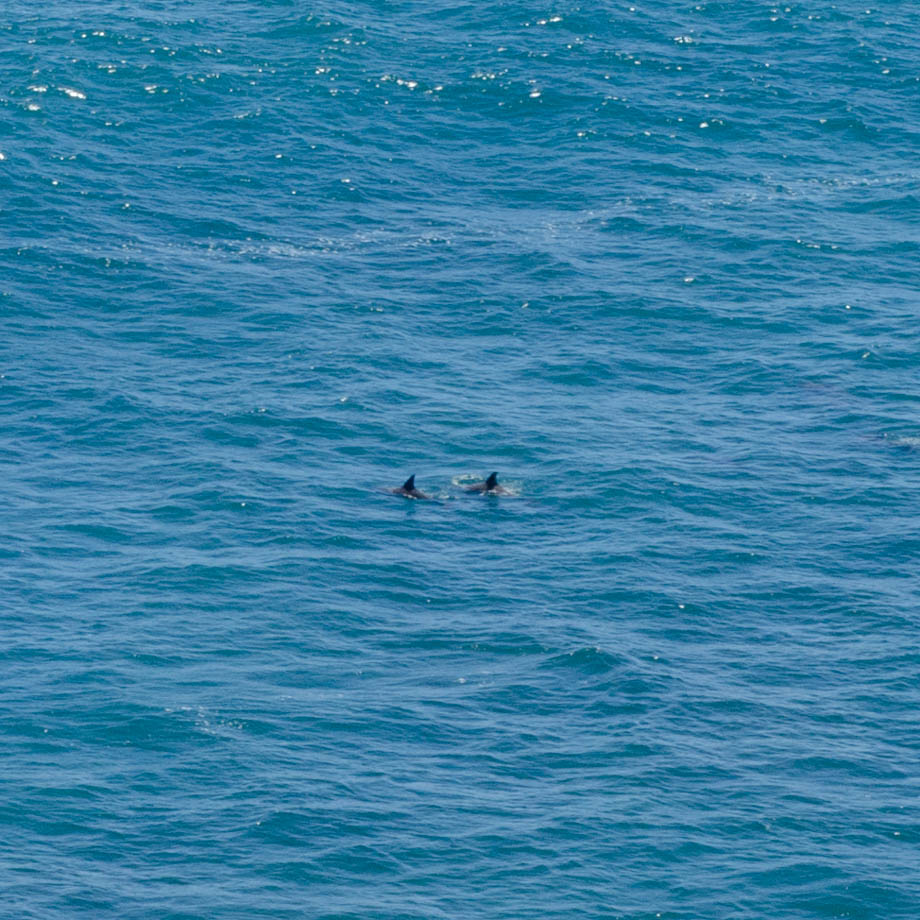 At the end of the year, you have a small chance of spotting migrating whales if you scan the horizon every once in a while, but the easiest marine mammals to spot out here are Common Bottlenose dolphins
(Tursiops truncatus)
. The local dolphins surf the waves of the Margaret River coast all year-round and according to researchers, may use these waves as a cover for stealth after forcing fish closer to the shore. The surfing of dolphins might not only be for hunting though, and could also be used to define their social standing within their respective pods. Dolphins have been observed surfing this way by using the wakes of boats, so might even be doing it just for a little bit of fun! Diurnal skinks
(

Family: Scincidae

)
can also sometimes be spotted splayed out on the rocks, basking in the warmth of the morning sun. They do this to raise their internal body temperature which in turn stimulates their metabolism. This makes their muscles more limber which not only helps them hunt for food, but also helps them escape predators. Skinks are known to love digging and burrowing so most often than not will be hidden inside gaps in the rocks or underground where they are mostly safe from predators.

Skinks can oftentimes be spotted hiding in nooks and crannies