0
Cape to Cape Day 03 – Moses Rock to Ellensbrook
Wilyabrup Crags

The three of us left
Moses Rock campsite
just after 09:00 and turned left at the crossroads in order to continue heading southward. As the views of the coast opened up, the overwhelming power of the ocean immediately became apparent - the initial reverberating smash of the waves against the rocks, the water being powerfully sucked back out to the ocean in the surge that would always follow, and the soft hissing of the suds as they dissipated. Despite all this, the other two still seemed pretty discontent. So much so that they were entertaining the notion of pulling out at Gracetown and heading to the climbing crags instead. After what they went through the day before, several more days of hiking through soft sand seemed almost unfathomable.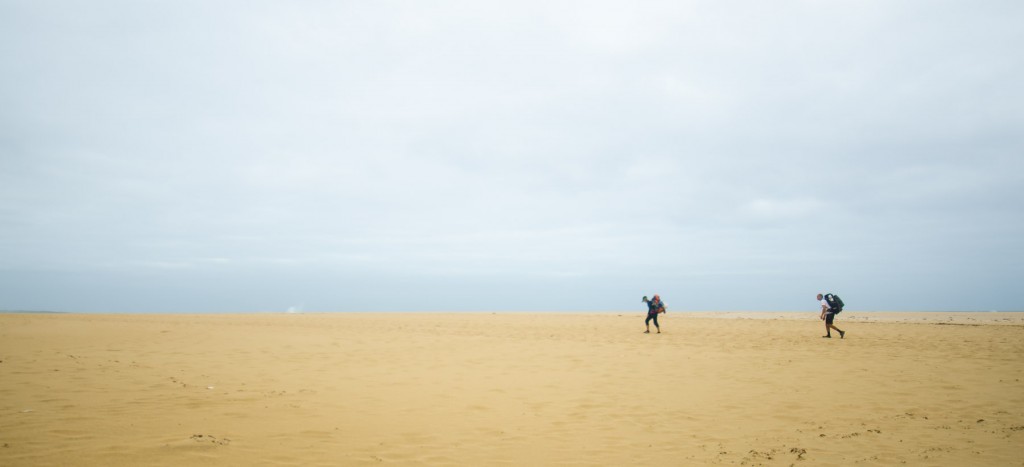 We plodded on nonetheless, descending down to the Wilyabrup dunes at the 1.4 km mark before coming up to some wooden posts that funneled us back uphill and onto the C2C track. We then rested for a while at a clearing at the carpark as we scanned the coastline for any signs of cetaceans
(Order: Cetacean)
. As we were walking, we came upon very large tracks that appeared to be sets of deep indentations close together at intervals of approximately 2 metres. The indentations could only have been the footprints of one of Australia's endemic marsupials, the large western grey kangaroo
(

Macropus fuliginosus

)
. The tracks would have been made as it hopped (called 'saltation'), which is their dominant means of locomotion due to the fact that they are incapable of moving each leg independently of the other, across the path. We also noticed an increasing amount of kangaroo droppings as we continued on through the quaint tunnels of windswept trees that the path sliced through as it meandered along the coast.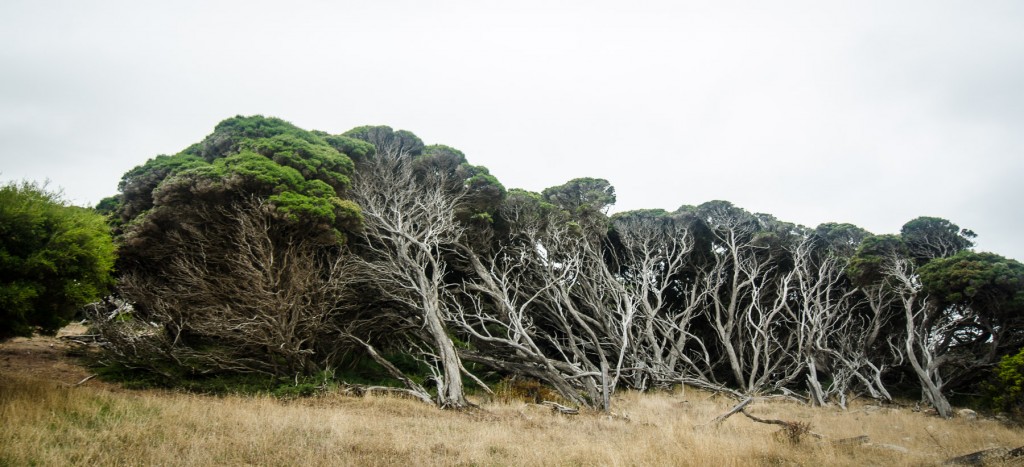 After the trail dropped down to the shore, it immediately ascended up a large metal stairwell (at the three kilometre mark) that seemed fairly unusual for the surroundings. The trail joined a dirt
road
that lead down to the climbing crags of the
Wilyabrup cliffs
soon after. I was forced to resist the urge to head down and try and squeeze in some climbs, an urge that was exacerbated by my climbing shoes hanging and occasionally swaying conspicuously from my bag as I trodded onwards.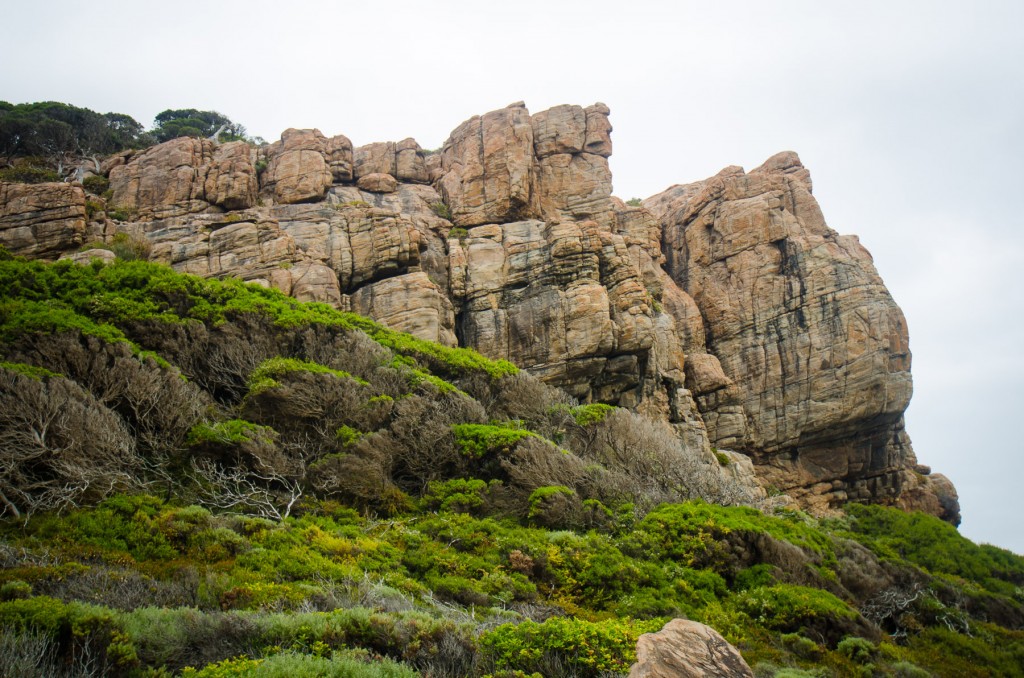 The Crags of Wilyabrup