0
Deep Water Solo (DWS) Banned in Railay
Having just returned home from my annual climbing trip to one of the world's best climbing spots, Railay, I found, to my dismay, that all Deep Water Soloing (DWS) had recently been banned! DWS is a thrilling way of climbing that entails free climbing (without a rope and harness) up a cliff and jumping or falling off the rock into the deep water that lies below!
The ban came into effect after the new National Park chief instituted very strict guidelines for the purpose of overseeing the sport of climbing in Railay and Phi Phi in an apparent effort to ensure and enforce better safety standards. The crackdown that began in January 2016 was initially aimed at the
climbing schools in Phi Phi
, but fortunately the climbing scene in Railay itself seems to be rather unaffected, except for DWS of course! This means that it is business as usual for all the climbers in Railay! Climb on! 😀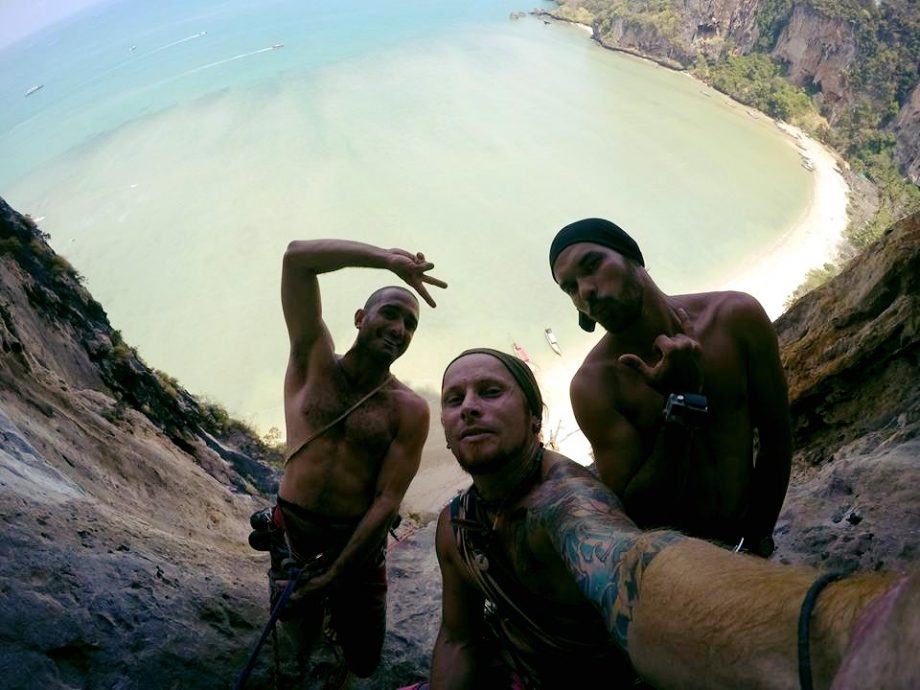 At the top of the magnificent multipitch route 'Humanality'! - Photo credit to Dave Allen!
If you enjoyed this write-up and the photos, or have found that the GPX routes
have come in handy for your own hikes, please consider making a small donation
if indeed you are financially able to. Regardless of how trivial you may think
the amount is, every single contribution that you make helps enormously,
and of course each and every one of them is well and truly appreciated!