0
Cape to Cape Campsites
Campsite Location
Camp Duckworth is the closest campsite to the Cape Naturaliste lighthouse and is either the first or the last campsite that you will come across depending on which direction you are hiking. Despite being so close to the beach, there is no path that leads straight down to the ocean. My friends walked some distance up the trail but were unable to find a path down.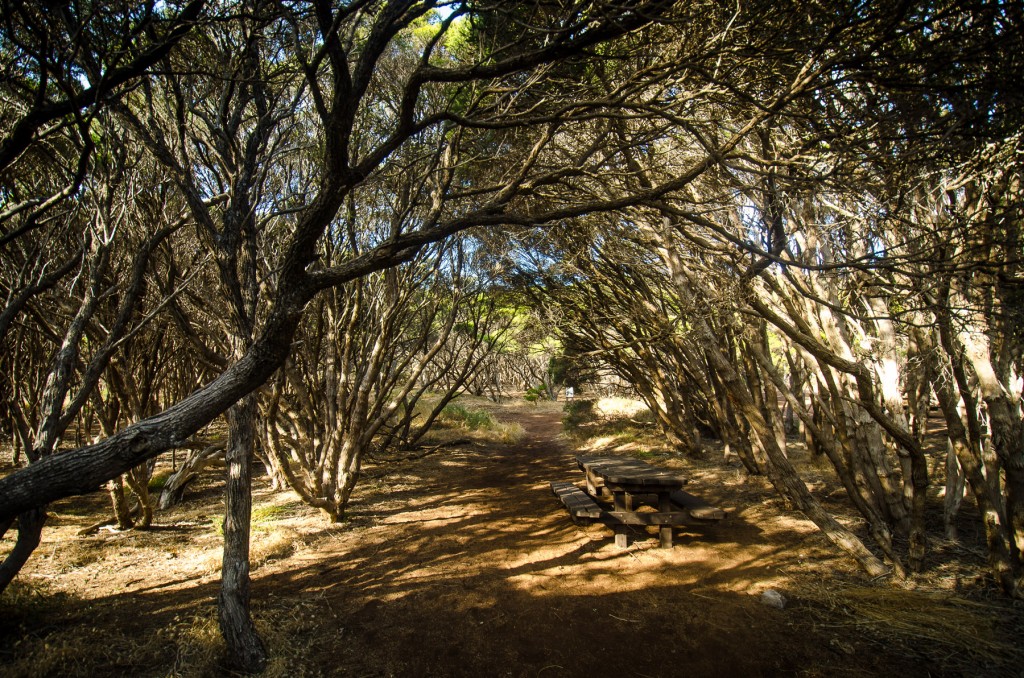 The trees here are very narrow and are not the best for those who use
hammocks
. I had to resort to wrapping my tree protectors around several branches in order to get the support that I needed. There are however large areas of flat ground that are perfect for tents. If you look around the area there does seem to be tracks that might have been used by vehicles, so just to be safe try and pick a spot to set up your hammock or tent that is located away from these tracks.
I have to say that this campsite was my favourite Cape to Cape campsite by far. That night as I lay in my hammock looking out into the woods with my face pressed up into the mosquito netting surrounded by the sounds of chirping crickets and the distant thundering waves, I watched the colour-sapped, black and white scene in front of me shift and change as the bright, intense moon peaked out occasionally from the cloud cover that obscured it. The shadows of the spindly tree branches above me swayed and danced with the wind, making patterns that would gradually fade in and out as the moonlight waxed and waned. These patterns transformed my otherwise plain, earthy brown tarp above me into a dazzling display of camouflage patterns, often patterns within patterns...