0
November 20, 2012
Posted by
Ramon Fadli
in
Alpine, Arctic & Antarctic Tundra
,
Budget
,
Glaciers
,
Hiking
,
Mountains
,
Nepal
,
Passes
,
Pradesh 1
,
Solo Hike
EBC Day 13 – Cho La Pass
When I reached the top of the pass I found that I had it completely to myself, so I decided to linger there for a while. Despite the brisk wind, the magnificent views that completely surrounded me left me entranced, and almost 30 minutes had passed before I knew it. I noticed then that I was starting to get a little low on water, and realised that I would have to start watching my intake.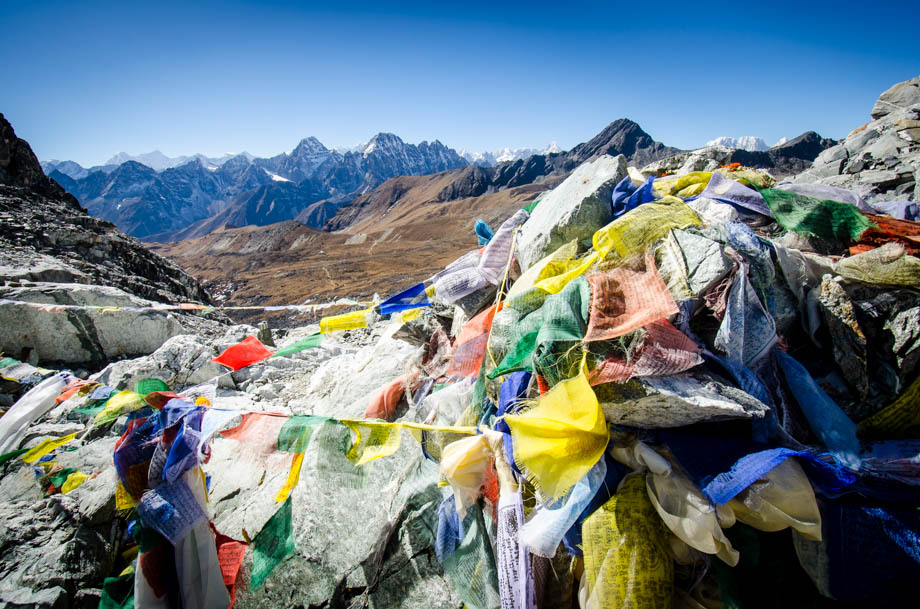 Cho La Pass prayer flags
It was just past midday by then and I knew that when it got warmer, the chances of rockfall would also increase, simply because of rocks being dislodged when ice and snow melted. The moraine leading down to the valley below was steep and filled with talus, with big boulders here and there and a base of scree. I descended fairly quickly, staying light on my feet in case the rocks shifted unfavourably. I zig-zagged down the slope, boulder hopping in certain areas, and riding the scree with sliding strides in others. I would not have descended this way if I were with a group but I practically had the whole slope to myself, so rockfall on hikers below me was extremely unlikely.The descent down the talus slope to the valley floor had been a lot of fun, but the march from there to the village of Thagnak felt unbearably long and almost tortuous. I was critically low on water by then so was rationing my remaining water. I did this by taking a sip every hundred metres or so as the navigation on my
Suunto Ambit
counted down the distance to Thagnak metre by metre. I was not overly concerned however, as I had determined the location of frozen streams as I descended the slope so knew where to head to if I required an emergency refill.Thagnak
(
elevation : 4700m
) was a sight for sore eyes when it appeared at the bottom of the valley though, and the three cups of hot lemon tea (
NPR80x3
) that awaited me at the Tashi Friendship Lodge was my reward. I felt that I needed a bit of a boost so went straight into the dining room and ordered macaroni and cheese (
NPR450
), before retiring to my room (
NPR300
) for the night.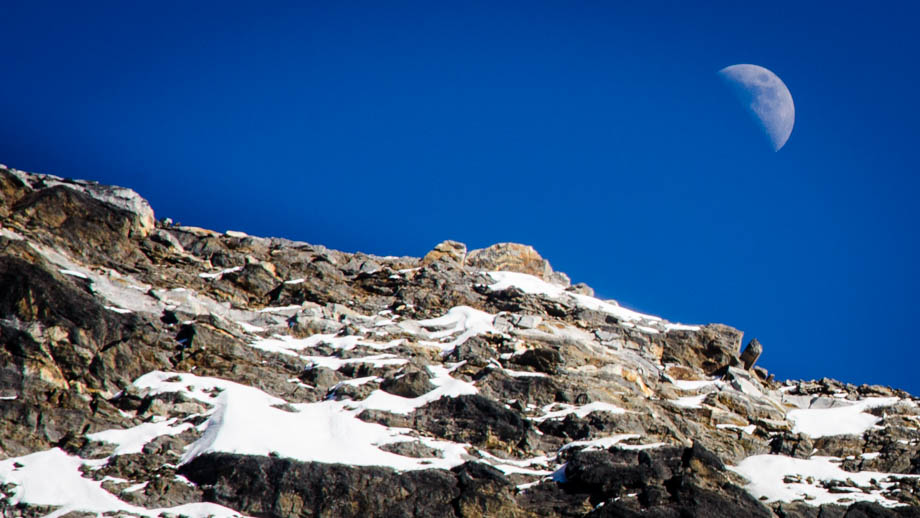 Suunto Movescount Stats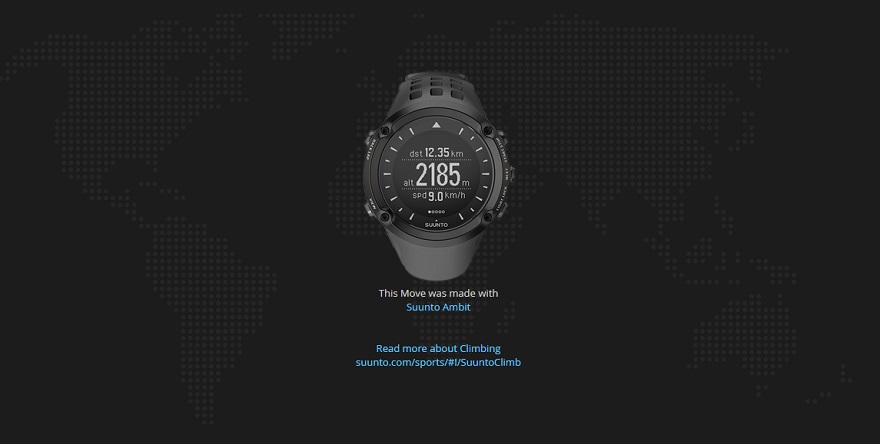 Download file:
EBC - Day 13.gpx