ACT Day 05 - Thanchok to Dhikur Pokhari
Gateway to Heaven
We continued along the road to Talekhu
(
elevation : 2720 m
) after stopping for a short lunch of Tibetan bread and peanut butter. There was apparently an alternative NATT trail around this section so we kept a lookout for it as we made our way forward. We eventually spotted a red & white NATT marker that was right next to a cairn, but the entire area just beyond was covered up by a huge pile of stones and several fallen tree trunks. We continued to follow the pine-fringed road and past the numerous waterfalls that streaked the hills on the other side of the valley.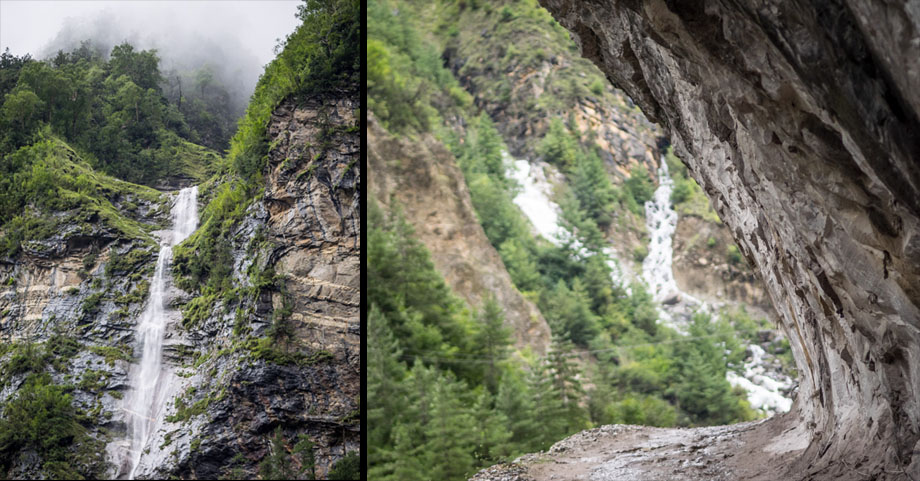 Waterfalls thundered down to the left and huge landslides were seen up the valley ahead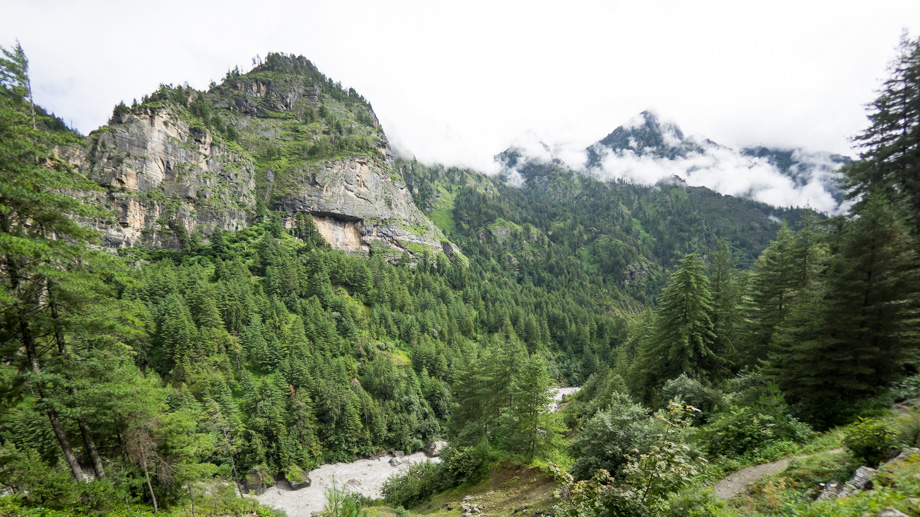 Forests of pine (

Pinus sp.

)
Bhratang
(
elevation : 2850 m
) eventually appeared in the distance, as did a huge patch of the hill that had been devastated by landslides. The pine trees that had survived hung precariously on to the edges of the cliff, seemingly waiting for their turn to drop down into the river below. There were easily as many landslides as there were waterfalls--that is, just too many to count. We continued along the road for a while and stopped just outside Bhratang for a second short lunch. The road followed an undercut in the rocks that was carved through the cliff face, and when passing through the section, I had the impression that there was a waterfall directly above me. It turned out however to be just the sounds of the water from below reverberating off the cliff face.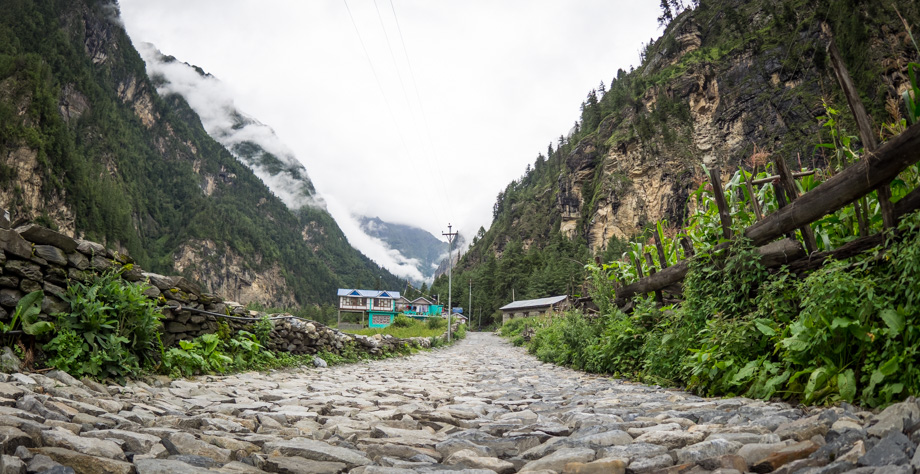 The cobbled lane leading to the hamlet of Bhratang
At one point, the path seemed to lead down to a sketchy bridge on the left that was located just across from a waterfall. We ignored it and continued along the road however, which switch-backed up the hill twice--the second of which had a short trail that cut across the hill. The road then rounded a rise and we spotted a huge polished wall just beyond the pine forest directly in front of us. This smooth wall was what the locals referred to as 'Swarga Dwari Danda' (the gateway to heaven), as they believe that the souls of the deceased have to ascend past this wall as they make their way to
heaven
. Not too long after, we reached a suspension bridge (16.5 km from Thanchok) that crossed over the Marsyangdi river and to the edge of a forest of Himalayan pine
(

Pinus wallichiana

)
. The synthesis of all the elements was incredibly invigorating: the colourful prayer flags fluttered jauntily in the brisk wind, the roaring river churned violently below us, the tranquil pine forests lay directly ahead, and eagles
(

Aquila sp.

)
circled the thermal currents alongside the clouds that topped Swarga Dwari just behind us.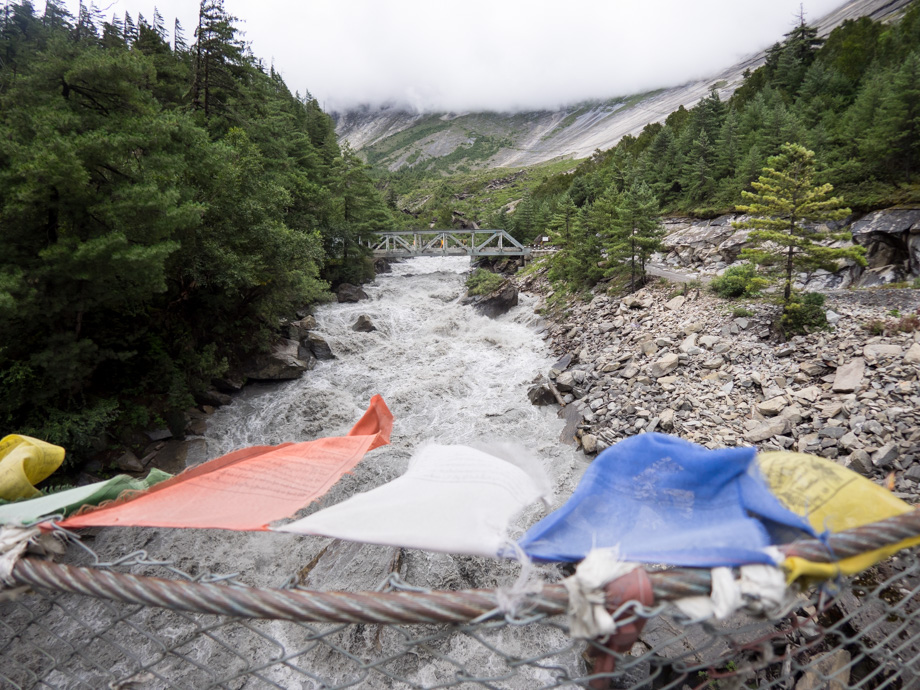 The suspension bridge that crosses the Marsyangdi river with Swarga Dwari Danda in the background