2
March 22, 2014
Posted by
Ramon Fadli
in
Australia
,
Class 2
,
Day Hike
,
Hiking
,
IUCN Protected Category 2
,
Looped Hike
,
Mediterranean
,
National Parks
,
Outback
,
Sclerophyll & Mediterranean Forests
,
Western Australia
Ghost House Walk
Structures
Along the way, we walked past a small radar bunker that served to protecting the west coast of Australia during World War II. It was a sturdy little bunker that had a very dimly-lit interior as it barely let in any light from the outside. It was also the last structure we came across before we reached Shapcotts campsite, which lay roughly half way (approximately five kilometres from the park) along the Ghost House Walk trail. Shapcotts campsite is also shared with the (much longer) Coastal Plan Trail and is very well equipped, with a cooking pit, a rainwater catchment tank, a sheltered sleeping hut, as well as a unisex toilet; a campsite that is somewhat akin to the huts you would expect to find along the Bibbulmun or Munda Biddi tracks.
The remains of the historical 'ghost house' were found shortly after Shapcotts campsite but without much information as to the origins of the structure, our imagination was left to run wild as we continued on. As we approached the end however, I kept a lookout for the clean-down points that were mentioned that had been put in place to prevent the spread of the dieback disease (Phytophthora cinnamomi) that was apparently killing native plants. But like the kangaroos, none were to be found.
It ended up taking just over two hours of walking to cover the entire 9.7 km loop. Now all that was left was to enjoy a well-deserved pint in the quaint Yanchep Inn!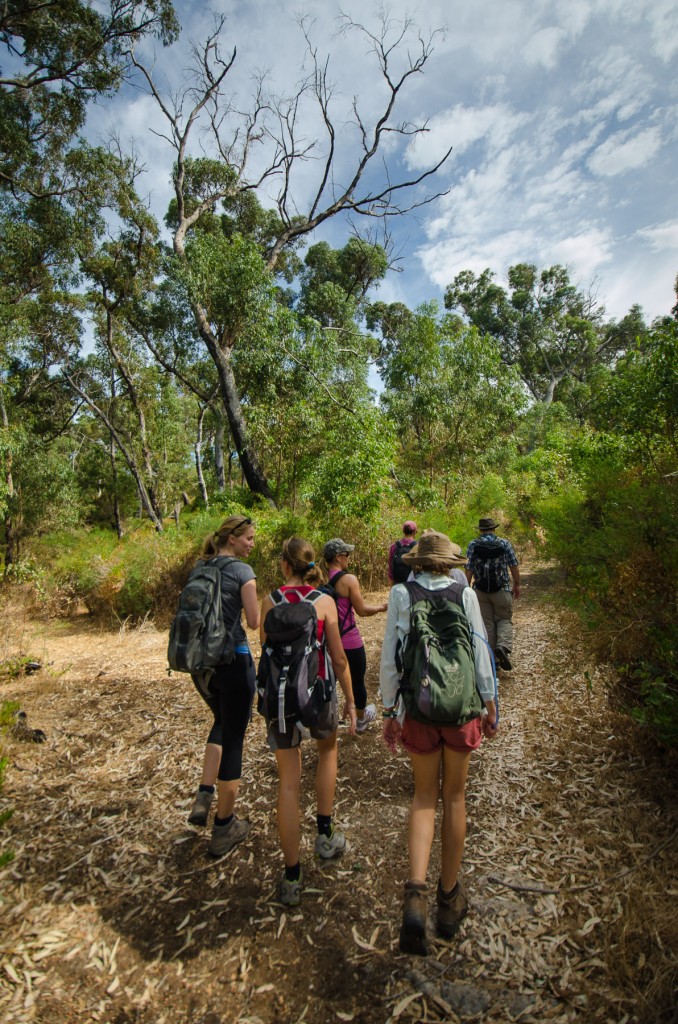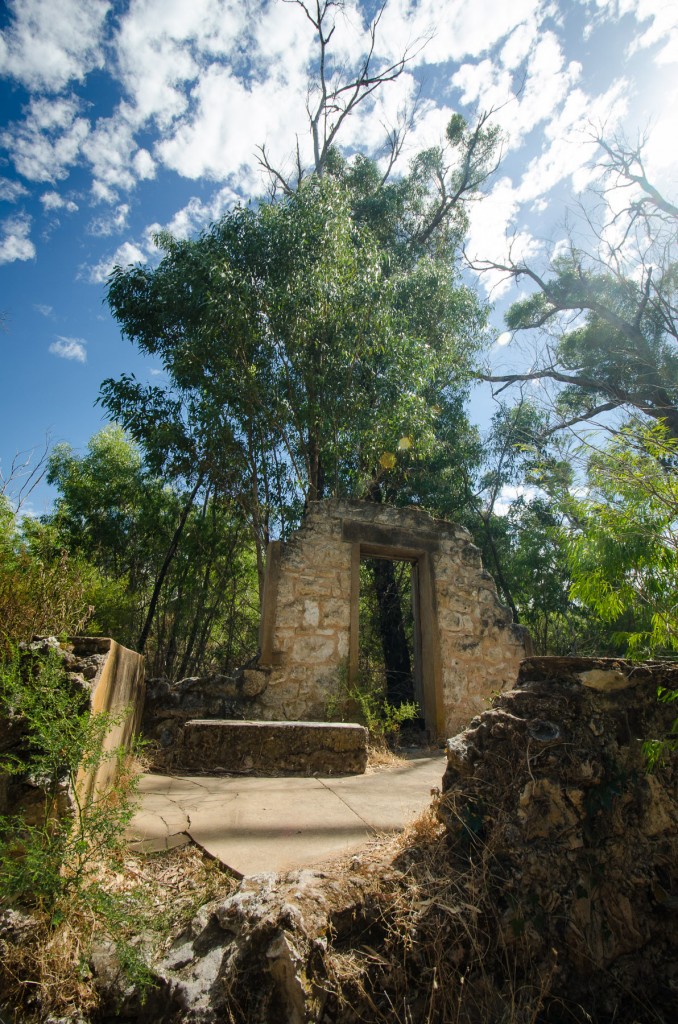 The ghost house
Suunto Movescount Stats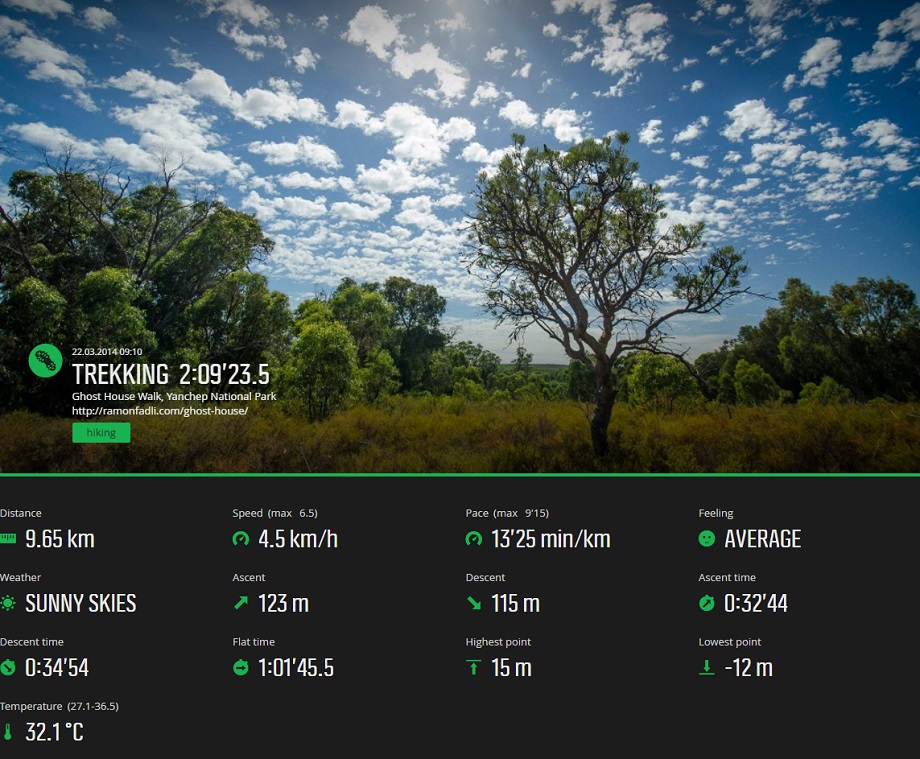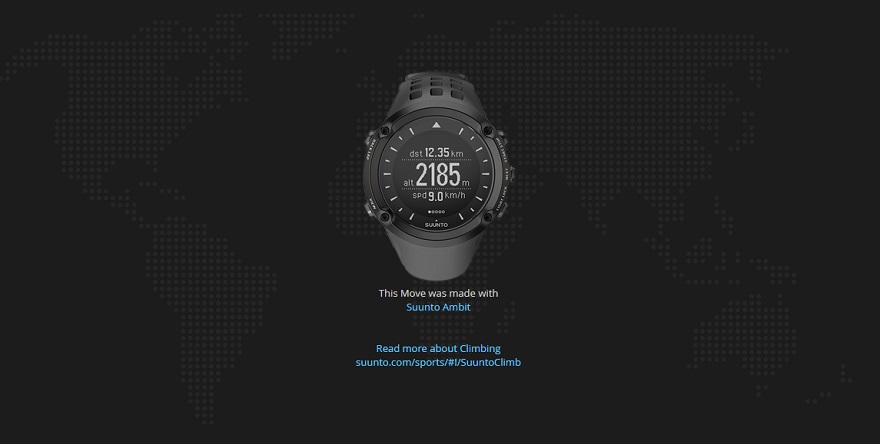 Download GPX file here (right click and save link as)