ACT Day 06 - Dhikur Pokhari to Ngawal
We walked through the maze of alleyways that made up the hamlet of Ghyaru
(
elevation : 3670m
)--a veritable ghost town with most of its stone buildings left crumbling and abandoned--and traced the sides of the cliff, past a waterfall, and to another mani wall. Red and white NATT markers were located at the sides of the road, but there were no apparent trails that looked feasible: one trail disappeared above the hills to a structure, one ran along past the mani wall but disappeared soon after, and one descended down the hill sharply.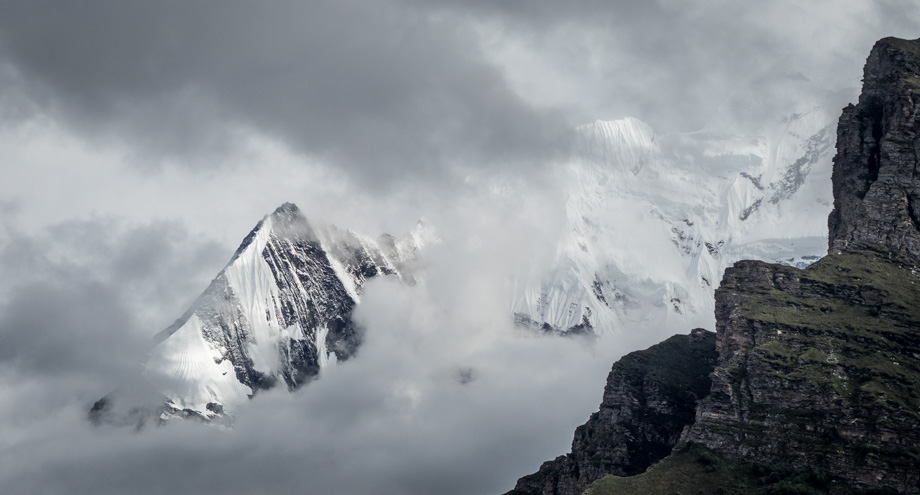 We continued walking along the road and passed several stupas and their viewpoints. The views around us were absolutely fantastic: the left side of Longyodanda (
elevation : 5106m
) revealed bands of quartzite (dark grey) and dolomite (brown) rocks that were millions of years old--remnants of an ancient sea that had been lifted thousands of metres above sea level--whilst crepuscular rays shone through the clouds and lit up the ripples in the rock on the right side. Just behind, lay the massive sheer face of Annapurna III (
elevation : 7555m
), its black streaks of rock occasionally glimpsed through the gaps in the clouds.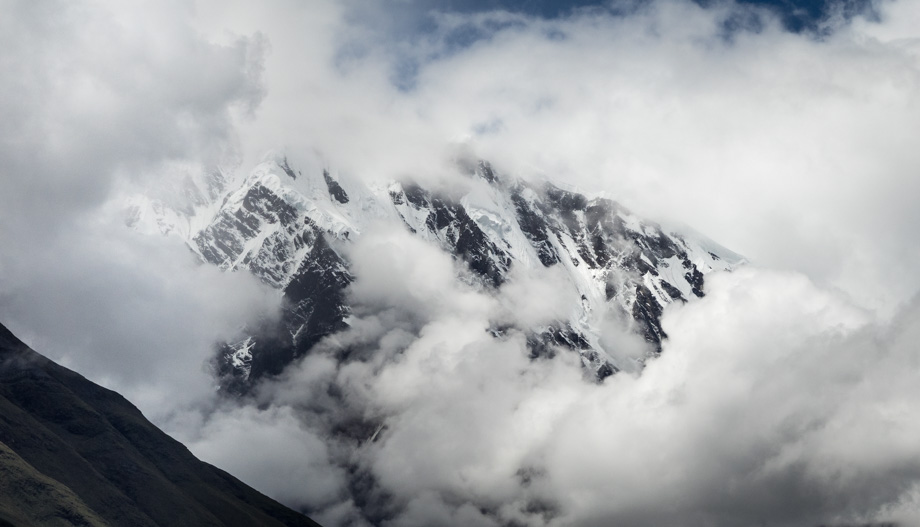 The northern face of the north-west ridge from Annapurna III (

elevation : 7555m

)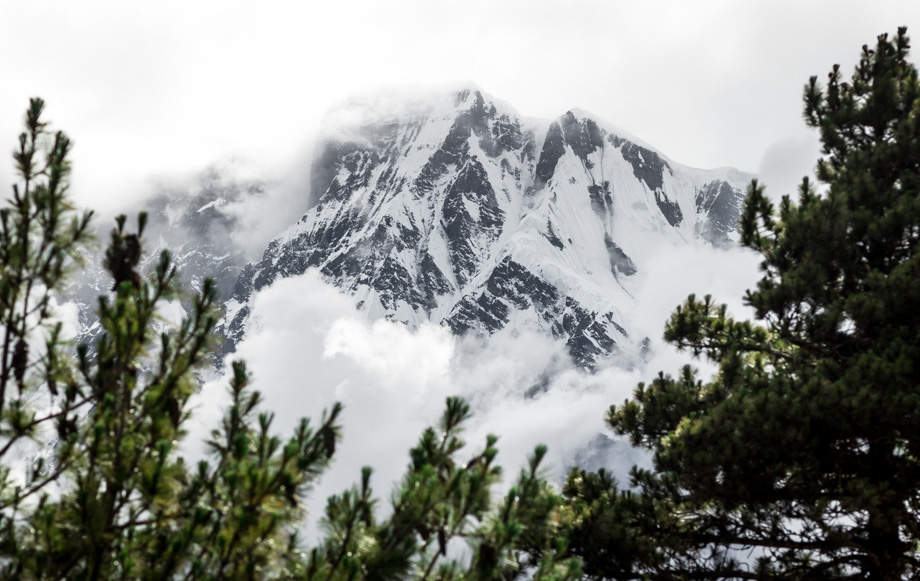 Annapurna III (

elevation : 7555m

)
Along the way, we would occasionally spot red and white NATT markers on the right side of the road. They were completely inaccessible however, which meant that some of the sections of the old trail had now been relegated to just a road. Not too long after, the almost thousand-year-old dilapidated fort, known as the ruins of Ghale Dzong, was spotted on the edge of the slopes below us.
The ruins of Ghale Dzong