0
Yangshuo Day 01 & 02 – Treasure Cave
It was raining the next morning, so we were forced to wait out the weather for a little while. As a result, we left around 11:00 which was fairly late, but in doing so managed to procure some tips from Lilly and purchase a second-hand Yangshuo rock climbing guide book (
CNY80/2
), proceeds of which were to go to the local bolting fund. Lilly also knew of a place nearby that rented out bicycles for
CNY10
a day, so she called ahead and made sure that they had some available for us.We cycled out of the hustle and bustle of Yangshuo, the route of which can be found in the movescount data below. Cycling helmets were not provided, so we had to resort to using our
rock climbing helmets
instead. We kept our bicycles on the dedicated red cycling lanes at the edge of the road, and cycled south past Sinopec petrol stations and the ubiquitous blocky white square buildings that had huge stamps on their walls.Just after crossing the bridge that straddled the Yulong River, we passed the public park that housed the 'Big Banyan Tree'. This huge banyan tree (
Ficus benghalensis
) was reputed to have been planted in the Sui Dynasty (581 - 618 CE), and if this were true, would mean that it was more than 1400 years old. Having been exposed to trees of all shapes and sizes over the years, with some in the Malaysian
rainforests
towering hundreds of metres above us, we felt that the
CNY20
entrance fee (or any entrance fee for that matter) was not quite justified. We instead continued on and turned right at the junction just after the public park. The Treasure Cave limestone formation was quite apparent from the main road, and the sight of the opening to the cave itself spurred us onwards.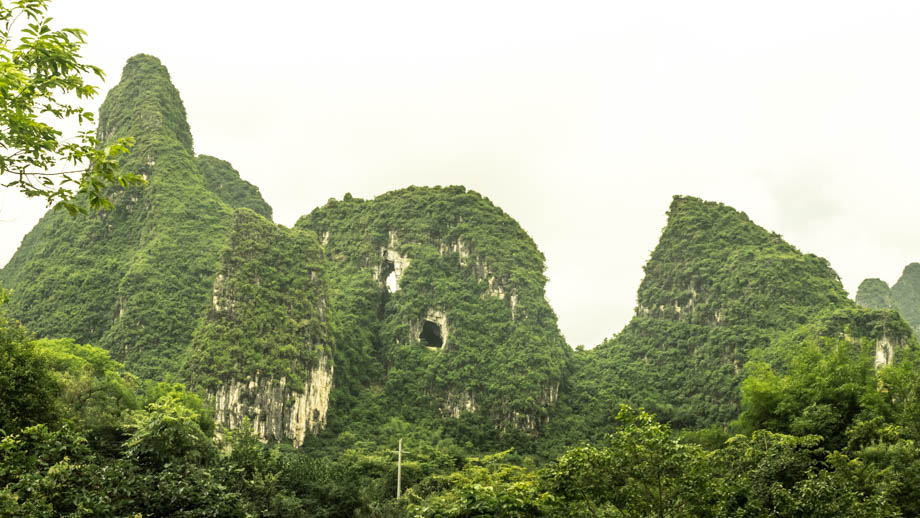 The Treasure Cave limestone complex
We veered westward for another few kilometres before reaching a school. From there, we continued straight, still heading west, and reached the limestone complex of Treasure Cave
soon after. By heading directly towards the cave opening, we were forced to cross narrow tracks that fringed numerous paddy fields (
Oryza sativa
), where numerous water buffalo (
Bubalus bubalis
) languidly grazed. Eventually we realised that the terrain was getting a little too tricky for our bicycles, and also came to the conclusion that once we reached the crag, there would be no place to chain them. Doing so was something that everyone seemed to insist, so we ended up back-tracking a little to the dirt road just before the paddy field turn off, and found a 'Yangshuo Basecamp' information board
where we could finally leave our bicycles safely.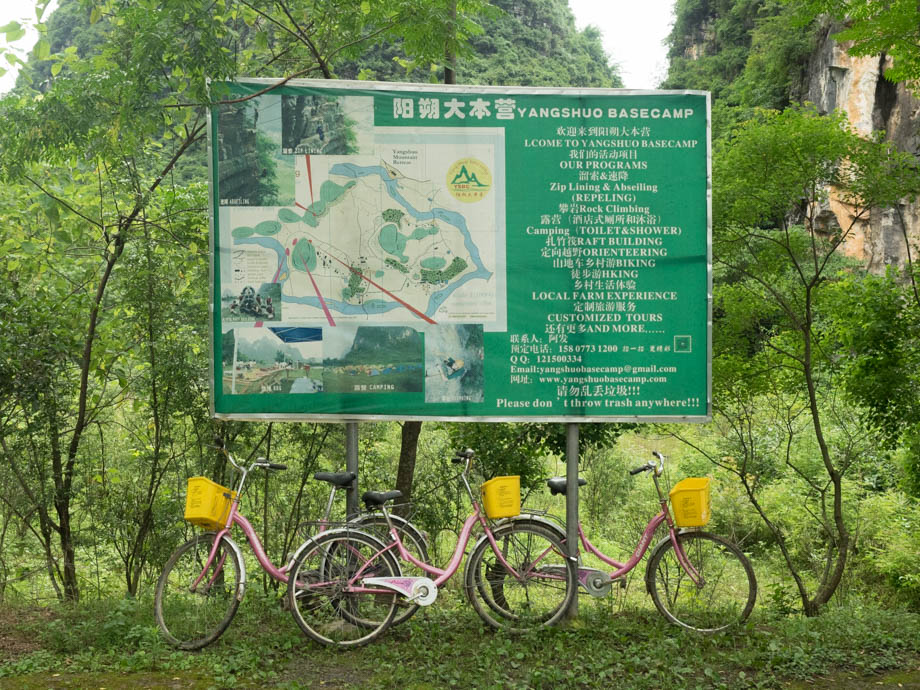 The 'Yangshuo Basecamp' information board where we secured our bright pink bicycles!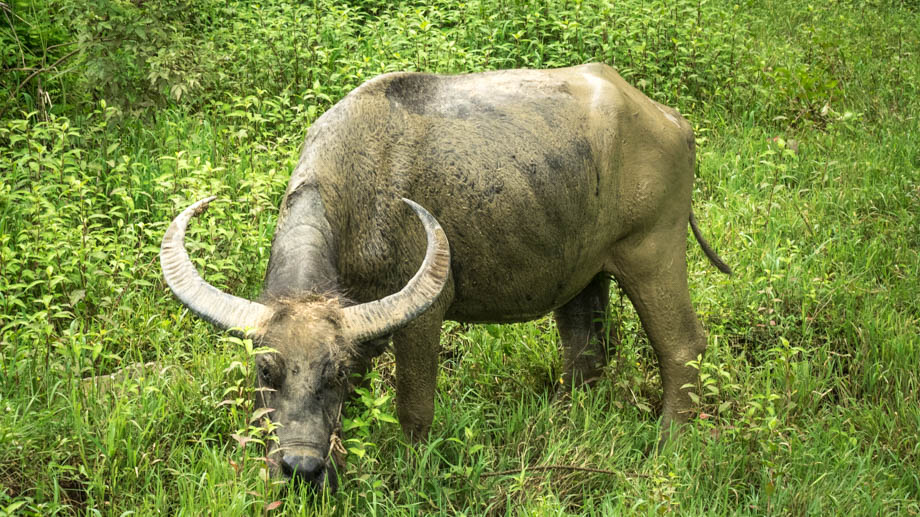 Water buffalo (Bubalus bubalis)
Suunto Movescount Stats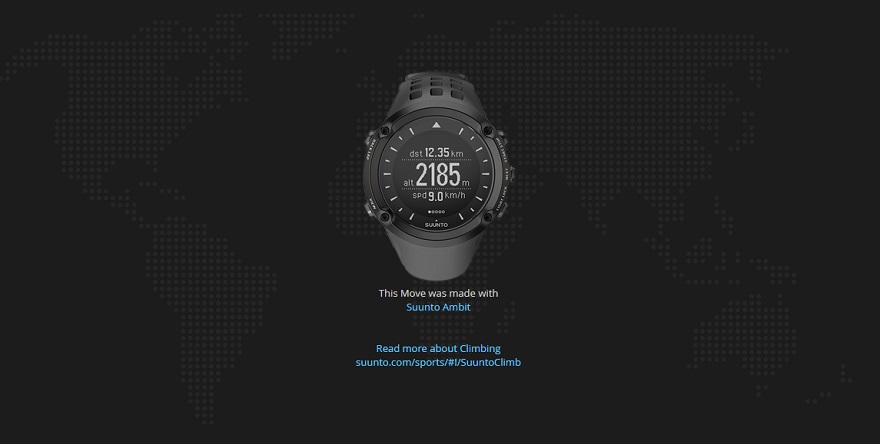 Download file:
Yangshuo - Treasure Cave Cycling.gpx