0
Bagan
Thagya Hit Temple
Type of monument : Type II Temple (Kundaung Pauk Gu)
Location : West of Wetkyi-In Village
Region : Nyaung U & Wetkyi-In
Built by : Unknown
Date : 13th Century
Monument Number : 249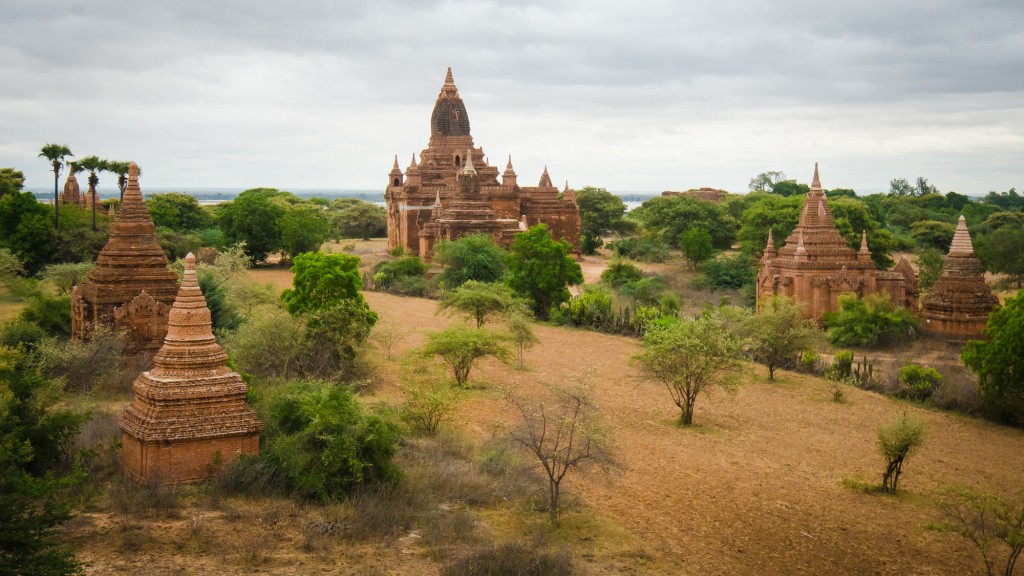 The Thagya Hit Temple was located on the right side of the road (as I cycled South-West) a short distance from the Shwezigon Pagoda. As I approached the temple, I realised that there were not many people around and that I would be able to explore the building at a far more leisurely and relaxed pace and not feel pestered or rushed in any way.The temple was a two-storey building and unlike Shwezigon Pagoda, actually showed its age. There was an entrance hall on the lower level that had a large sitting Buddha statue that for some unexplained reason left me with an eerie feeling.There were small passages at the side that contained a stairwell that lead up to the second level. The stairwell was very narrow and I struggled a little trying to squeeze myself through, scraping my shoulders along the ancient bricks. I quickly forgot about my discomfort as I found myself completely entranced by the shafts of light that illuminated the swirling dust that was floating in the air. Once I emerged from the stairwell, I was greeted by glorious views of the Irrawaddy River and a beautiful sweeping vista of fields of pagodas stretching far off into the distance.After spending some time at the top soaking in the views and simply glad to be away from the crowds, I wondered back down to explore the grounds a little thoroughly. I bumped into some touts who (as always) inquired as to where I was from and (as always) looked very skeptical when I mentioned that I was Malaysian. I hurried away hoping to avoid explaining my racial ambiguity once again and found myself at the next temple soon after...
Thagya Pone Temple
Type of monument : Type II Temple (Kundaung Pauk Gu)
Location : West of Wetkyi-In Village
Region : Nyaung U & Wetkyi-In
Built by : King Kyansitthar
Date : 13th Century
Monument Number : 235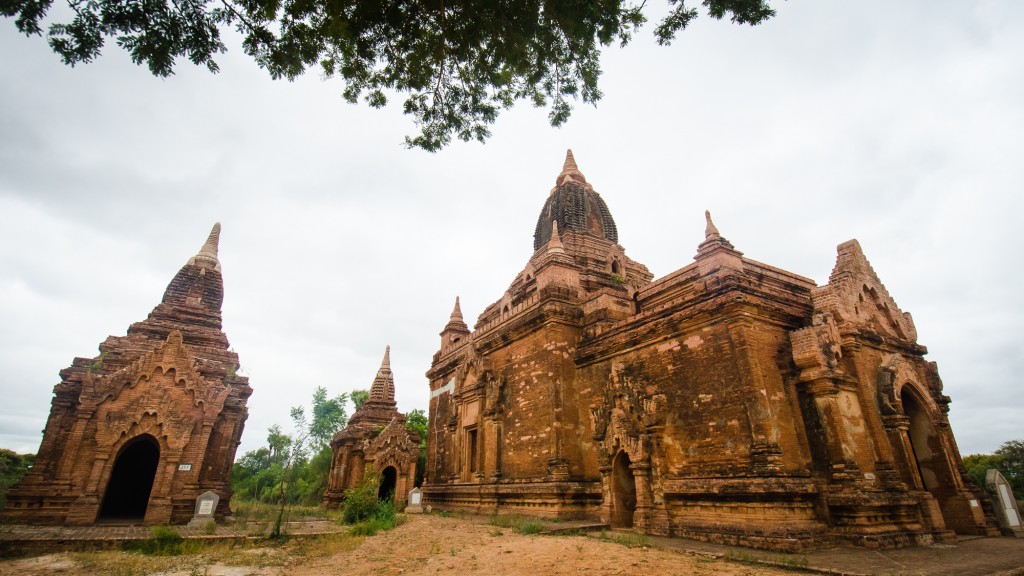 The Thagya Pone Temple was also a two-storey building with a large passage on the first floor, not too dissimilar from the Thagya Hit Temple. I spent a short while here walking around before crossing the road to the Shwe Laik Tu Temple.
Shwe Laik Tu Temple
Type of monument : Type III Temple (Kundaung Pauk Gu)
Location : Northeast of Htilominlo Temple
Region : Nyaung U & Wetkyi-In
Built by : Unknown
Date : 13th Century
Monument Number : 259

I had marked this temple down as there were apparently some remains of ancient mural paintings inside. Unfortunately, I did not get to see them because as soon as I approached the temple, a tout started to make his way towards me fairly quickly. I was a little frustrated at this point and frankly a little disgusted at the touts, so turned away quickly and continued to head towards the next temple instead.
Htilominlo Temple
Type of monument : Type II Temple (Kundaung Pauk Gu)
Location : South of Bagan Nyaung-U Main Road
Region : Old Bagan
Built by : King Nadaungmya @ King Zeya Theinkha
Date : A.D 1218
Monument Number : 1812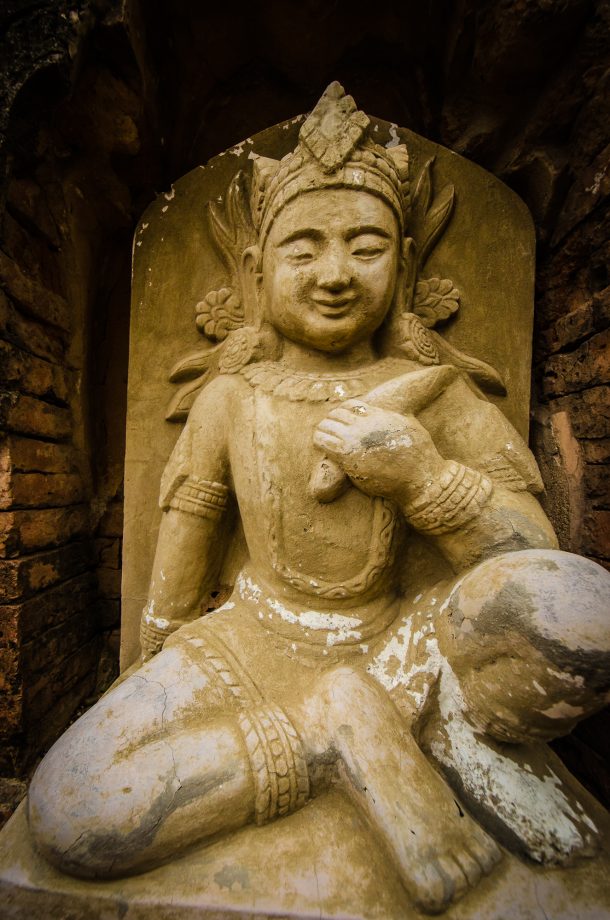 According to legend, Htilominlo was 'chosen' to be the succeeding King out of the five sons of King Narapatisithu on the exact spot that the temple was built. Apparently the five sons had to stand in a circle with a white umbrella in the centre. The next king was then chosen when the umbrella would tilt and point towards one of the sons. The Htilominlo Temple itself is fairly impressive and towers almost 46 metres high. It is known to be the last 'Myanmar Style' temple that was built in Bagan.As I entered the temple I was approached by someone in uniform asking to see my 'ticket'. I was surprised by this as I had not gone through or past any ticketing booth earlier and found it a little strange that the tickets for the entire Archaeological Park were being sold at this temple rather than at a park entrance. The ticket ended up costing
MMK15000
and it looked fairly legitimate although there was no way for me to know if it was for sure.The temple had a large inner walkway that was lined with a green carpet and had carvings with small statues adorning the walls. Since the touts seemed to remain outside the temple, I was able to wander around the walkway in peace, exploring and inspecting the depictions of mythological animals in the stucco and the glazed terracotta plaques with scenes from the Jataka tales. As I exited the temple however, I was swarmed once again by touts trying to convince me that I needed to purchase souvenirs, some going so far as to try and convince me to follow another group that a guide was bringing to another temple somewhere.By this point I was already starting to get used to switching back and forth between a quiet and deep, almost introspective serenity as the sheer age of the timeless temples washed over and through me; and sheer exasperation at the desperation of the ubiquitous touts.