0
Bagan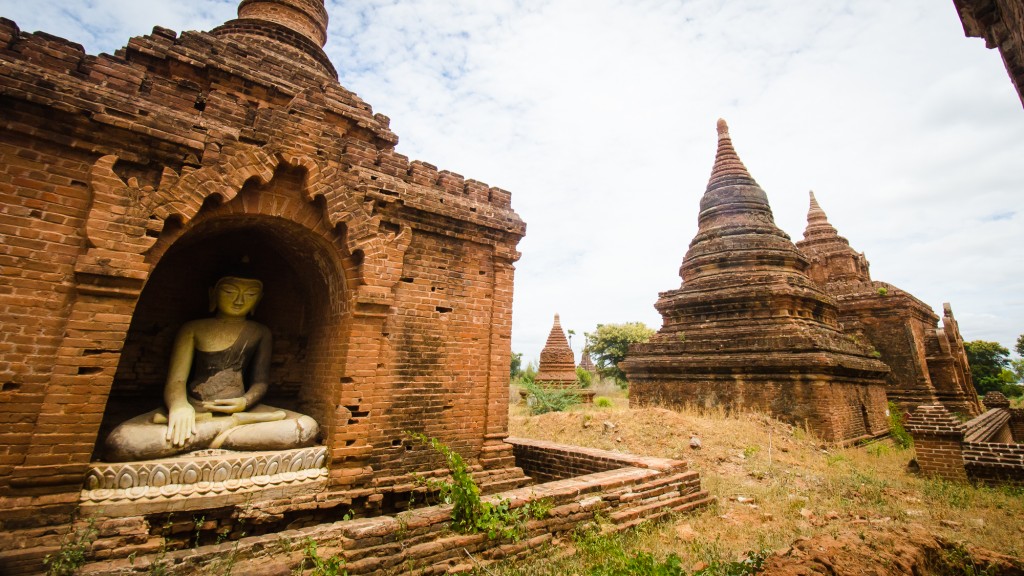 Minochantha Temple
Type of monument : Type II Temple (Kundaung Pauk Gu)
Location : South of Bagan Nyaung-U Main Road
Region : Old Bagan
Built by : King Kyansittha
Date : A.D 1112
Monument Number :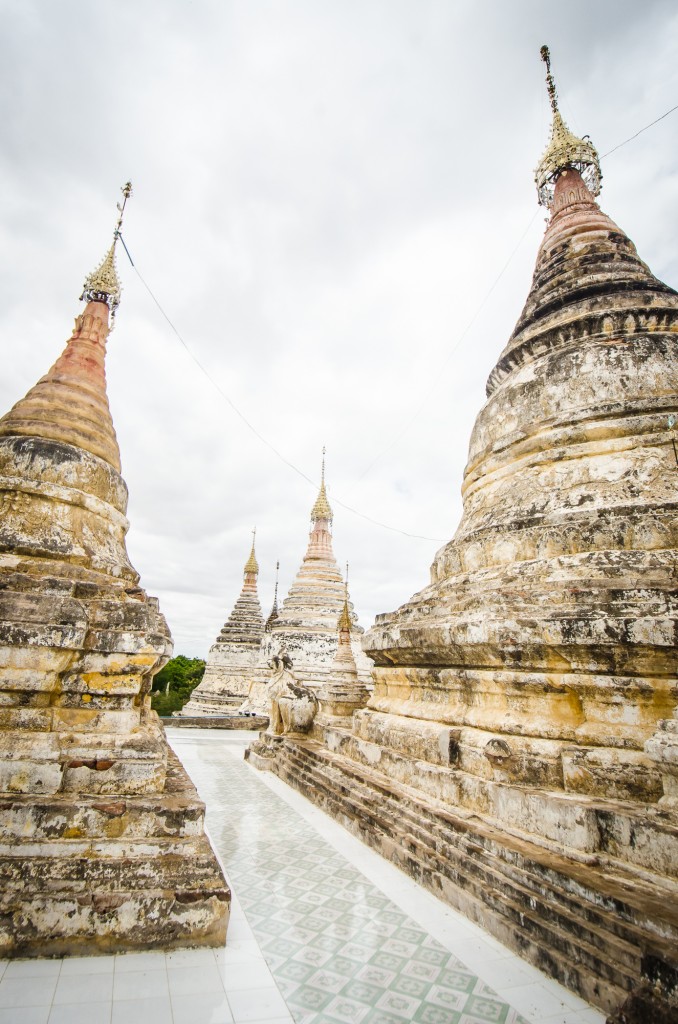 The bright, white stupas from across the road had caught my attention early on as the contrast and colour was very different from everything that I had seen before. There was a line of Palmyra Palms (
Borassus flabellifer
) lining the front of the temple and just behind them was a wooden veranda and walkway that lead up to the pagoda.As I walked from the walkway onto the raised platform, I felt that the white marble tiles were cool under my bare feet - a sharp contrast to the heat of the sun that was now high in the sky. The impressive stupas that were guarded by 'chinthe', the half-lion and half dragon from Hindu-Buddhist mythology, now towered over me. I walked around them and towards the rear end of the platform taking in the wonderful vista of temples before me as the little bells that adorned the tips of the stupas tinkled as they swayed in the wind.The heat began to become unbearable after a while so I was forced to return to the bicycle and seek shelter. I found an area of shacks that were selling food not too far away so decided to stop by one for some Burmese amber nectar, which was
USD2 (MMK2650)
per bottle, the perfect beverage for the blistering heat!As I sat down I noticed a group of men that were sitting around a table that was piled with liquor bottles. They seemed a little rowdy at first but went quiet as soon as they noticed me. They stared at me for a while before starting up their tumultuous din once again as I helped myself to some oily peanuts that were sprinkled with sesame seeds and spices.