0
ABC Day 05 - Banthanti to Chomrong
The suspension bridge that crossed the Kyumun Khola was located 4.5 kilometres in, and the elevated vantage point from the stairs looking back across the valley afforded me views of the stepped fields of barley that I had just walked through. The steep stairwell led to Ghurjung primary school and the Shangri-La tea garden shortly after. The stairwell would cycle between short ascents and level sections all the way until Dhiklyo Danda, located two kilometres beyond the suspension bridge.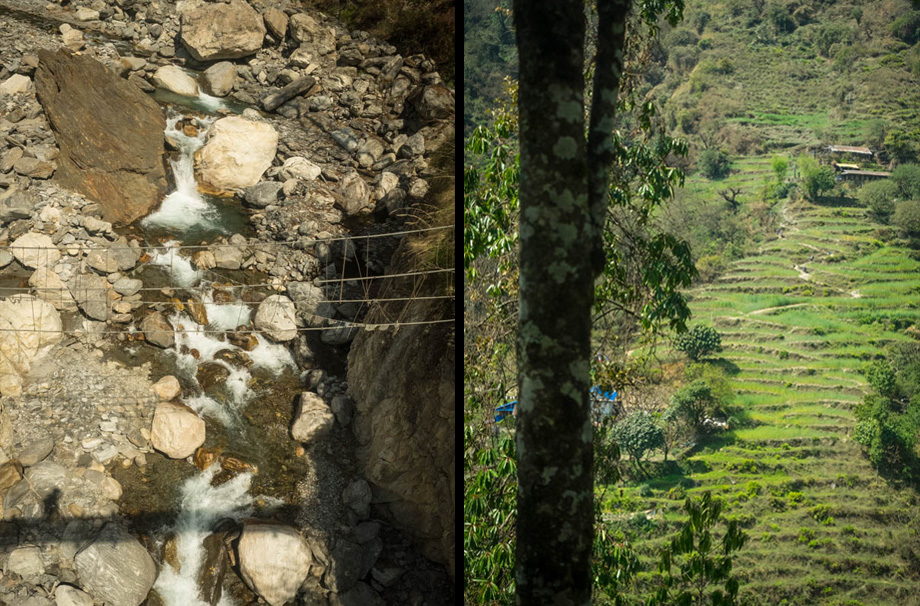 Kyumun Khola suspension bridge; stepped fields of barley.
The trail branched off at the Hill-top Restaurant, which was located at the 7km mark. One trail continued above, whilst the other initially dropped down the slopes before running parallel to the first. I had noticed that other groups of hikers seemed to prefer the former, so I naturally chose the latter. When the wind blew, the bamboo shoots around me would rustle and the clouds that choked the horizon would occasionally part to reveal the twin spires that made up the impressive peak of Machapuchare (
elevation : 6997m
).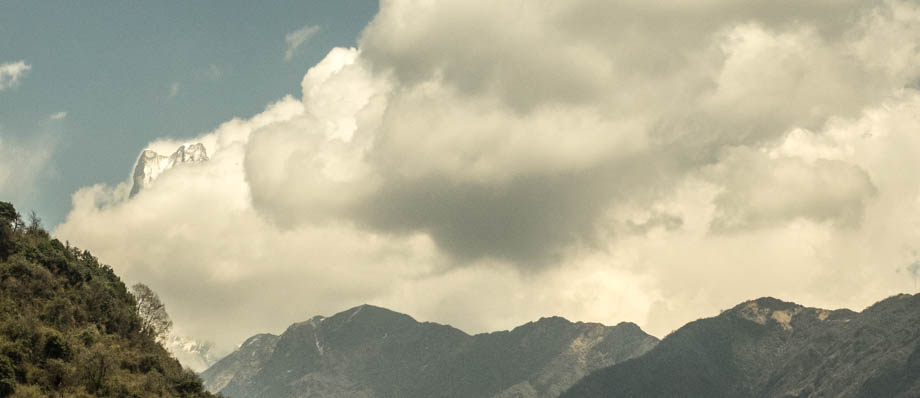 The twin peaks of Machapuchare (

elevation : 6997m

) peaking out from the dense cloud cover
The trail made its way past farms and guesthouses, as well as several junctions. The correct route was marked out with the familiar and very conspicuous blue and white lines that indicated a secondary route of the
'New Annapurna Trekking Trails' (NATT)
. It was 13:00 by the time I reached the Lower Chomrong (
elevation : 2170m
) junction. The branch to the left continued up to the rest of Chomrong and onwards to ABC; whilst the right branch descended down to Jhinnu Danda (
elevation : 1750m
) and its hotsprings, and was the way that I would be taking on the
final day
of my trip.I eventually decided to stay at Fishtail Guesthouse, which had electrical sockets in the room (
NPR400
) that allowed me to charge all my devices with no additional 'charge'. I also treated myself to a hot shower (
NPR100
) before my dhal bhat dinner (
NPR480
).
Looks like a storm is looming! This shot was taken from Chomrong shortly after sunset.
Suunto Movescount Stats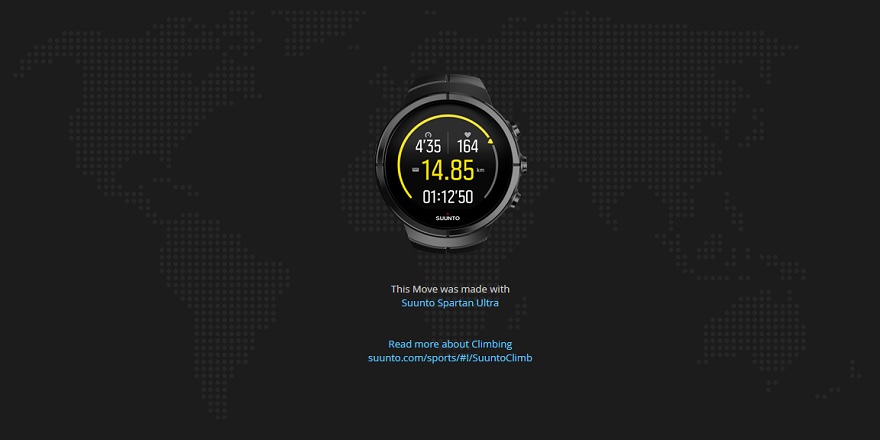 Download file:
Annapurna Base Camp - Day 5.gpx