0
ABC Day 07 - Bamboo to Deurali
Crossing the Tree Line
By now the foliage and terrain had changed from dense forest to sub-alpine boulder-fields. The treeline was also fairly evident as I looked across at the steep walls on the other side of the valley. It was perhaps a hundred metres or so higher than where I was, and was a stark delineation between the forest and the alpine shrubbery above. The trail continued to ascend, and crossed multiple waterfalls in the process. The strangely-shaped rosettes of the panicled poppy plant
(

Meconopsis paniculata

)
were ubiquitous here, and consisted of only the layered basal leaves, but would in the coming few months sprout a flowering central stalk that can at times reach 2 metres high. Eventually, blue rooves were seen in the distance as the trail made its final approach to Deurali (
elevation : 3200 m
).
Deurali seen in the distance.

Hover the cursor over the image to pile on the snow!
I reached Deurali just before 13:00. All the private rooms had been completely booked out, but reaching that early gave me first pick of the beds in the dorm of the Shangri-La Guesthouse. The people around Deurali did not seem too friendly and just curtly shook their head or waved me away when they found out that I was alone and was in search for a room. As such, I didn't feel too inclined to spend more time around these people than I had to and was very tempted to just leave my backpack and to head up to
Machapuchare Base Camp
(
elevation : 3700 m
) and
Annapurna Base Camp
(
elevation : 4130 m
) with just a daypack. I estimated that it would take me about 3 hours to get to ABC and another two to return to Deurali, which would mean that I would be able to return before sunset. It had however been raining in the afternoons over the last few days, so I decided to just stay put and to just go along with the original plan.
Gandharba Chuli (

elevation : 6248 m

)
I instead made my way out of the lodge to bask in the warm sunlight for a while, and to just admire the views and the sheer grandeur of the cliff faces that surrounded me. I was also left in awe of the powerful corrosive force of the river that raged below and marveled at how it had managed to carve out such a deep valley over time. Clouds loomed over and obscured mighty Machapuchare (
elevation : 6997 m
), whilst Himalayan pikas
(

Ochotona roylei

)
bounded around below and crows
(

Corvus sp.

)
cawed as they circled around in the convection currents up above. I have always found that there is something deeply spiritual about tranquil mountain views, and the hours that I spent just gazing out into the distance had left me incredibly content.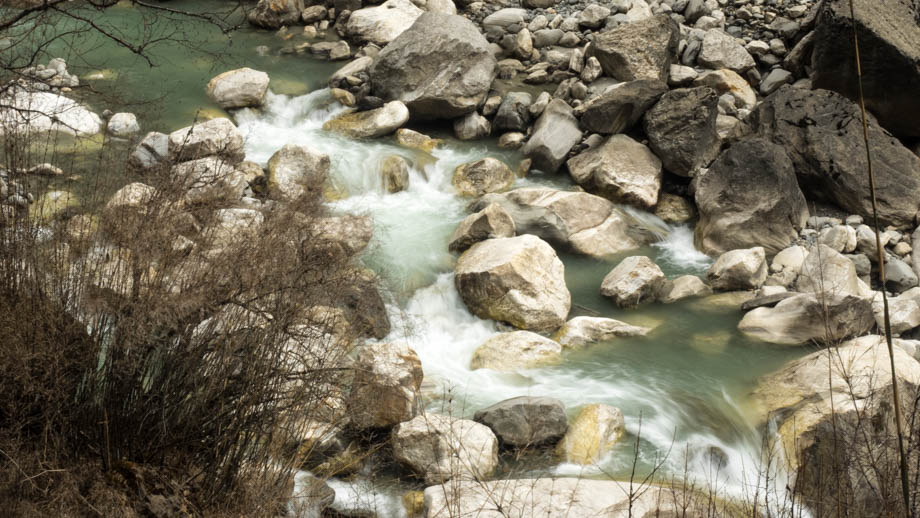 The crashing rapids of the Modi Khola
The dormitory bed cost
NPR180
, and dhalbhat and hot lemon cost
NPR590
and
NPR90
respectively.
Suunto Movescount Stats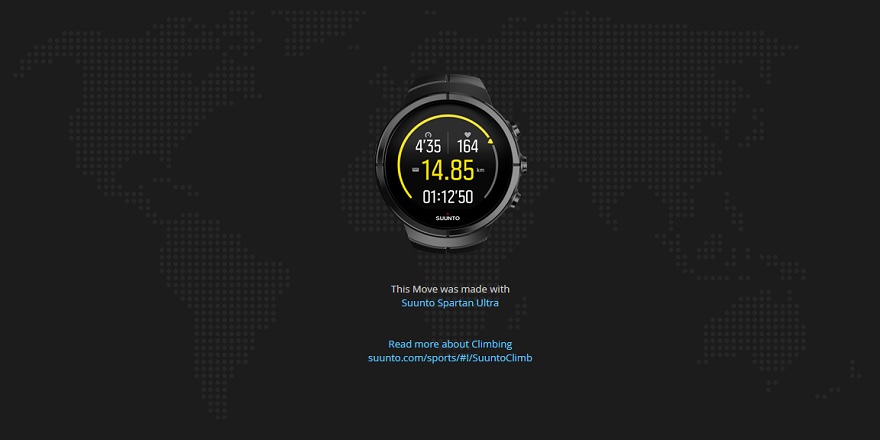 Download GPX file here (right click and save link as)