0
EBC Day 10 – Dingbouche to Lobouche
Onwards to Dughla

I left Dingboche
(
elevation : 4530 m
- I stayed in 'lower' Dingboche though at an elevation closer to
4300m
) that morning completely enraptured after having watched the glorious sunrise crawl slowly down the face of Ama Dablam (
elevation : 6812 m
). The early part of the trek to Lobuche was pretty straightforward, with barely any elevation gain until reaching Dughla for lunch, which bode well for a few of the members of Sophie's group - one not feeling too well with a bad cough and a headache, and another with a swollen ankle.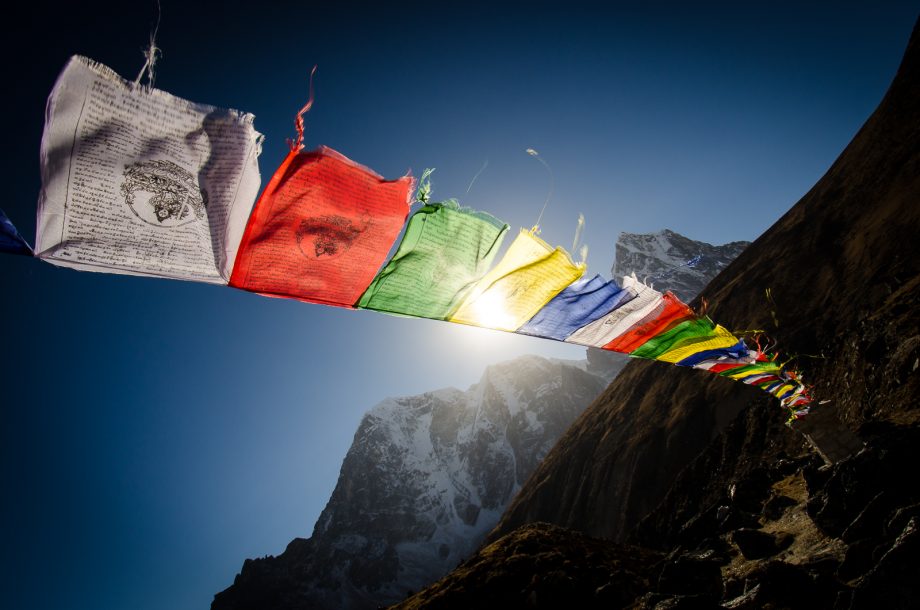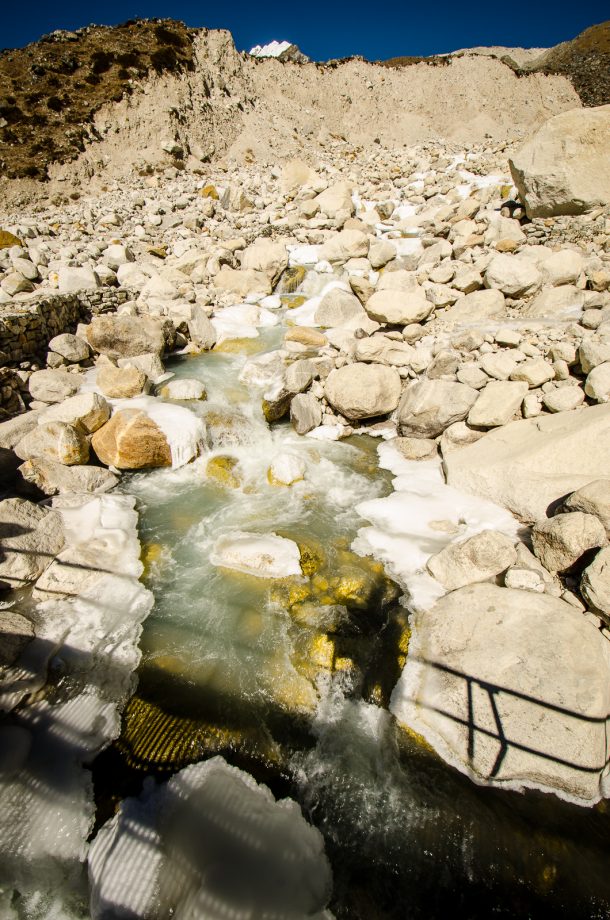 The terrain started off a little steep, climbing its way up the hill to a chorten and then descending down to flat swaths of dry grass that were filled with yaks
(

Bos grunniens

)
that were kicking up the dry dust as they slowly made their way across the valley. As the trail lead its way to Dughla, the white-tipped mountains enclosed the valley with the town of Periche tightly nestled in below. The feeling of insignificance (that was now starting to become all-too-familiar) hit me once again as I gazed up at the wall of mountains that rose above us, realising that we were all just tiny dots lost in the vastness of the mountainscape. As I approached Dughla, Tabuche Peak (
elevation : 6495 m
) loomed to the left - a peak that I would later return to and get to know a little better on the way across to the Chola Pass. Dughla (
elevation : 4620 m
) itself lay at the end of the terminal moraine of the Khumbu glacier on the other side of a stream
of icy melt-water that trickled out from the base of the glacier, melt-water that would eventually merge with the churning river lower down in the valley. I found to my surprise that this tiny 'village'
only consisted of a solitary building, the Yak Lodge, that was bristling with customers, and was the only place where I could purchase food. I ended up stopping here with the others for some dhal bhat (
NPR550
). As we all sat eating lunch, we noticed that Razlan's condition had worsened since that morning and so Binod decided that he and Razlan would stay in Dughla for an hour or so to see if some rest would help his condition. The rest of us geared up and made our way back to the trail.
Suunto Movescount Stats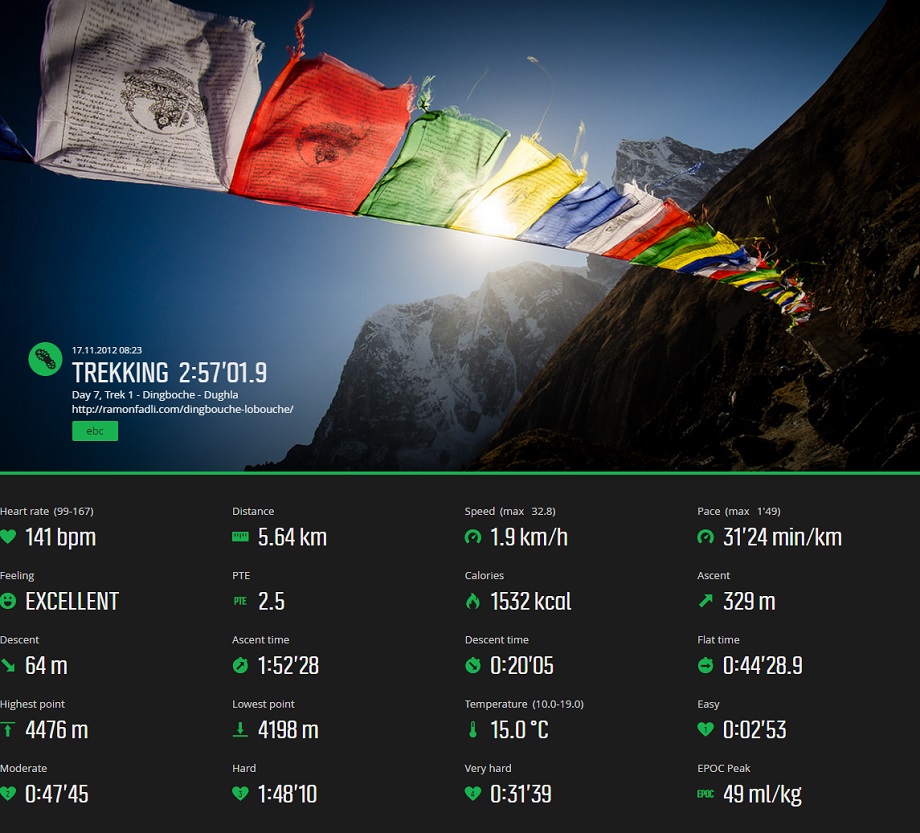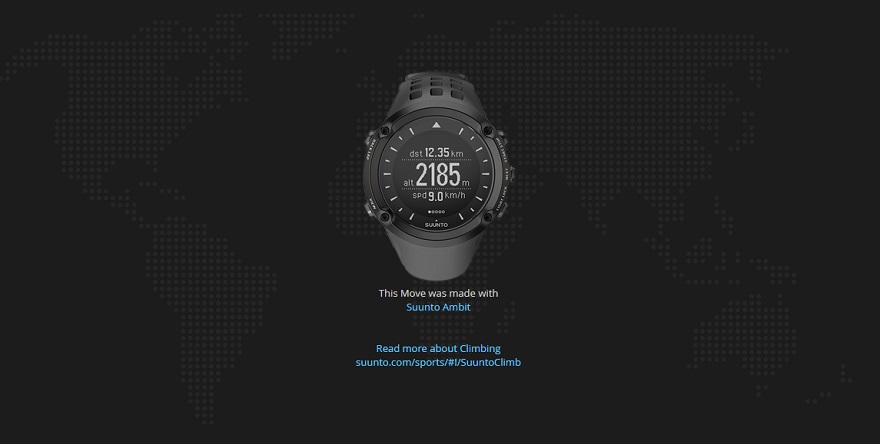 Download GPX file here (right click and save link as)