0
GBB (CUS Connection) - Day 2
Huhuhu
There were plenty of river crossings as we ascended all the way to '
Checkpoint Tin
', approximately 6.4 km in. By then the rain had stopped and a heavy mist had wafted down from above. The pace slowed considerably as we stumbled over and around a multitude of moss-covered tree trunks that blocked the trail. Harvestmen
(

Order: Opiliones

)
could occasionally be seen scuttling about and sandflies
(Subfamily : Phlebotominae)
were plentiful here, their presence becoming all the more noticeable each and every time we slowed down. We then entered a part of the jungle where the canopy was quite dense and the sunlight struggled to penetrate through. Our surroundings were quite overgrown and the light seemed to diminish around us. Loose swarms of mosquitoes
(Family : Culicidae)
hovered around us which kept us moving forward. Shortly after, we spotted a camouflaged ambush predator hiding amongst a pile of dead leaves--a Malayan horned frog
(

Megophrys nasuta

)
(Malay : Katak bertanduk). This frog lives in damp and cool submontane rainforests where leaf litter is rife, and uses its triangular skin projections and skin tone to blend into the leaves. I waited for a while to hear its call, since they tend to call in the late afternoon or when it rains, but the frog sat there silently and just stared at me.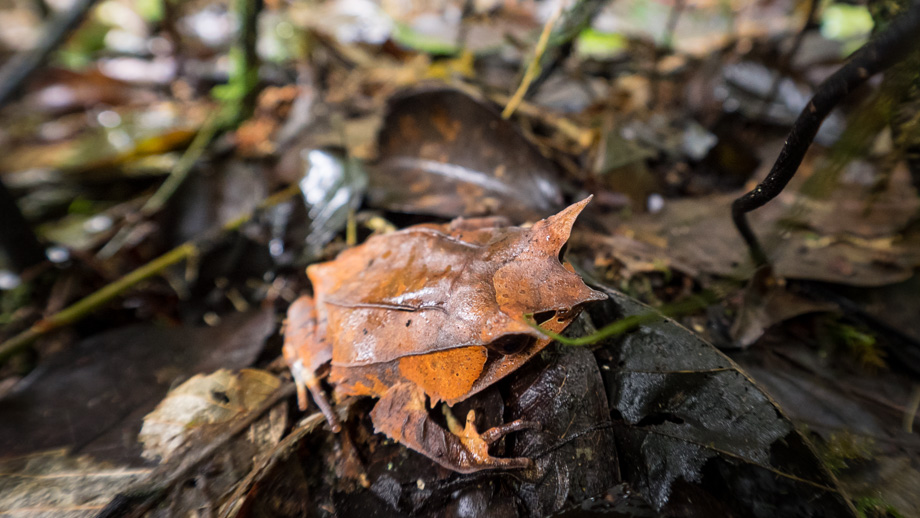 Malayan horned frog (

Megophrys nasuta

)
The next section was an extremely muddy climb for at least an hour or so. The terrain was muddy as it had started to rain once again and the incline was so steep that we were reduced to crawling on our hands and knees. There was not much to hold on to and it seemed as if every two small steps up would be followed by one sliding step back down. By the time we reached a plateau of sorts that afforded us a short reprieve, the rain was very heavy and our pants were covered in mud. We had covered less than 9 kilometres that day as our journey had been hindered by an array of different obstacles: unabating rain, muddy slopes, an overgrown trail, and tree trunks that blocked our path. The next session also involved a steep climb and since the plateau that we were on turned out to be a campsite called '
Huhuhu Camp
', a decision was made to stop there for the day and to just set up camp.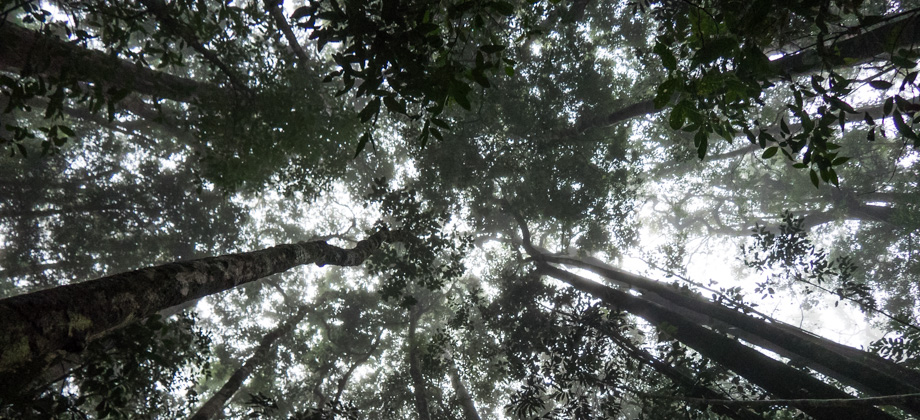 The canopy above Huhuhu Camp
Suunto Movescount Stats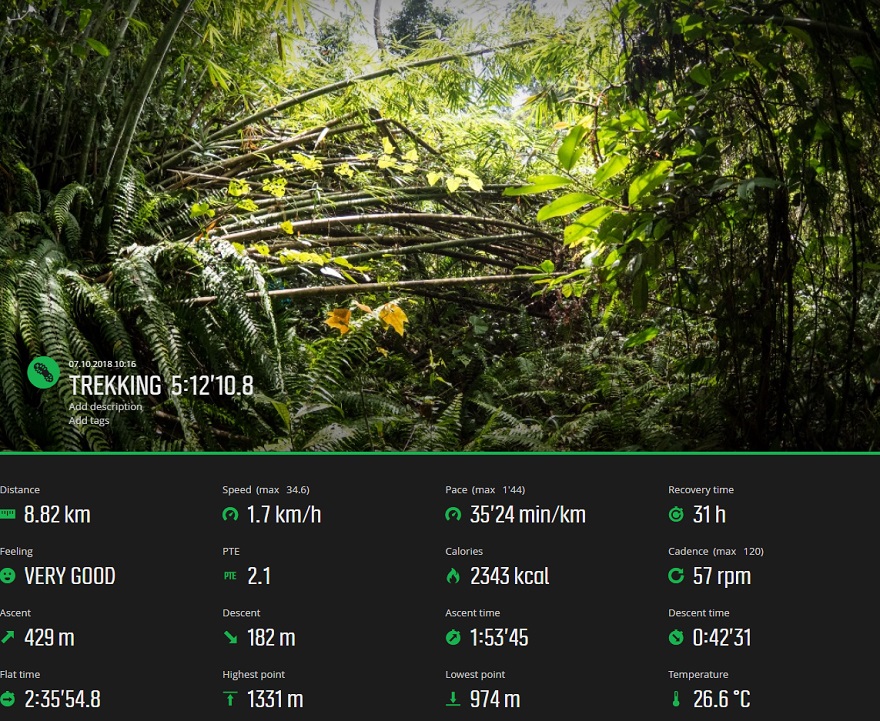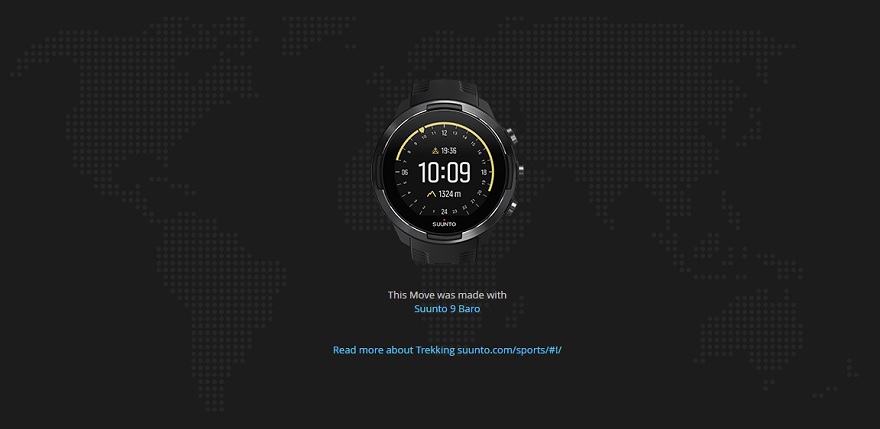 Download GPX file here (right click and save link as)