0
ABC Day 03 - Ulleri to Ghorepani
The Rhododendron Forest
The next section was more of a gentle stroll. We had been following the much slower pace of the children, but I did not mind at all as the surroundings had left my senses completely abuzz. In the distance, red tufts of 'laliguras', or rhododendrons
(

Rhododendron arboreum

)
, peeked out through the canopy, each tuft containing 32 flowers with 12 droopy leaves below them; whilst much closer down, the tiny beansprout-like stalks of sporangia emerged above the beds of moss on the tree trunks. The sunlight that penetrated the canopy above cast patterns of shadows on the rocky steps, and the cool breeze was interspersed with these warm sunny patches. Chirping birds flitted about from branch to branch, but it was fairly hard to see the birds for the trees; and in the background, the rustling sounds of the river cascades could be heard to our right, completing the whole experience.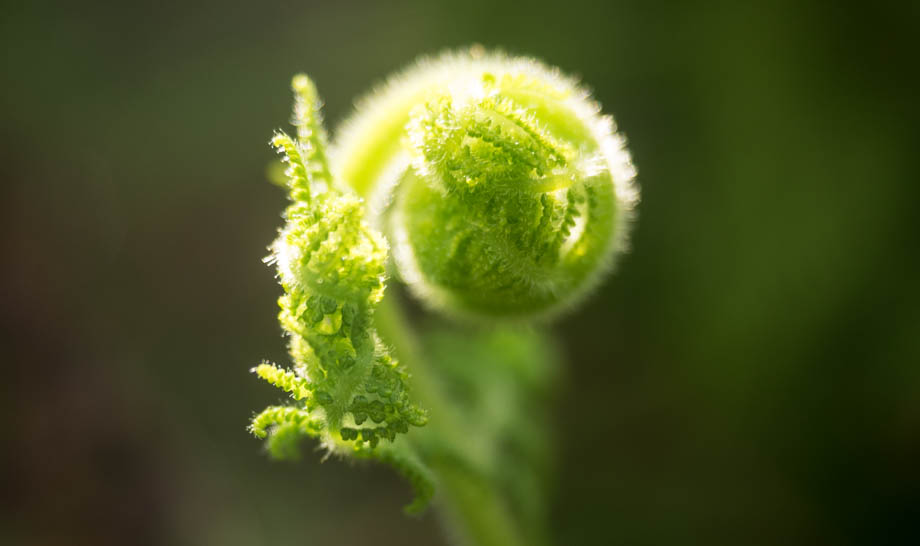 Circinate vernation of a fern's frond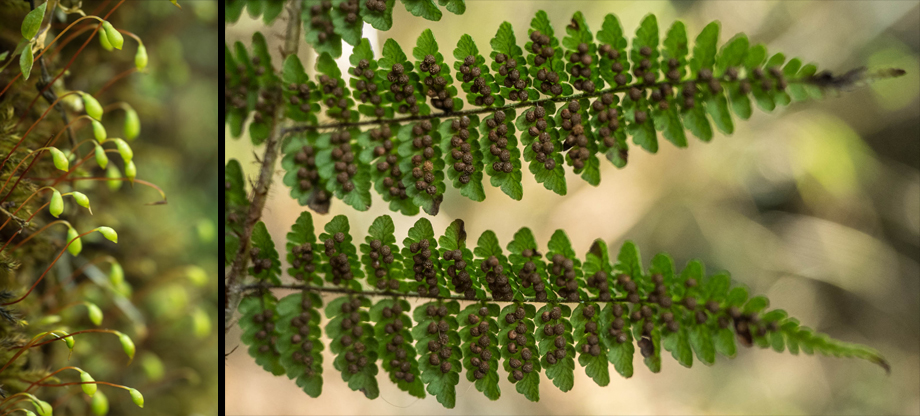 The sporangia of moss on the left; and of fern on the right
A couple of kilometres in (3.3 to be exact), the trail gradually descended down to a gorgeous waterfall and its enchanting pool of glistening water that was marked with a few cairns. There was a bridge right after, where the trail continued on by looping over to the right. Rhododendrons
(

Rhododendron arboreum

)
were also abundant here, the prolific trees leaving the canopy awash in red, as were tiny seven-spot ladybird beetles
(

Coccinella septempunctata

)
all over the rocks beneath our feet. We were right smack in the middle of the world's largest rhododendron forest, which was quite apt considering that I was wearing the t-shirt from the TAROH (
The Annual Rhododendron Hike
) event that took place at
Mount Tok Nenek
just the year before.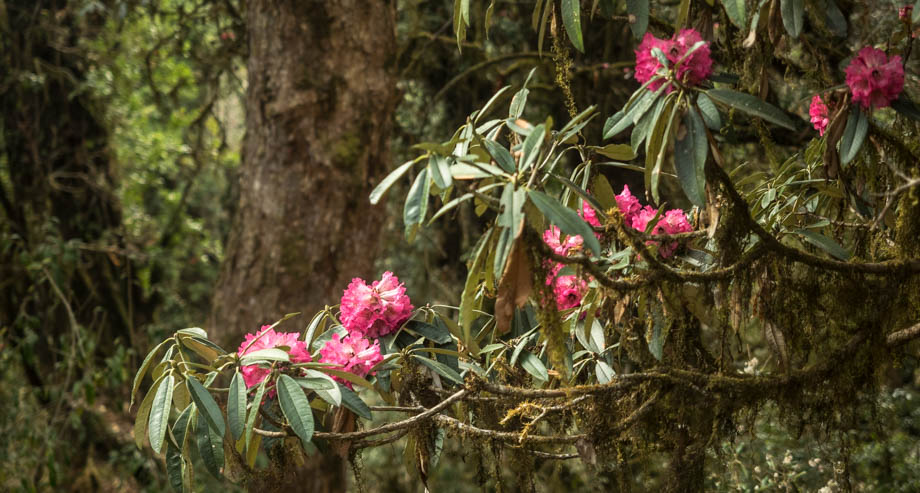 Tree rhododendrons (

Rhododendron arboreum

)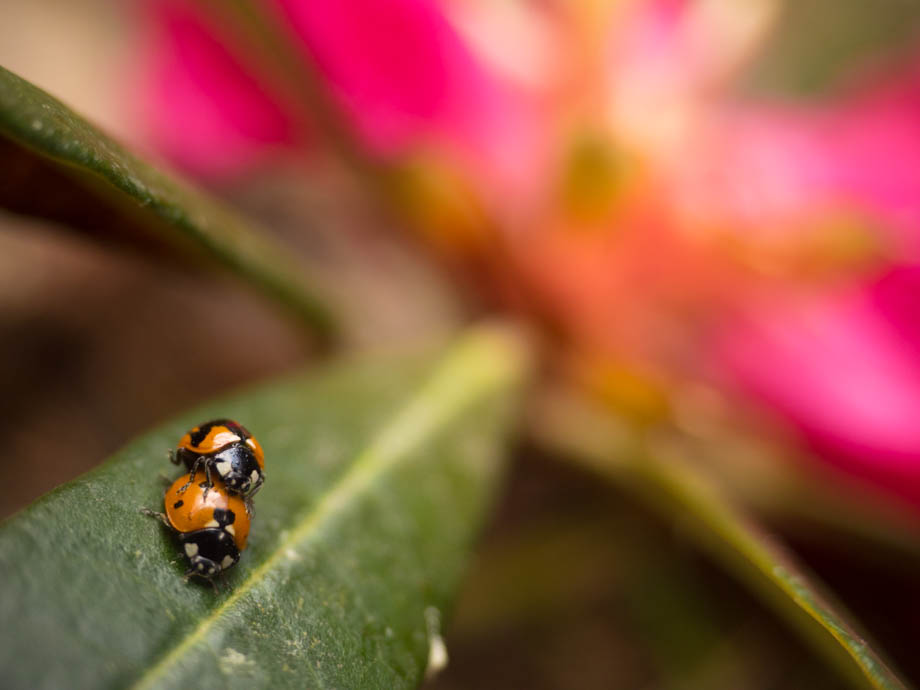 Seven-spot ladybird beetles (

Coccinella septempunctata

) having some fun!
The gentle walk continued on with most of it going downhill. The path was very well-trodden here, and at parts, the erosion left it almost tunnel-like; the canopy was still a blur of pinkish-red, and the soft green moss and ferns still lined the sides of the trail. We eventually reached Nangathanti (
elevation : 2430 m
), approximately 4 kilometres in. The river that ran to our left lay next to multiple guesthouses, so we decided to stop for a short rest and some hot lemon (
NPR60
).