0
ACT Day 14 - Ranipauwa to Kagbeni

The beautiful image of the tiny hamlet of Tiri (
elevation : 2800m
)
had left such an impression on us, that it had practically been etched into the back of our minds. There was a fair amount of sunlight still left as we dropped our heavy backpacks on the floor of the lodge, and since Tiri was located only 30 minutes or so north, we decided to pack our daypacks and make our way back out to the street.Tiri used to be off-limits to hikers that did not have a
USD500
permit
to enter Upper Mustang, but in recent years that restriction was lifted. Hikers are now allowed to visit the hamlet, but just as long as they do not stay overnight. This gives Tiri a certain mystique, and it made us even more determined to reach the 'Gateway to Upper Mustang' before the sun set.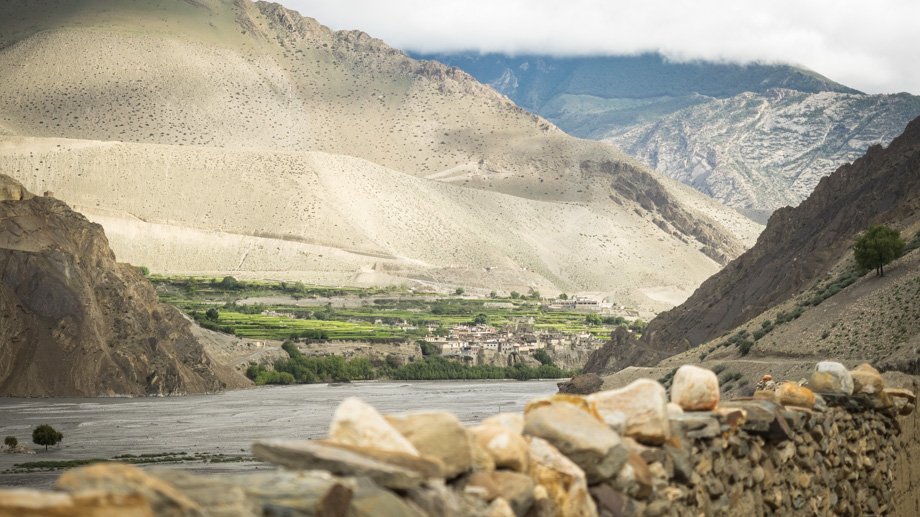 Looking back to Kagbeni
We ventured out to the suspension bridge on the south-western side of Kagbeni, and were a little taken aback when we saw the sheer condition that the bridge was in. The entire bridge was tilted at a slight angle, which forced us to walk on its upper edge; the flag-festooned fencing that lined the sides was completely twisted and mangled; and the western end of the bridge was partially covered in a landslide. The fact that some makeshift repairs had been made in the form of a few sticks that had been tied together did not restore our confidence in the bridge in the slightest!From there, we made a right turn after the river crossing and followed the trail north. Scree littered the path alongside evidence of previous landslides, and to our immediate right lay the gushing, grey water of the Kali Gandaki that was being channeled down what was basically the remnants of a massive, ancient glacial moraine. The ferocious water that we had crossed over just as we left Kagbeni, became more and more calm as we made our way northwards and as the river widened out. We were moving in a direction opposite that of the flow of the river, but so was the strong winds--they gusted up the valley in an almost rhythmic cycle, and sent river water spraying into the air in the process.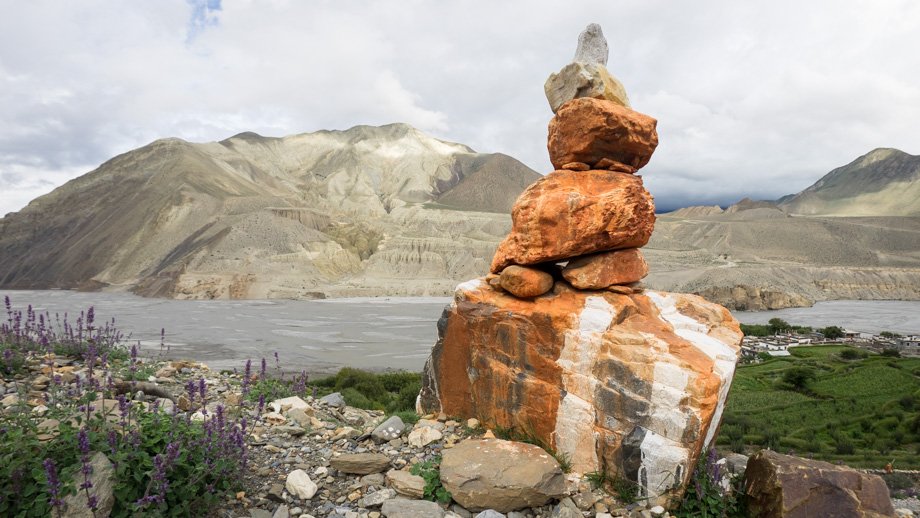 A cairn in the colours of Mustang
We passed apple and peach orchards, that were lined with bamboo-shoots, just before reaching the hamlet of Tiri. There was not much time left at this point, so all we could do was make our way to the Samdu Choeden Gompa, and then turn back shortly after. The road north from there led to Lo Manthang, and venturing beyond that point required a permit. The light had also begun to fade as the sun set behind the western hills, and storm clouds had begun to amass far off to the east. The entire situation made me realise then that the entire journey was drawing to an end.We walked back slowly to Kagbeni, at first a little dispirited, but soon after, thoughts of the delicious dhal bhat (
NPR450
) meal that lay in wait completely took over. It is true what they say, "Let food be thy medicine and medicine be thy food."*Alone once again: Day 9/14
Suunto Movescount Stats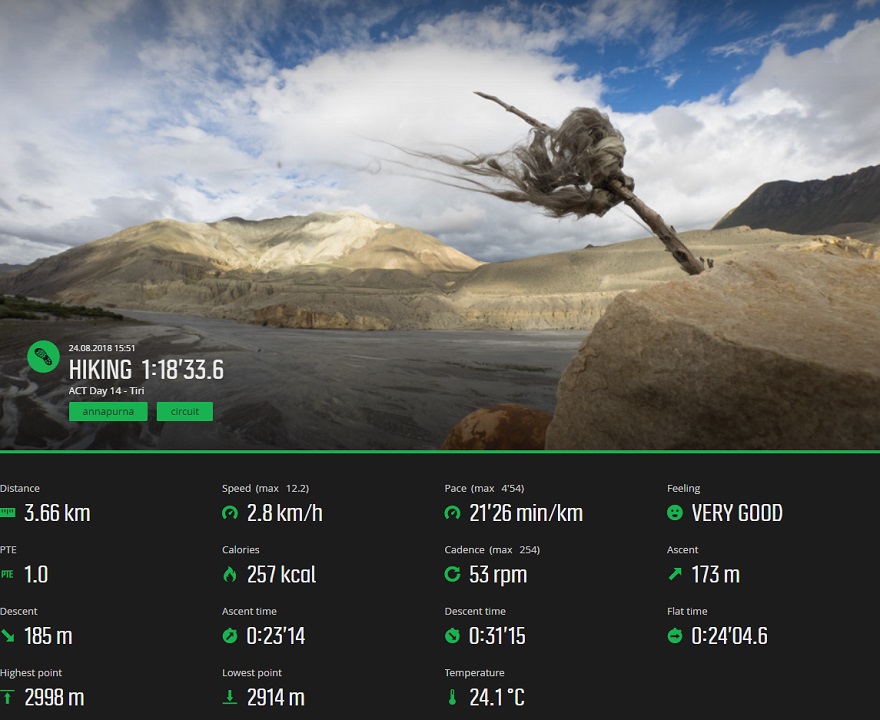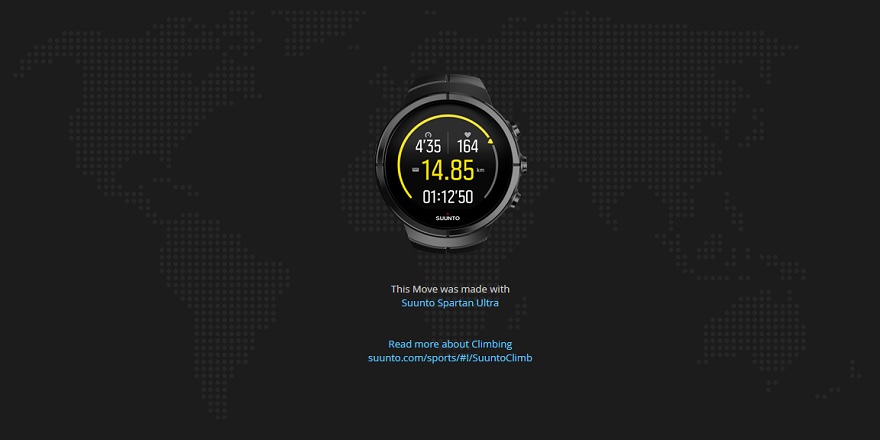 Download file:
Annapurna Circuit - Day 14 Tiri.gpx