ACT Day 07 - Route to Kang La
Around half way up to Kang La Pass (
elevation : 5306m
), which was just over four kilometres into the day's trail and
4300m
above sea level, we descended into a small shoulder before ascending almost immediately after to a large stone marker that was next to a water refill point. Just beyond lay a grassy landing that overlooked the marvelous vista of the valley and so we stopped there for a while to admire the views. Behind us, dark and ominous rain clouds began to gather and shrouded the trail that led to the pass from view. We had already made it half way and had ascended almost 700 metres so we were fairly satisfied, and so began to make our way back down to Ngawal
(
elevation : 3660m
) shortly after.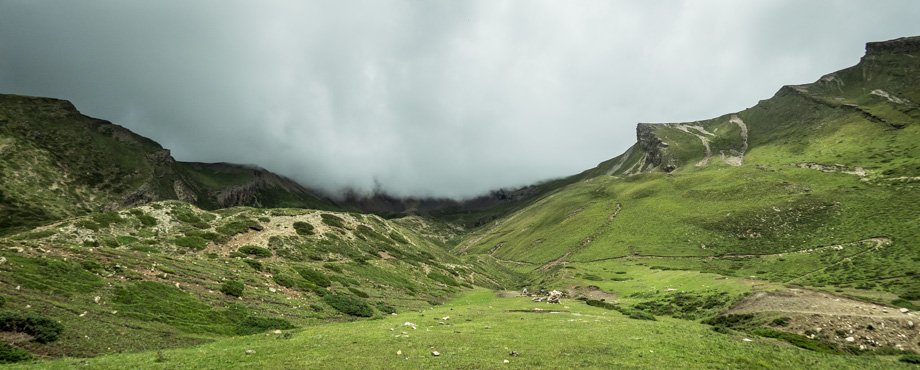 The trail to Kang La Pass (

elevation : 5306m

),
We decided to try different paths on the descent instead of sticking to the main trail, so veered away from the path that led back to the cave once we reached the blue and white trail marker. We continued along a wide crumbly trail that soon appeared to turn back towards the stairwell. Instead of joining the stairwell however, the trail entered a pine forest instead, which I felt was significantly better. The pine-needle-covered heath was soft underfoot and the dense canopy of trees kept us shaded from the midday sun. The pine forest did not last for very long unfortunately, as the path eventually veered back in and met the flag-festooned stairwell once again. The clouds still completely obscured the peaks, so all we could do was to descend the stairwell and head back to Himalaya Hotel for our first guesthouse lunch of the trip, which was fried macaroni (
NPR450
/2).**
We were alone once again as we ate dinner (dhal bhat,

NPR500

), as the other two hikers had left the lodge earlier that day. That made it the 6th day out of 8 days so far where there were no other guests in the guesthouse.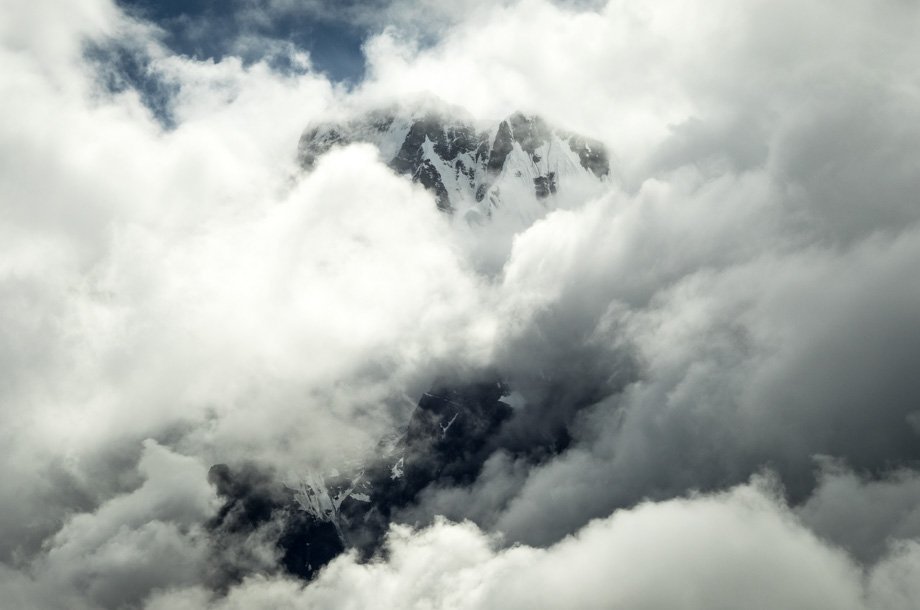 Suunto Movescount Stats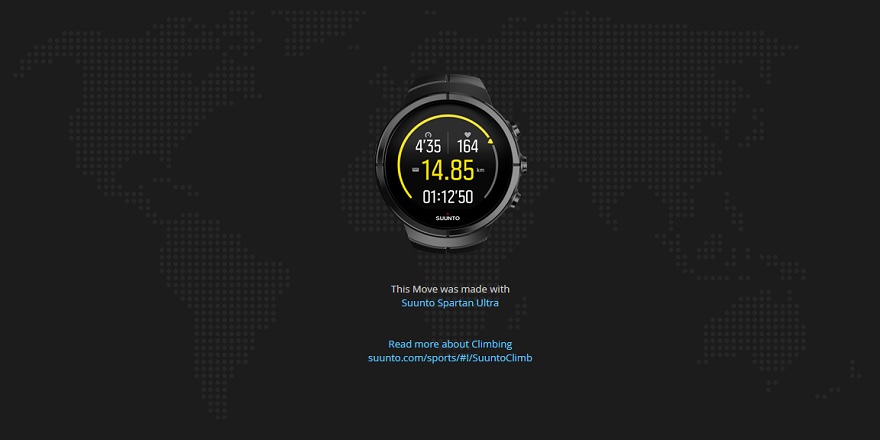 Download file:
Annapurna Circuit - Day 7.gpx