0
ACT Day 04 - Danakyu to Thanchok
Almost three kilometres into the trail, we came across a suspension bridge that crossed a river. The dog turned around and walked back at this point as it refused to cross due to the gaps in the bridge. We however, crossed over and had our lunch, which was strips of tibetan bread that were dipped in a jar of peanut butter. There were no signs on the other side of the bridge except for a pile of stones that were in the middle of the right branch of the trail. The pile of stones appeared to be a barricade of some sort to prevent people from going in that direction, or so I thought at the time. Because of that, we turned left instead and began to explore the other side.The path led to what looked like a funeral pyre, which was a stone structure of sorts with a depression in the middle that was lined with a grill, and that had an opening in the roof to let fumes escape. The trails from there just seemed to disappear as they were so overgrown. There were plenty of ferns around, most of which had rows of either straight bars or round spheres of sporangia that lined their undersides. Cicada exoskeletons (
Family : Cicadidae
) were also ubiquitous--I counted five in just one spot!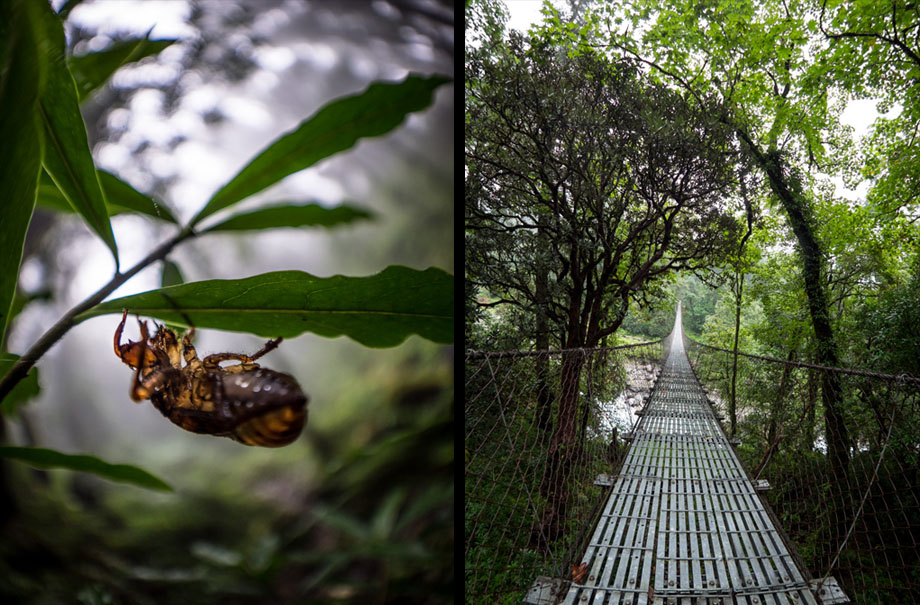 Cicada exuviae, or abandoned exoskeleton (Family : Cicadidae); the bridge
With overgrown trails and a 'blocked' path, our only other choice was to turn around and to walk back across the suspension bridge. I had thought at the time that the river we had crossed was the Marsyangdi, but it actually turned out to be the Syarkyu Khola. Thinking that it was the Marsyangdi meant that crossing the bridge would have led to the village of Lata Marang; and since the bridge had markers, I figured that the trail to Lata Marang that was supposedly still under construction had been completed. Based on that line of thinking, going back across the bridge and following the trail that continued on into the forest should have led straight to the village of Timang.After crossing the bridge, we turned right and continued along the wide path. Soon after, we reached another bridge that was made up of three tree trunks that crossed a waterfall. The logs were so unbelievably slippery that we were forced to cross underneath instead, and we got our shoes completely soaked in the process. After a while, we eventually realised that something was wrong as we had gained way too much elevation in too short a time (we were closing in on 2700m), and so we turned back around once again and made our way back to the suspension bridge.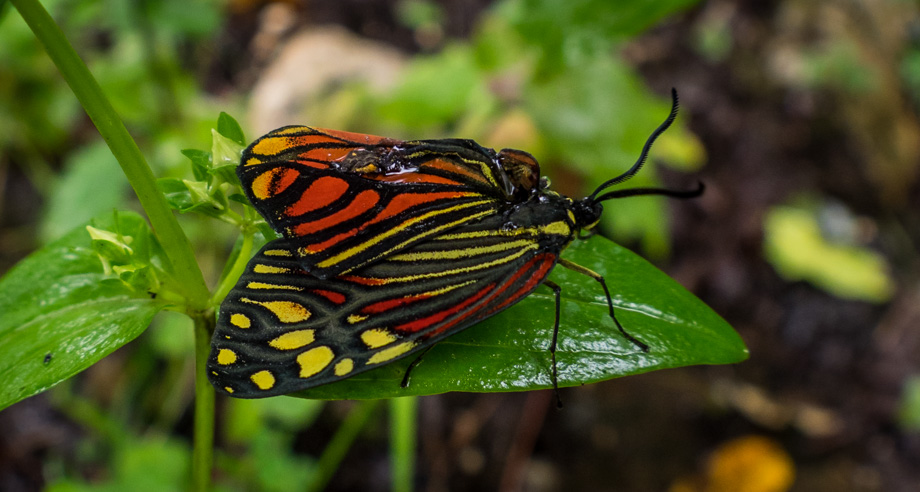 An injured common tiger moth (
Campylotes histrionicus
)
I realised then that the 'barricade' that we had come across was supposed to be a cairn. This was a good example of why the
incorrect or unnecessary building of cairns
is considered a highly irresponsible act. Building a large one right in the middle of a path however is completely impetuous and reckless. We were tired and frustrated by then, but the only thing we could do was to just carry on. We turned right, and past the so-called cairn, and continued to follow the trail north-east. The treeline began to thin fairly quickly after that, and soon after, we came upon the anachronistic cobbled walkway that led past the village of Timang
(
elevation : 2650m
).The mist descended upon us once again and all the sounds around us seemed to cease except for the faint sounds of the Marsyangdi river to our right. By now, we were walking along the road once again, and the featureless mud under our feet and the complete absence of scenery due to the whiteout left this final stretch completely dull and mundane. We eventually came upon yet another bridge, and a short climb up the slope that lay just after led straight to the village of Thanchok
(
elevation : 2660m
). We were famished by then, and so stopped at Himalaya Hotel for the day for a scrumptious meal of dhal bhat (
NPR550
).
Suunto Movescount Stats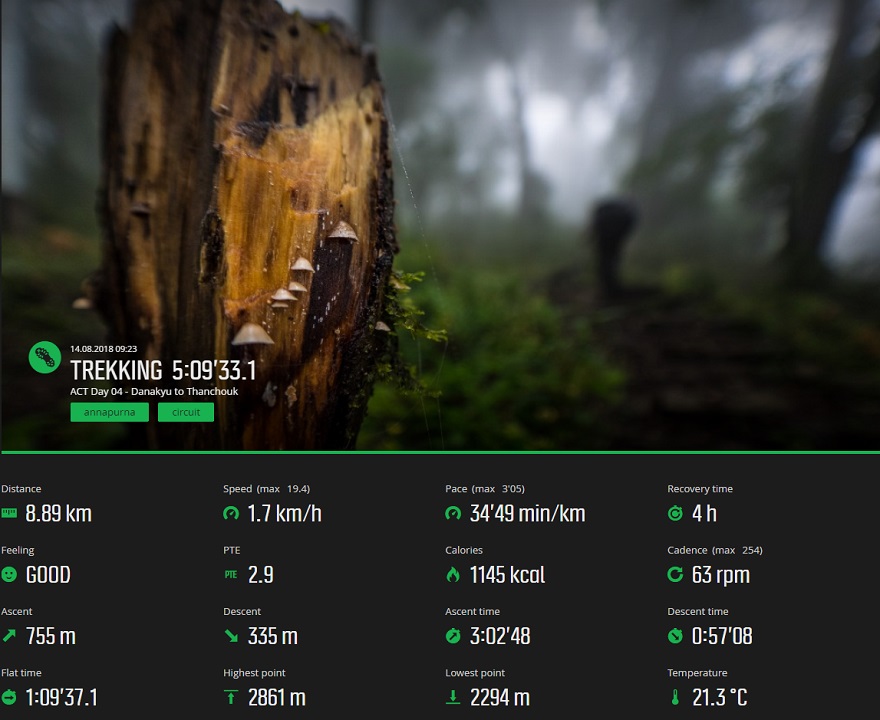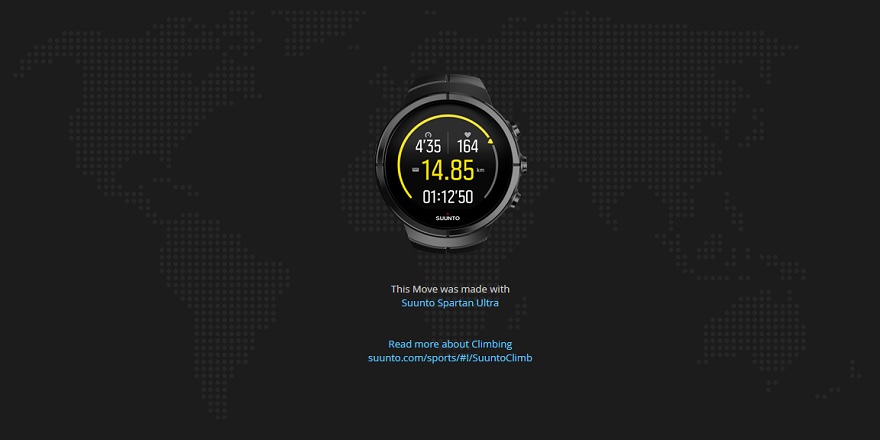 Download file:
Annapurna Circuit - Day 4.gpx