0
Yangshuo Day 06 – Xingping
The view from the other side was nothing short of spectacular. This vantage point looked out to the west instead, which would make it perfect when the sun sets. In the distance, the low-lying fog hugged and swirled amongst the karst pinnacles--a real-life rendering of the classical China that is always depicted in traditional Chinese paintings (Mandarin: guóhuà, 国画). The pinnacle that took the limelight however, was none other than Gold Ingot Hill (Yuanbao Shan), the most prominent hill on the back of the 20 yuan note. The karst towers that flanked the river on the left were called the Wuzhi Hills, and, from that vantage point at least, seemed to create an impenetrable wall of limestone.Right in front lay a very flat expanse of land, a 'flatness' that stood out starkly amidst the towering pinnacles around it. The land was mostly covered in fields, with the buildings of the small town of Dahebei speckling its edge. The huge and very conspicuous oxbold curve of the Li River swept around it. Oxbold curves such as this first begin to form when the river begins to meander due to the erosion of the riverbanks, and the bend ends up becoming more and more pronounced with the passing of time.

The magnificent view of the Li River (looking west)
To get to the viewpoint, you need to head towards the antenna by clambering up and over large piles of boulders. Some of the boulders come with fairly long drops, so there is an element of risk involved. I would only recommend it if you are fairly confident both with heights and balance. One of the rocks even had a Chinese poem inscribed into it, entitled 'Laozhai Shan', which roughly went:
Go higher with every step you take, with visitors from afar that step into the clouds, Though this peak may not have any gods, you will feel heavenly nonetheless.
The 'Bird's View Pavilion'; the boulders with the 'Laozhai Shan' poem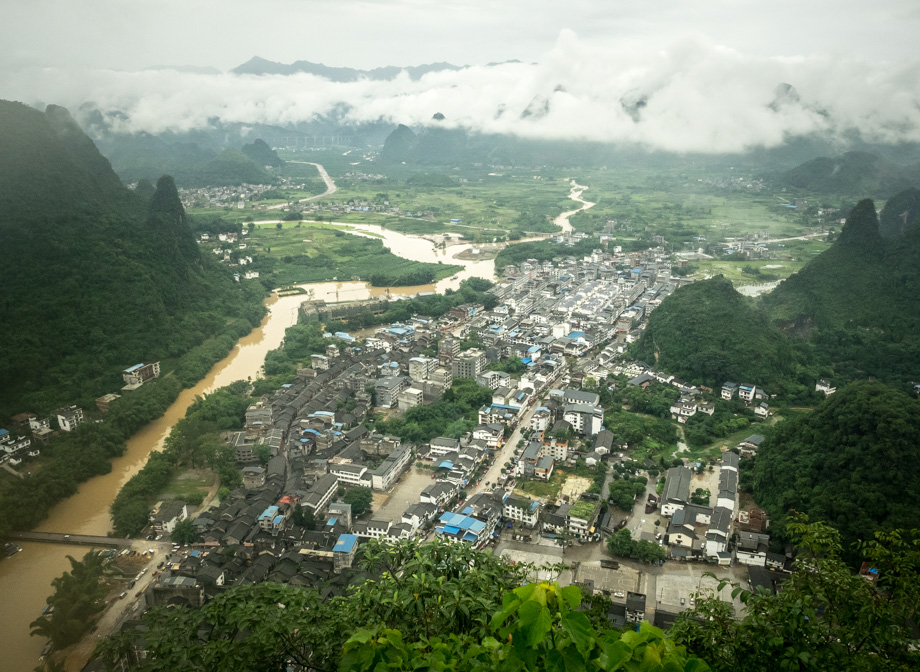 The view of the town of Xingping from the 'Bird's View Pavilion' (looking east)
It was way too early to even consider waiting for the setting sun, and the mist had begun to roll in and was starting to obscure all the views. We also had a bus to catch, so we began our descent down to the base of the hill.The bus back to Yangshuo cost
CNY10
and the stir-fry dinner (yes, once again!) cost
CNY13
.
Suunto Movescount Stats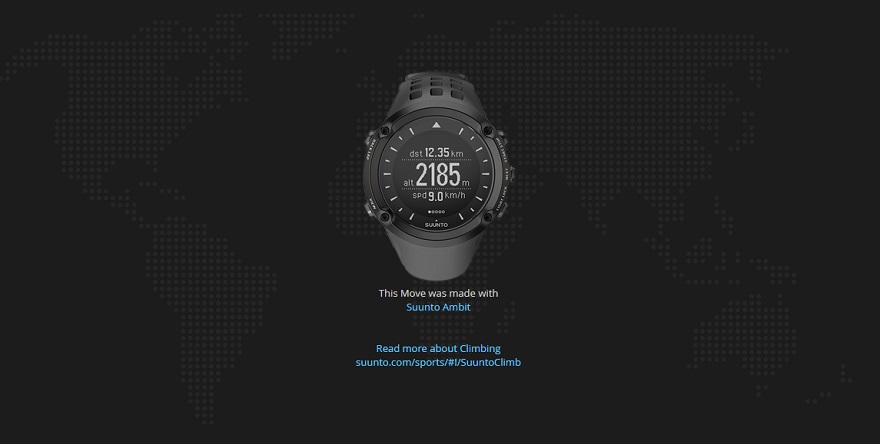 Download file:
Yangshuo - Laozhai Mountain.gpx