0
May 5, 2019
Posted by
Ramon Fadli
in
Class 5
,
Day Hike
,
Hiking
,
Ireland
,
Looped Hike
,
Mountains
,
National Parks
,
Oceanic
,
Temperate Deciduous Forests
,
Wicklow
Lugnaquilla
Descent to Glenmalure
After soaking in the magnificent views from the summit, we began to retrace our steps back to the Lugnaquilla-Cloghernagh-Corrigasleggaun junction, which was located approximately 1.5 kilometres from the summit. From the junction, we continued walking along the open slopes, but eastward towards the peak of Cloghernagh (elevation : 792m) instead. There was an alternative cairn-marked route that branched off northwards a few hundred metres past Cloghernagh's peak that descended to Art's Lough. If you do decide to take this route, there is a right turning just before the lake that will take you south and back to the road. We, on the other hand, continued walking eastward along the ridge line instead.
We came upon a precipitous cliff on our left not too long after. The trail continued alongside the edge of the cliff and became more and more eroded as we descended. Signs that had been erected next to the trail advised us to keep to the centre of the path in order to minimise further damage. The views of the Glenmalure Valley down below were absolutely magnificent from here--the sun was out in all its glory and puffy white clouds were casting rolling shadows across the valley.
The trail eventually brought us to the Zig-Zags, which was basically a switch-backing trail down the slopes of the hill. Right at the bottom of the Zig-Zags, we came across the Carrawaystick Waterfall to our right and the Carrawaystick Bridge right after. From there, it was just a short (under 3km) leisurely walk south-east back to Glenmalure Lodge.
The bottom of the Zig-Zags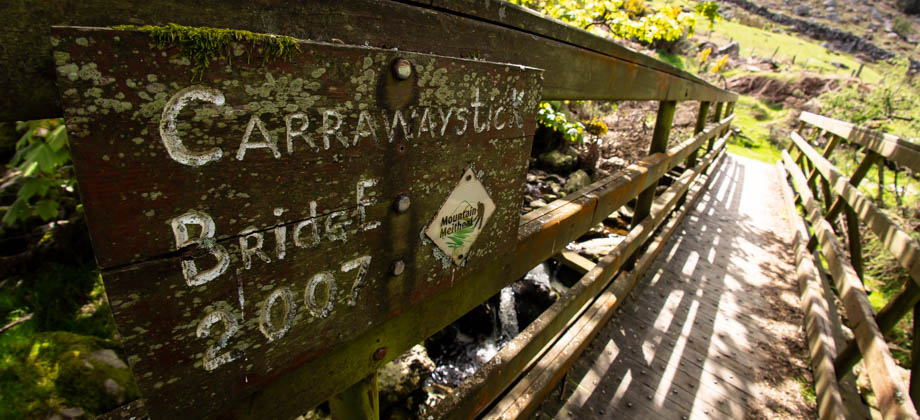 Crossing the Carrawaystick Bridge
Suunto Movescount Stats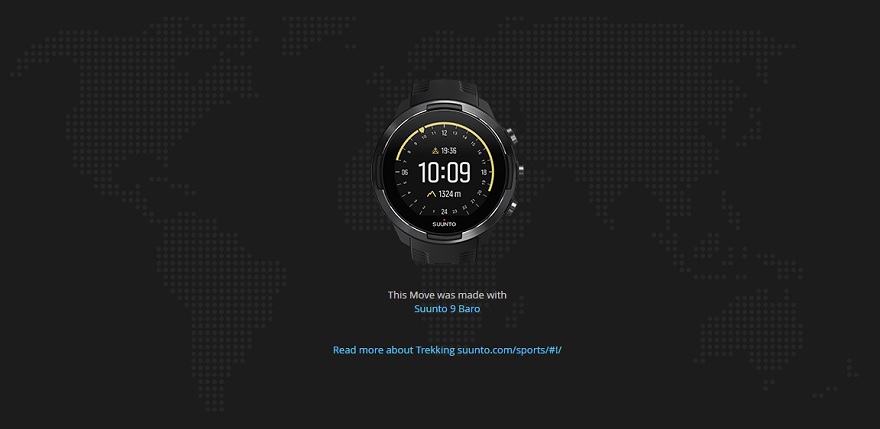 Download file:
Lugnaquilla.gpx