April 18, 2013
Posted by
Ramon Fadli
in
Budget
,
Caves
,
Caving
,
Climbing
,
Coastlines
,
IUCN Protected Category 2
,
Karsts
,
Krabi
,
Mangrove Forests
,
National Parks
,
Sunrise & Sunset
,
Thailand
,
Tropical Monsoon
Krabi Day 09 & 10 - Thaiwand Wall Cave & Sunset
Winding Down
The final day wound down with not much action with a few going to the Diamond Cave which is located just behind the eponymously named Diamond Cave Resort. The cave itself is an easy walk through which takes approximately 10-15 minutes. The paths just outside the cave were completely infested with Long-tailed macaques (Macaca fascicularis) who entertained some and frightened others.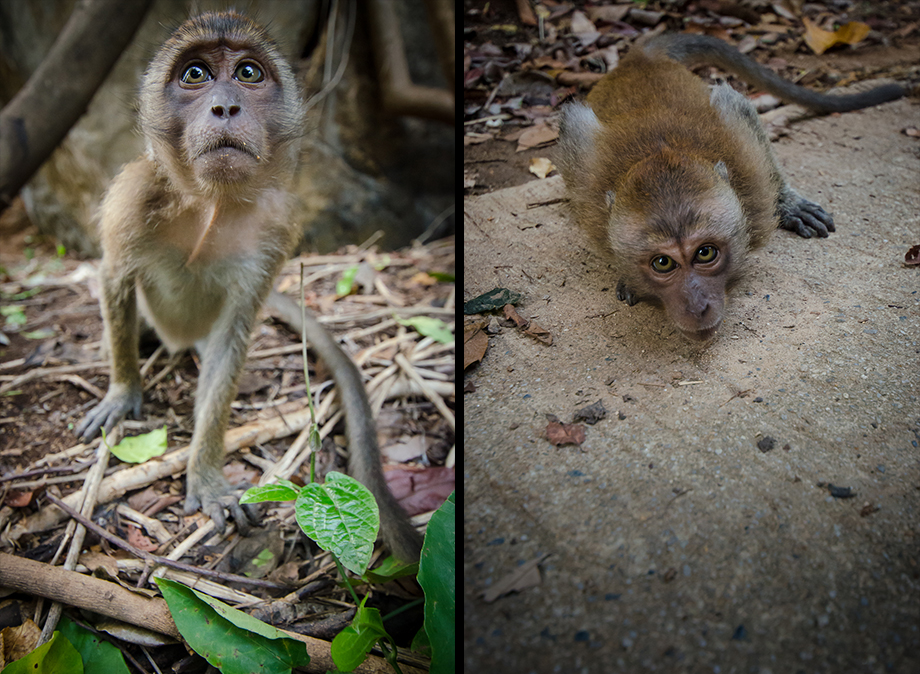 A ring-legged fiddler crab (

Austruca annulipes

)
After spending some time at West Railay watching the sun set, we made our way back to East Riley and purchased the ticket that included the boat ride to the Krabi jetty and the van ride from there directly to the airport which we managed to purchase for THB1000 for three people (THB333 each). We went back to Rapalla bar to say our farewells and ended up eating our dinner there (omelette rice for THB70, extra plate of rice for THB20, and a plate of beef balls for THB100) for our last night in Railay.