0
ACT Day 09 - Khangsar to Tilicho Base Camp
Otherworldly
The view was particularly good just after Shree Kharka, so we stopped to cook an early lunch which consisted of chicken soup and oatmeal. Up above, huge groups of alpine choughs
(

Pyrrhocorax graculus

)
circled around in bird whirlwinds whilst pairs of eagles rode the thermal currents. We continued on at 12:00, and followed the trail to a suspension bridge before it zig-zagged up the slopes and over to the other side of the shoulder. We crossed two waterfalls approximately five kilometres in and saw numerous other ones from across the valley--at one point we counted six waterfalls that were all within view at the same time! The landslide-prone area began half a kilometre later. Up until then, the trail had been fringed with flowers and alpine shrubbery, but the terrain had now dramatically changed*: jagged pinnacles emerged from the surface and out into the air, their silhouettes tracing sharp outlines against the sky; crumbly and slippery 45-degree slopes that dropped off to the left, the slightest misstep on the half-a-metre-wide path sending pebbles and rocks sliding down the slopes; all of which were covered by an otherworldly terrain that was terribly desolate and barren. After a kilometre we reached a patch of green and a signpost indicating that the area was landslide-prone, but was meant for those walking in the other direction. As such, I thought that the surroundings would return to flowers and alpine shrubbery, but I soon found out that it was to last all the way to Tilicho Base Camp.
* Other online entries make it seem as if this area is either extremely hazardous, very strenuous, or quite technical. These are exaggerations and sensationalisations, so please do not be discouraged. As long as you stay on the path, watch your step, and no landslides occur, you should be fine.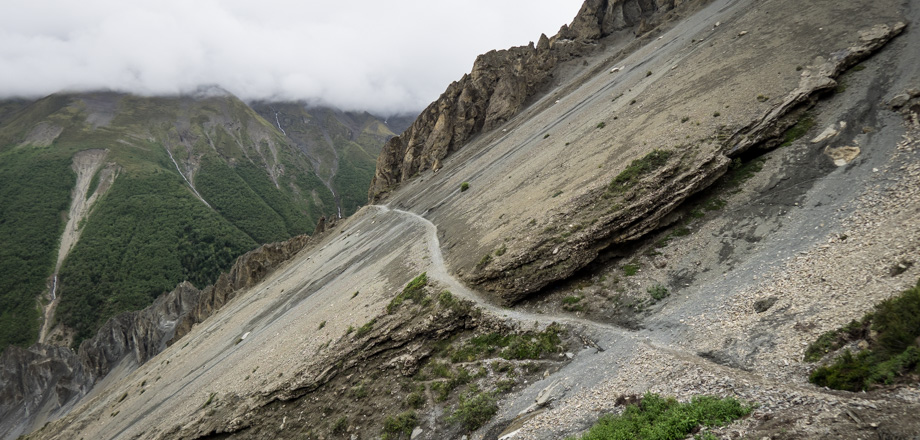 The trail cutting through the landslide-prone area
Just before the seven kilometre mark, we saw three waterfalls right next to each other that were directly across the valley from us. A spur jutted out that overlooked the valley and gave us a perfect vantage point of the waterfalls. Just around the corner from there, we saw the congruence of the two rivers that gave rise to the Marsyangdi Nadi: one source from the melt-water of the Khangsar Glacier that flowed down from the steep slopes of Khangsar Kang (
elevation : 7485 m
) from the south, and the other source from Phache Khola that ran from the north and down past the base camp itself. The buildings that made up Tilicho Base Camp
(
elevation : 4150 m
) could also be seen in the distance, as could the trail that ascended to
Tilicho Lake
.
360 Panorama
We ended up staying at 'Hotel Kangsar Kang' as the other guesthouses had been booked out for very large groups over the next few days. We were not alone in the guesthouse this time around, as the other individual trekkers (which included Rafael and Raleigh) were also forced to stay there. The room ended up costing
NPR100
/2, and the dhal bhat meal for dinner
NPR630
.
Suunto Movescount Stats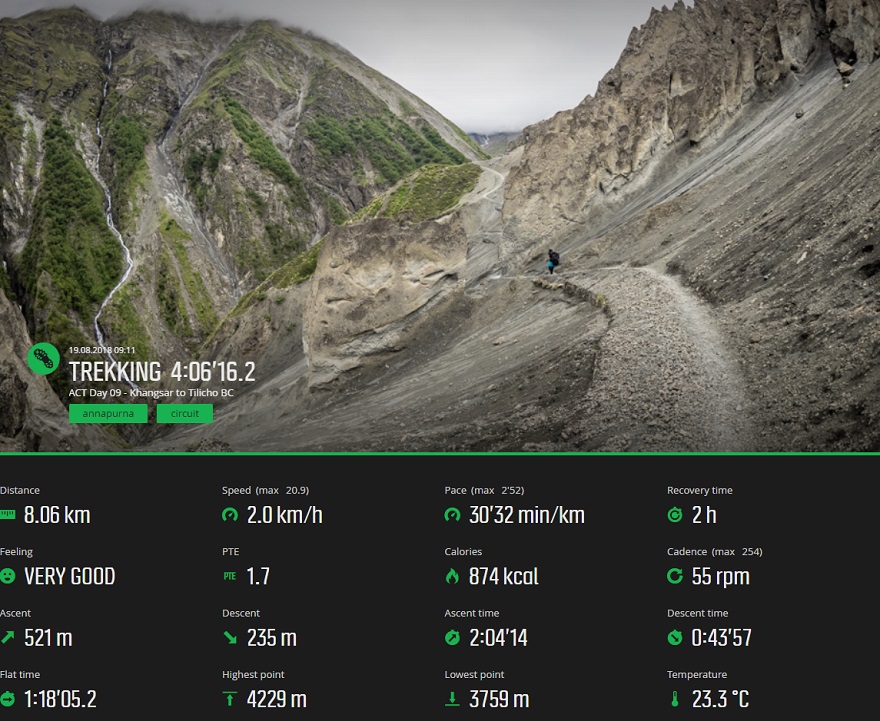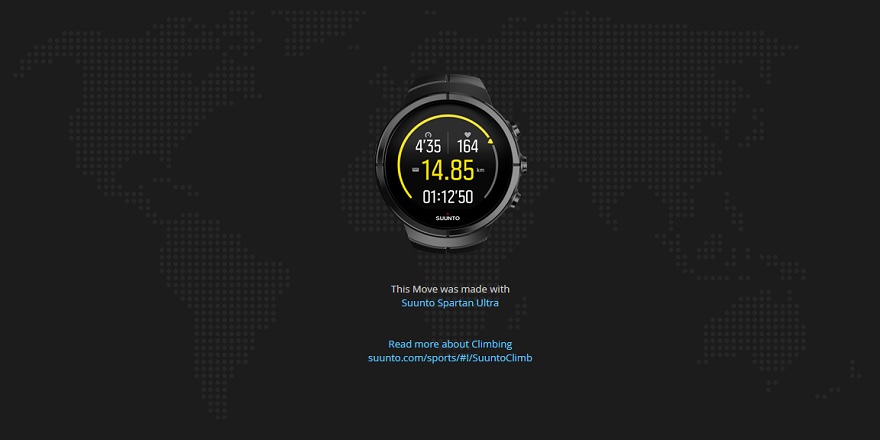 Download GPX file here (right click and save link as)