0
ACT Day 13 - Thorong La Pass
We finally reached the Thorong La Pass (
elevation : 5416m
)
at 09:45 after covering 3.6 kilometres. The flags that were festooned around the signpost slowly peeped around the corner, with more and more being revealed with each and every step. There was no drop-off at all at this high-altitude pass, and both its ascent and descent were extremely gradual compared to other well-known passes, such as
Renjo La
or
Cho La
. Basically, the bigger the drop-off was, the better the view had been.There was a little viewpoint up to the left of the signpost however, that revealed views of the small pools that lay at the base of the north-eastern slopes of Thorong Peak (
elevation : 6144m
), as well as the two sections of icefall that clung precariously to the steep mountain slopes just beyond. The best thing about the pass however, was that we had it completely to ourselves...that is until Raleigh and her German friends arrived.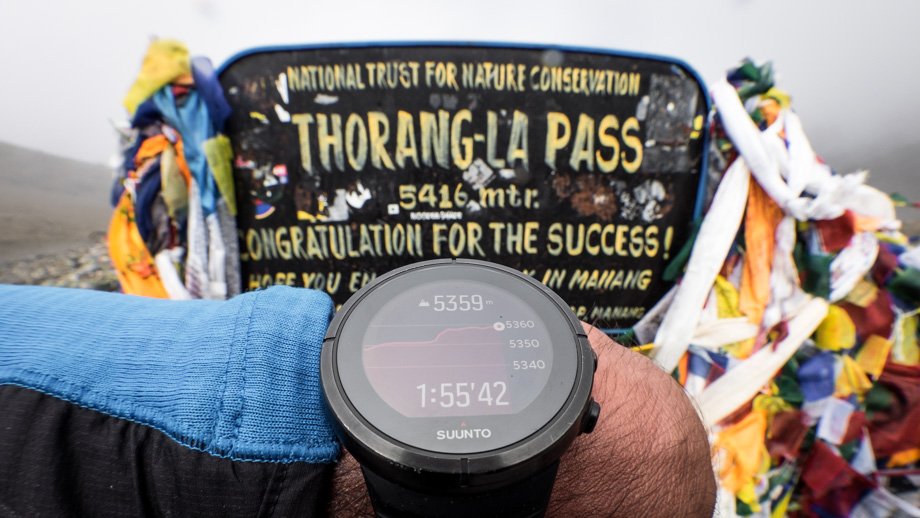 The turquoise pools of Thorong La
By that time, we were about to head down the other side of the pass anyway, so we said our hellos and then our farewells and continued westward. It was 10:00 by then, and we first ascended the mound directly in front of us for a quick peak, before cutting right to join the main trail down below. The peak of Yakwakang (
elevation : 6482m
), also known as Thorongtse, on our right was still shrouded in clouds, but we could hear the deep rumbles that came from up above. The mist wafted upwards a little and the pinnacles of Yakwakang revealed themselves for a short while--their light brown contorted shapes a stark contrast to the huge blocks of icefall that hung from the slopes of Thorong Peak on the other side of the valley.The path down was wide and very well-trodden (the mist must have thought so too, as it descended down upon us once again just to make sure that we would not get away that easily) and the poles that lined the trail stood out clearly against the thick mist. The poles were useful on more than one occasion as the scree path sometimes diverged into multiple trails, that most often than not, converged once again after some time. This made the route easily navigable by those who did not have the
GPS route
, as all that needed to be done was to just walk from pole to pole to pole.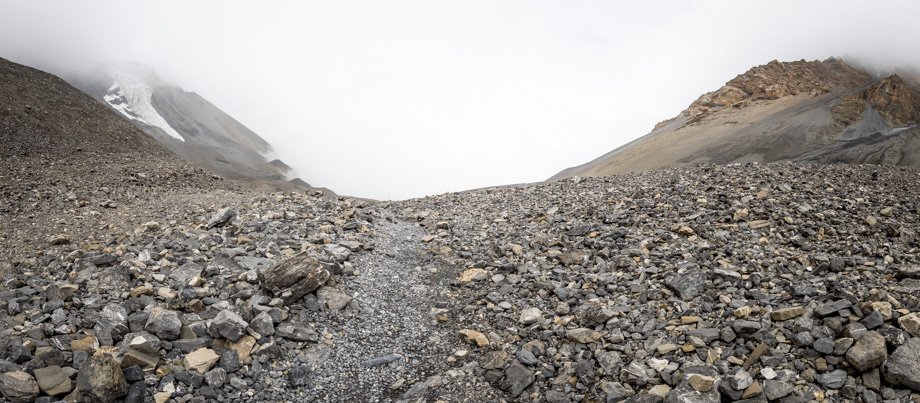 The valley after the pass